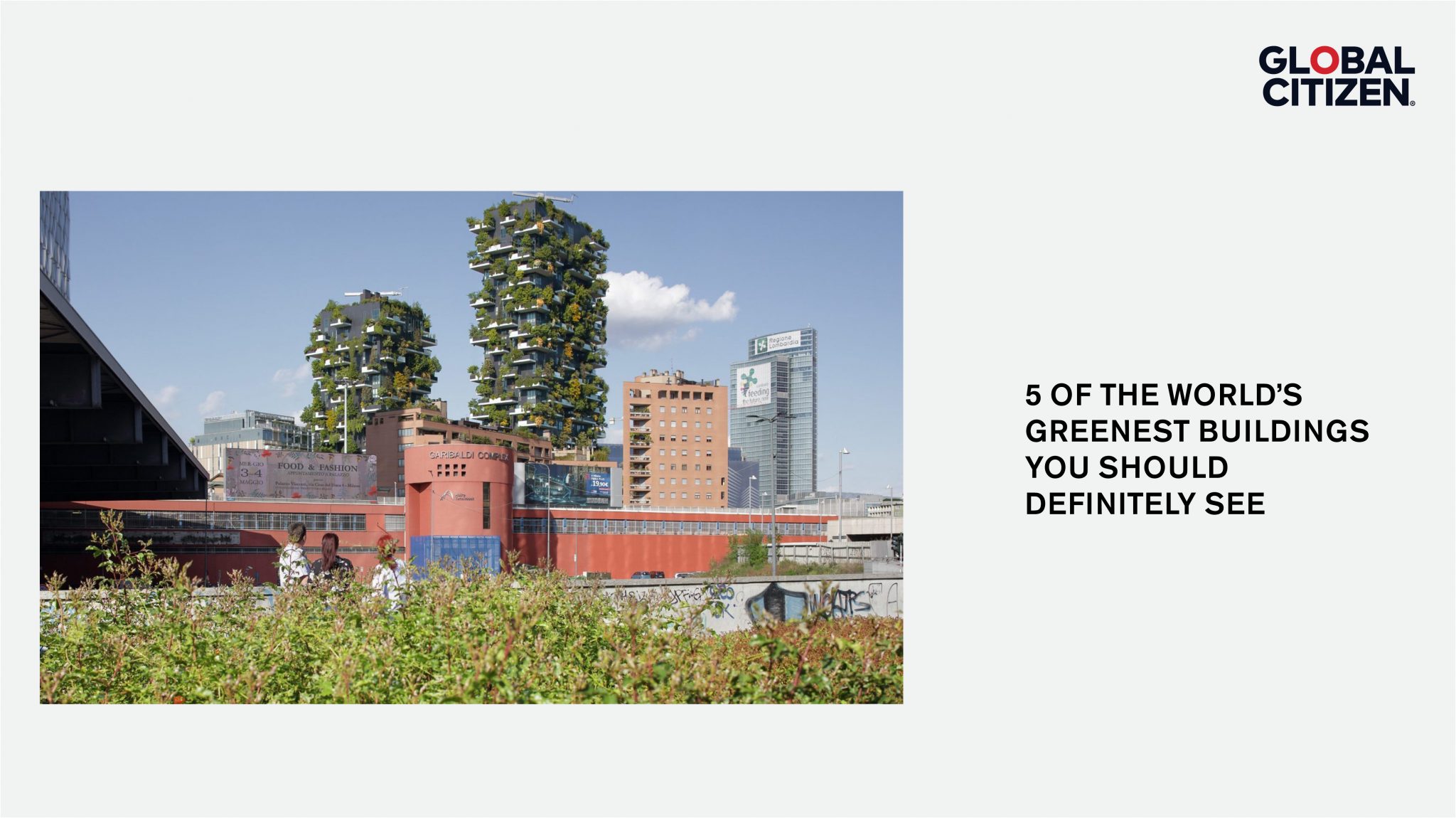 The Global Citizen website devotes an article to the five most innovative and sustainable international green buildings, including Milan's Bosco Verticale, a project by Boeri Studio completed in 2014, as a virtuous example of nature-city integration.
The examples range from commercial to residential and mixed-use buildings from around the world-from the United States to Africa, From Italy to the United Kingdom-presenting different approaches and technological solutions to create an environmentally friendly structure that stands out for its sustainable features.
The Bosco Verticale consists of two towers, 80 and 112 m high, housing a total of 800 trees (480 first and second size trees, 300 of smaller size), 15,000 perennials and/or ground cover plants and 5,000 shrubs. A vegetation equivalent to that of 30,000 square meters of forest and undergrowth, concentrated on 3,000 square meters of urban area.
In addition to being energy-efficient, thanks to the integration of living nature, the two towers also contribute to improving air quality in the area and in the city in general: unlike "mineral" facades made of glass or stone, the vegetal screen of the Forest does not reflect or amplify the sun's rays, but filters them, generating a welcoming indoor microclimate without harmful effects on the environment. At the same time, the green curtain "regulates" humidity, produces oxygen and absorbs CO2 and fine dust.
To read the full article: https://www.globalcitizen.org/en/content/worlds-greenest-buildings-construction-environment/