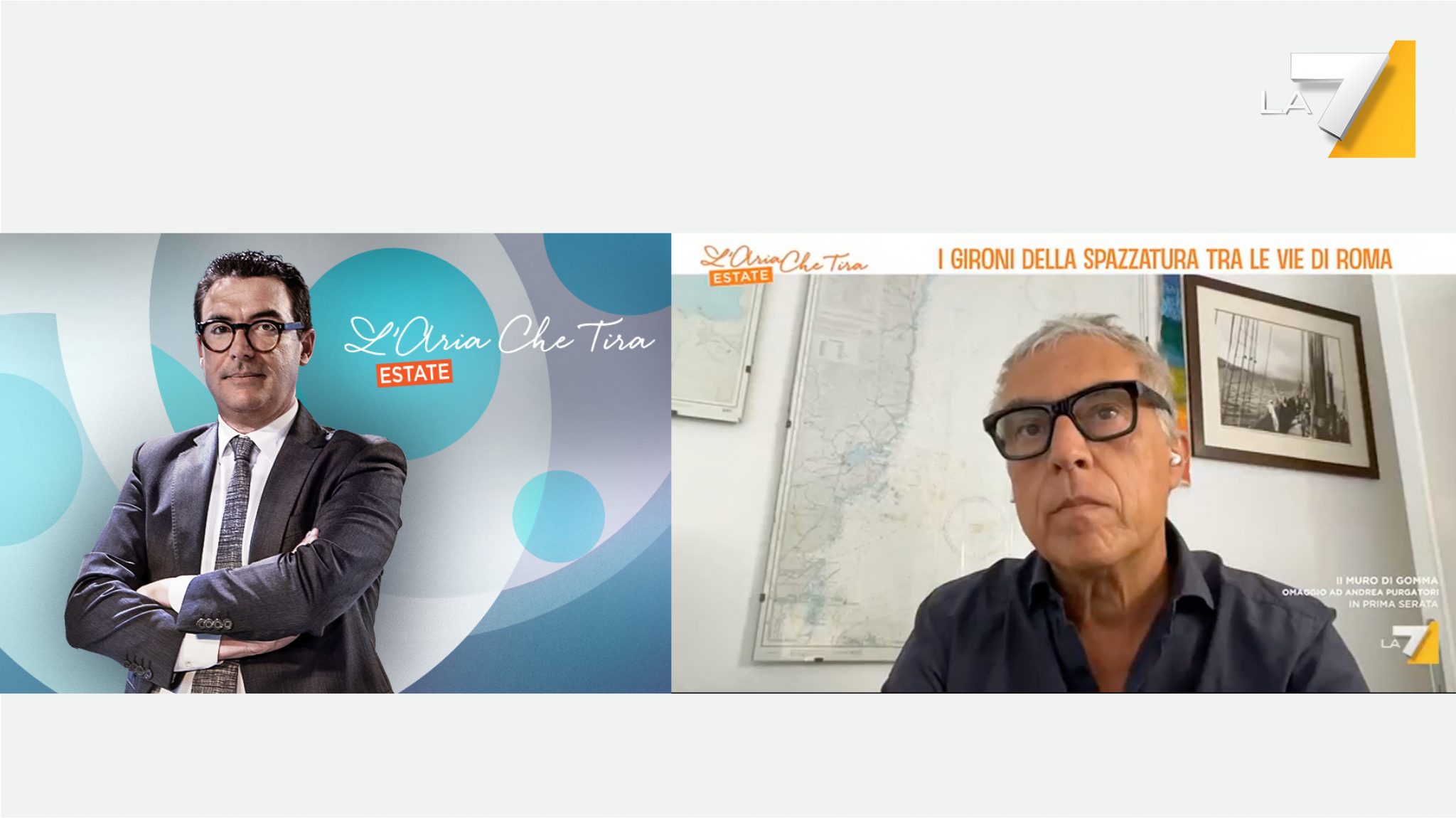 As part of the La7 programme L'aria che tira, a politics and current affairs programme hosted by journalist Francesco Magnani, Stefano Boeri is interviewed on a number of urban emergencies, including, above all, the issue of waste.
Starting from general issues, such as the announcement of the themes underlying the XIV Milan Triennale exhibition, or the winning of the Green Obsession philosophy, the basis of Stefano Boeri Architetti studio's projects, of the UN SDG Action Award, as part of the UN SDG Action campaign, the interview attempts to propose solutions to the most pressing and critical issues of the urban environment, especially after the catastrophic climatic events that hit the country in the summer months.
Among the projects presented by the firm that investigate and propose sustainable waste disposal, the one for the Materials Factory in Ascoli Piceno aims precisely at creating a place where research, energy production and recycling meet, while generating a hub for art and culture.
"The issue of waste has several facets. One is that of having facilities that can absorb waste; one is that of daily street maintenance. There is no doubt that in general cities today have a problem of metabolism, that is, of being able to absorb an increasing mass of waste. Sometimes this becomes complex because, even with respect to other living species that cohabit with ours in urban environments, inefficient waste management generates transformations in the hierarchies of presence of living species,' says Stefano Boeri.
To watch the full episode: https://www.la7.it/laria-che-tira