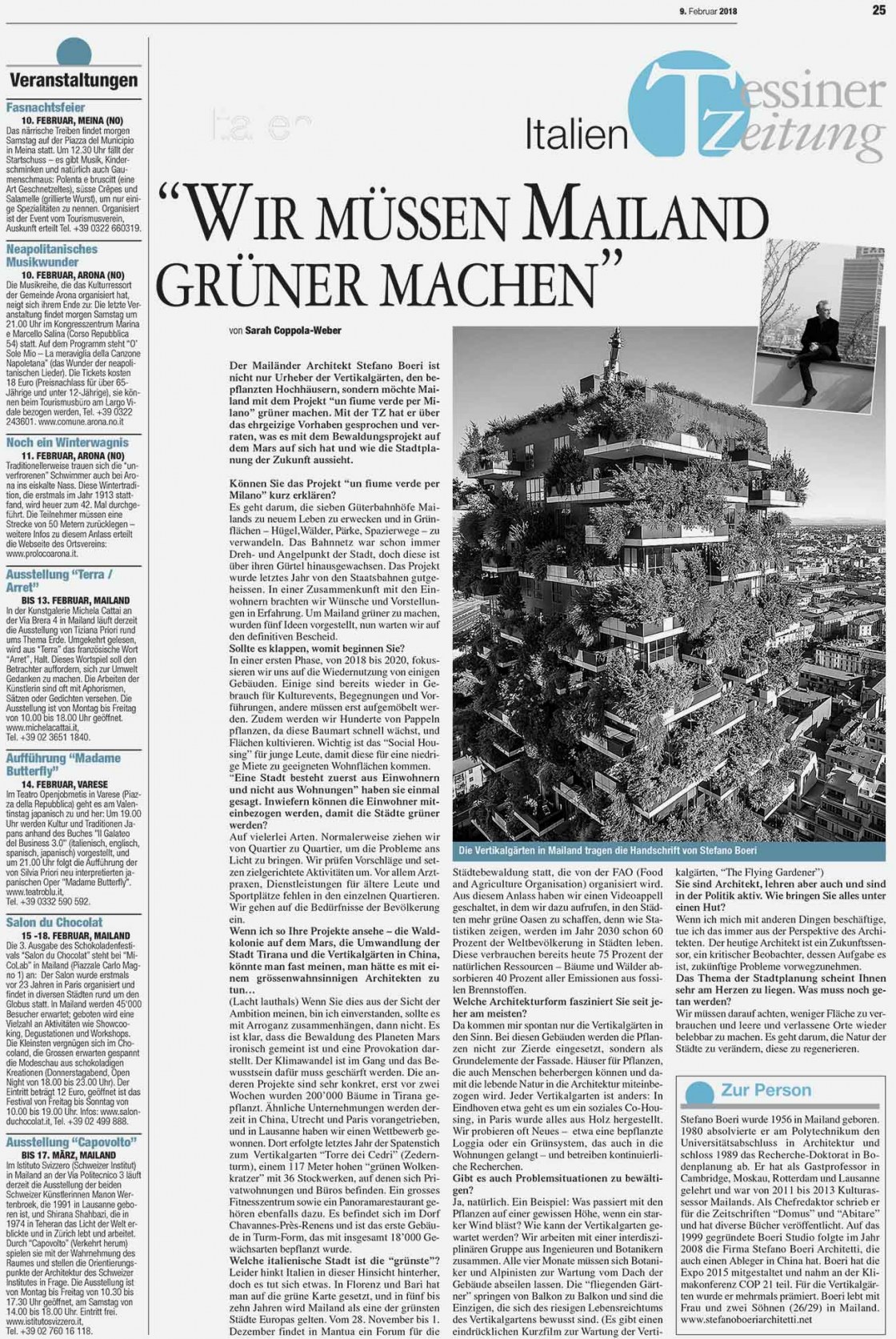 ebruary 20th, 2018
German newspaper Tessiner Zeitung tells about a Milan that wishes to become a greener city, through an interview to the architect Stefano Boeri that confirmed his many-sided commitment by dedicating an intense design activity on diverse scales to this issue: from the architectural prototype of the Vertical Forest, to the urban plan A Green River for Milan, till the futuristic vision of Vertical Forests Seeds on Mars 2117.
Green projects that propose both the presence of vegetal elements and nature plots inside the city, but also systems of strategies that envisage the use of renewable energies and the participation of private individuals and administrations.
An investigation field that conditions the mayor part of architecture and urban plans designed by Stefano Boeri Architetti, not just in Milan: there are diverses projects to be realized in the next years in China, Netherlands, Switzerland, France and Albania, where the studio presented Tirana 2030 urban plan, a whole of different strategies among which a continuous ring of woodland, new environmental corridors and a system of strategical projects.
A modus operandi soon to be shared and discussed together with international experts during the first World Forum on Urban Forests, promoted by FAO and that will take place in Mantoa in november 2018.