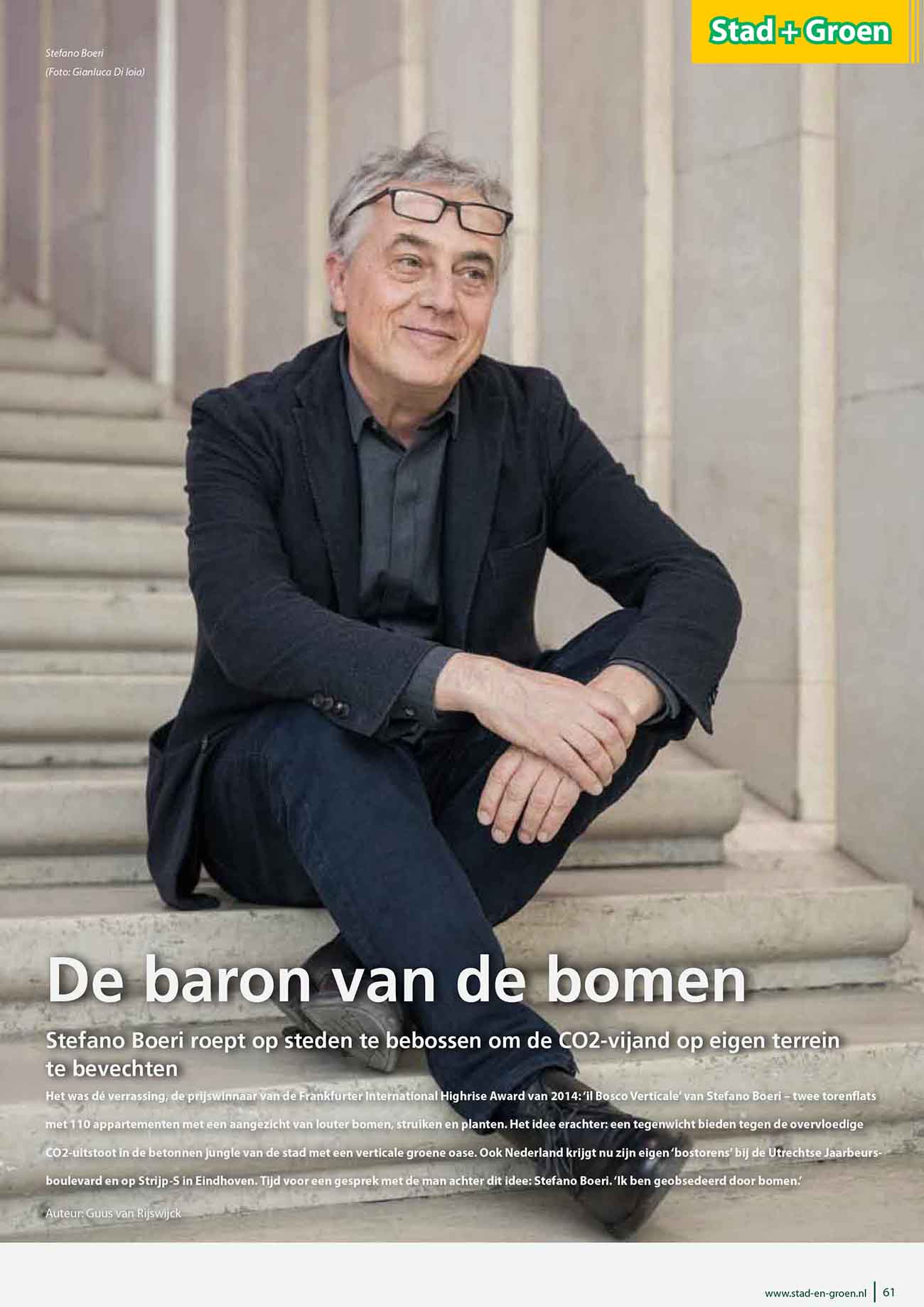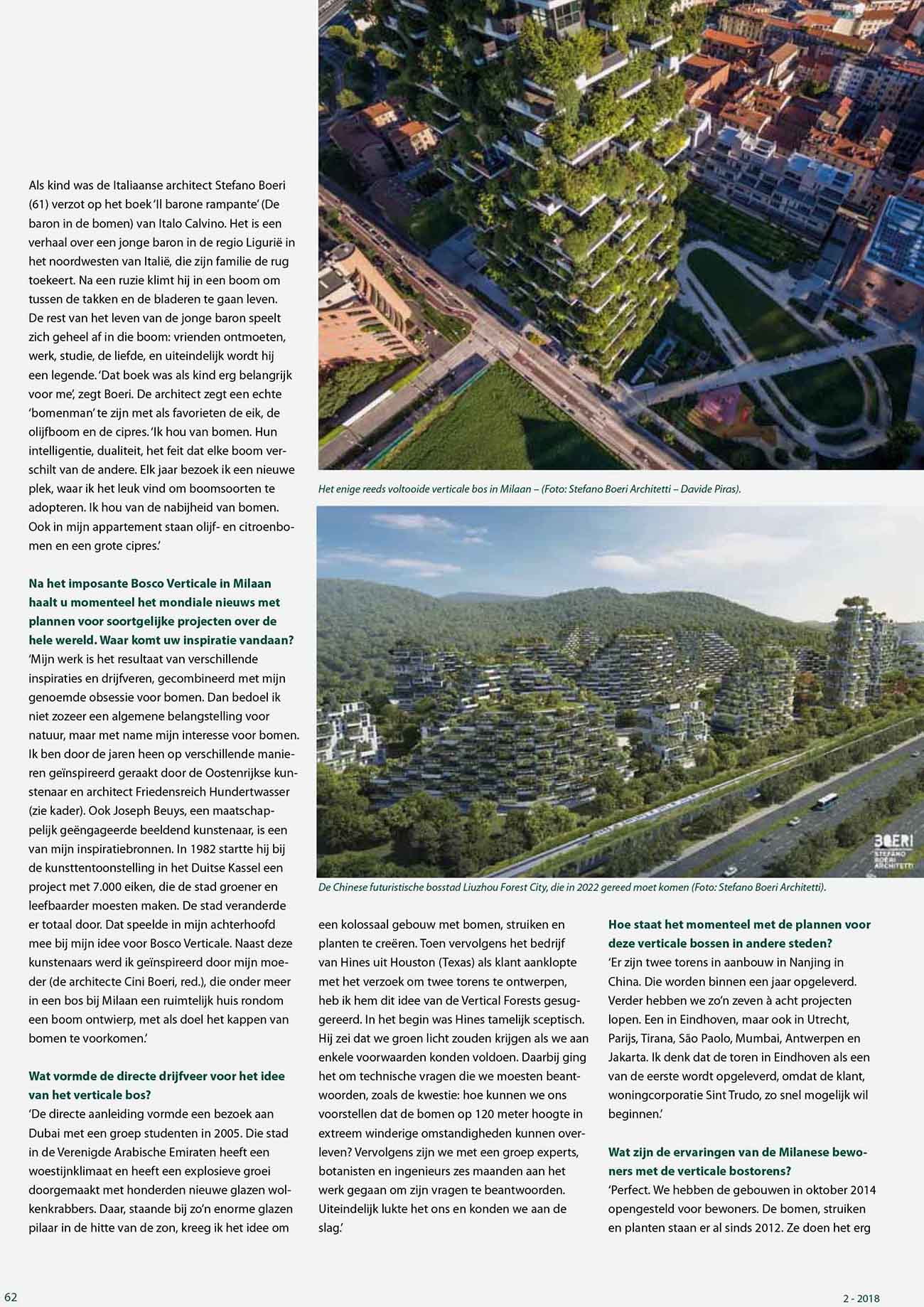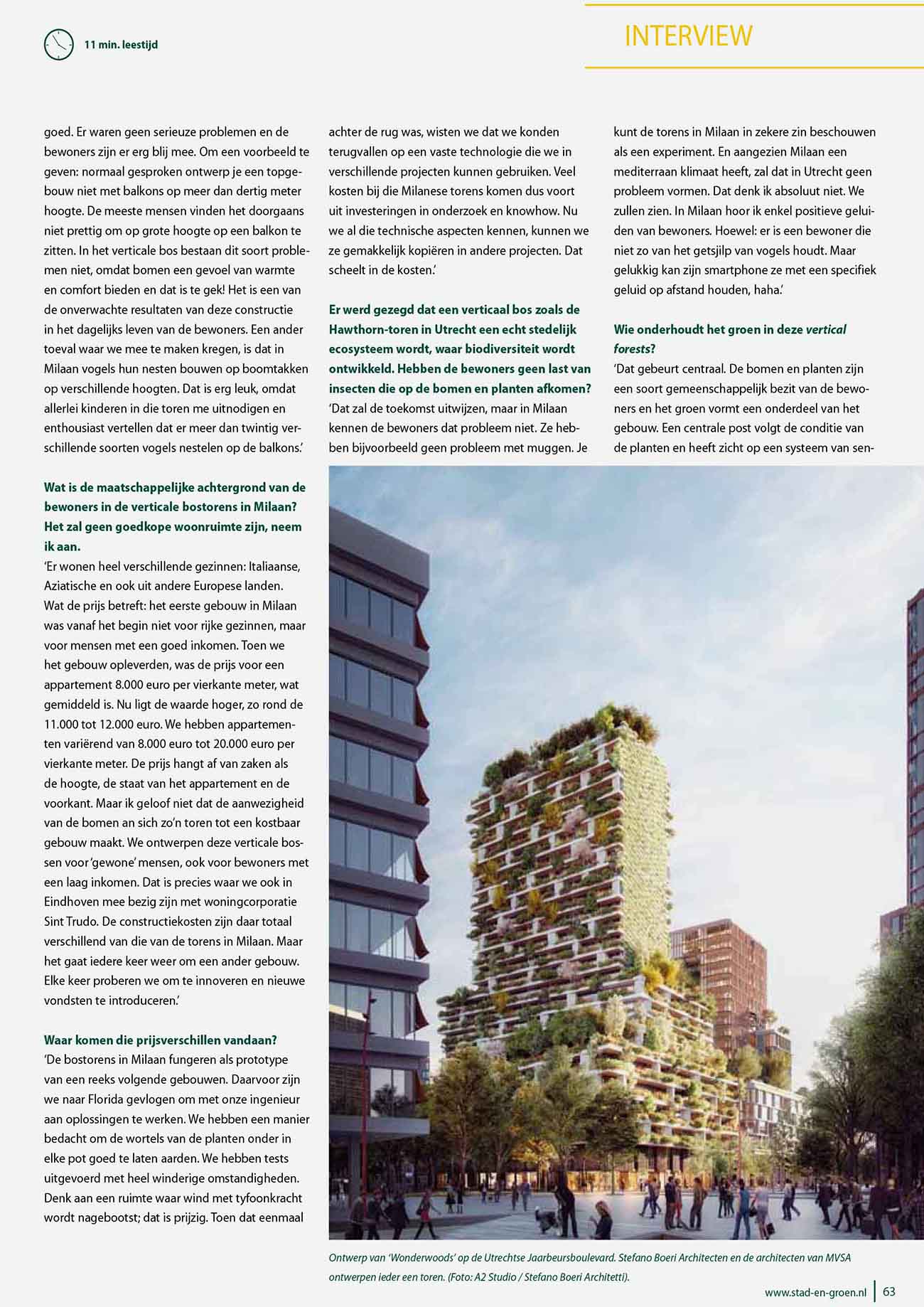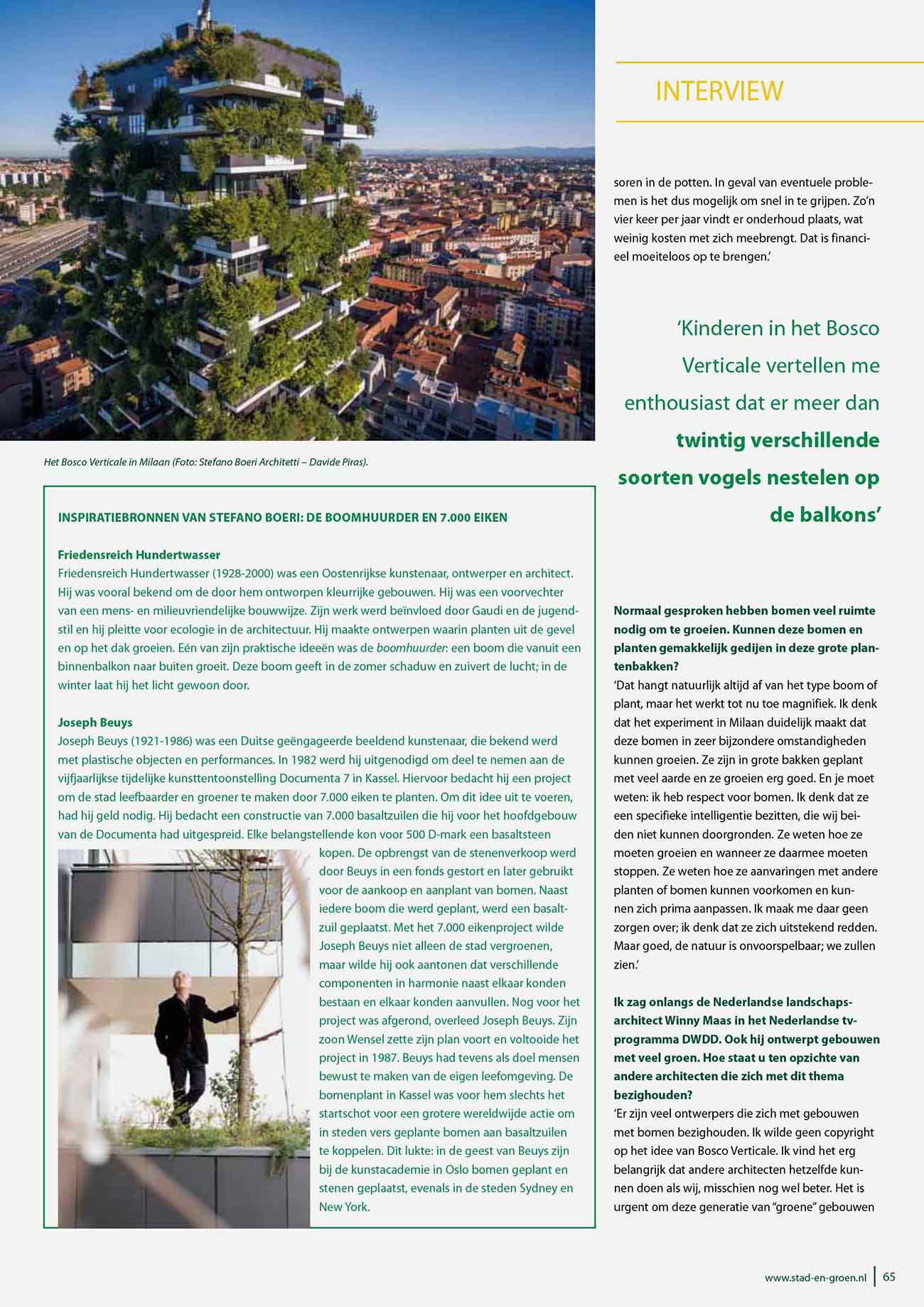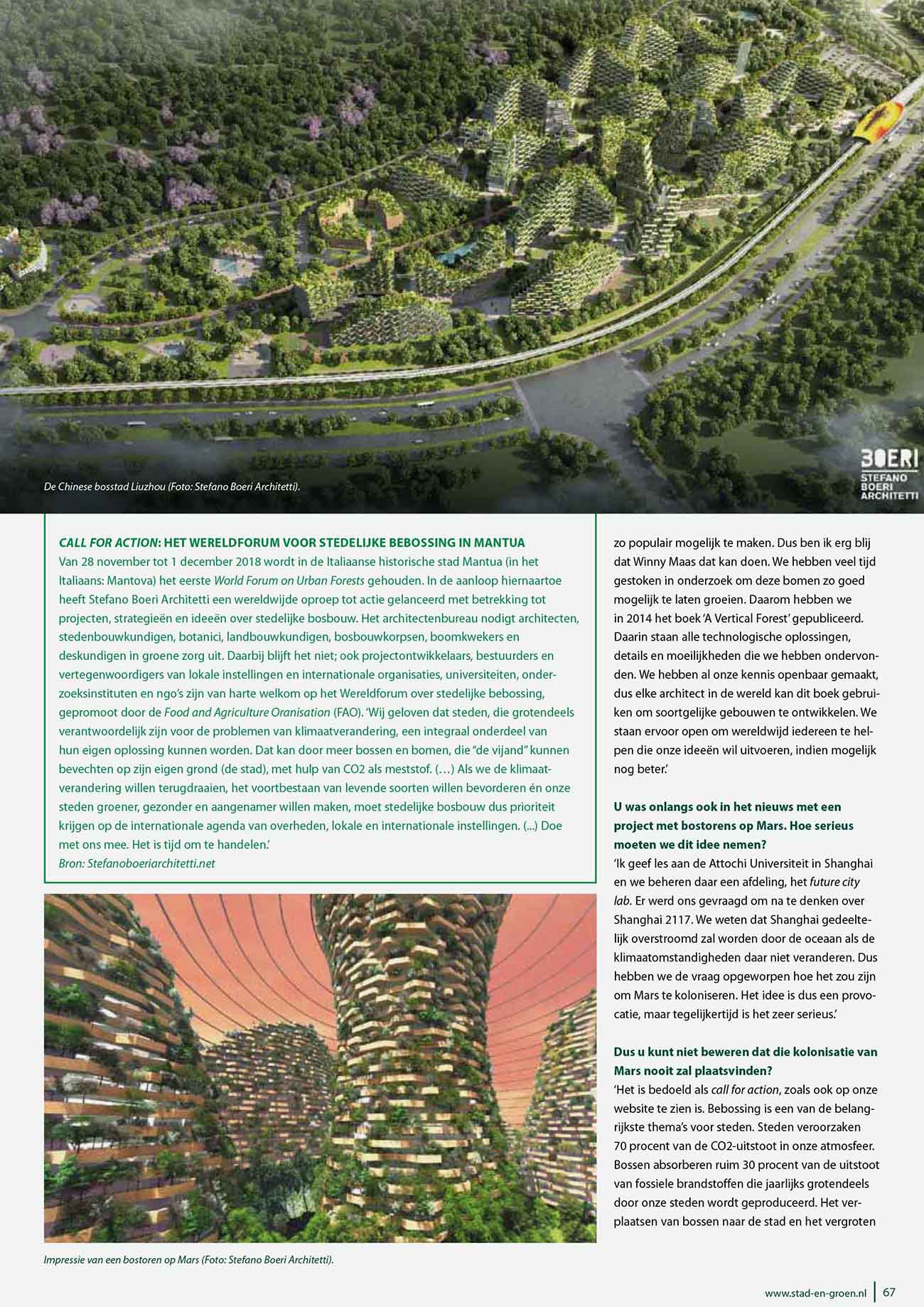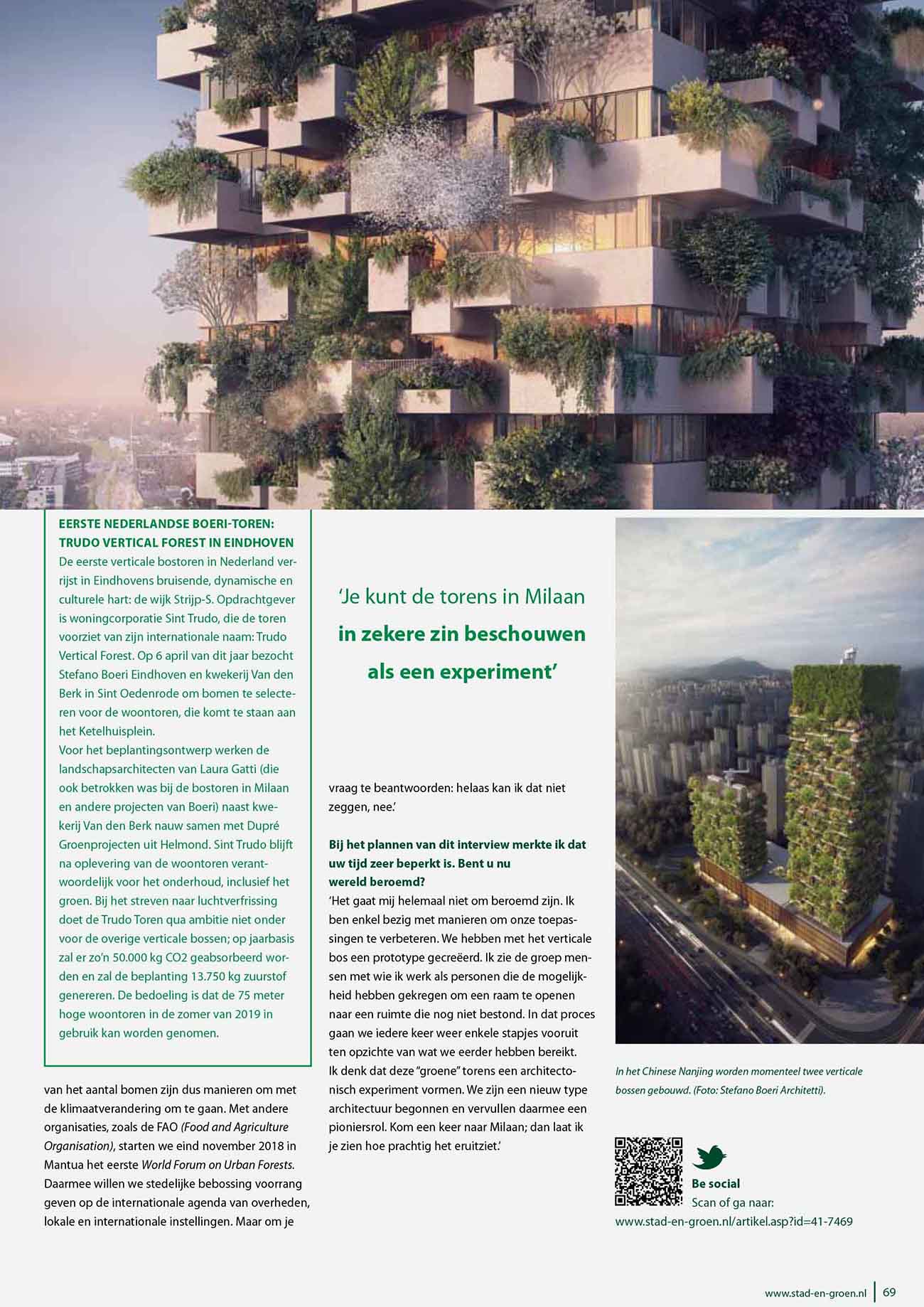 The dutch newspaper Stad+Groen publishes an article on Stefano Boeri retracing his inspirations and his contemporaneous urban, environmental and social ambitions. From the passion for the Baron in the Trees of Italo Calvino e for the vegetation, intelligent and uncertain, to the commitment defined in the Urban Forestry.
The two Milanese towers were born in the mind of the designer in 2005 while visiting Dubai, which, in its contrast between the desertic climate and the multitude of skyscrapers with glass facades which have been built there, generated a design idea which was including living nature as a new fundamental element of the architectural facade, more or less as an oasi in the desert. An idea which was surely fostered by stories – as the one of the Baron of Calvino – and by characters as Friedensreich Hundertwasser and Joseph Beuys which had already prepared the design imaginary of the architect: the first with his scenaries of urban natures, so coloured and fantastic, the second with his forefront positions on urgent and contemporaneous environmental problems.
In the interview the architect of the Vertical Forest tells the different inspirations which changed his path towards a design vision which see architecture as occasion of inclusion of the living nature. A precious opportunity to tackle the effects of climate change and to make the living experience in the city more sustainable thanks to the creation of new urban ecosystems. So the projects of the Vertical Forests of Stefano Boeri Architetti increase for their regenerative effect on the environment and on the living species: from Nanjing, in China, to the european projects of Utrecht, Parigi, Losanna, Eindhoven. This last – thanks to the research and to the experience of the first prototype – will be the first Vertical Forest in social housing which will combine housing shortages and environmental issues, proposing tiered prices thanks to rationalised building processes and to the use of prebuilt elements.
Online Article and pdf of the interview on: http://www.stad-en-groen.nl/nieuws.asp?id=42-20146 and http://www.stad-en-groen.nl/upload/artikelen/sg218stefanoboeri.pdf