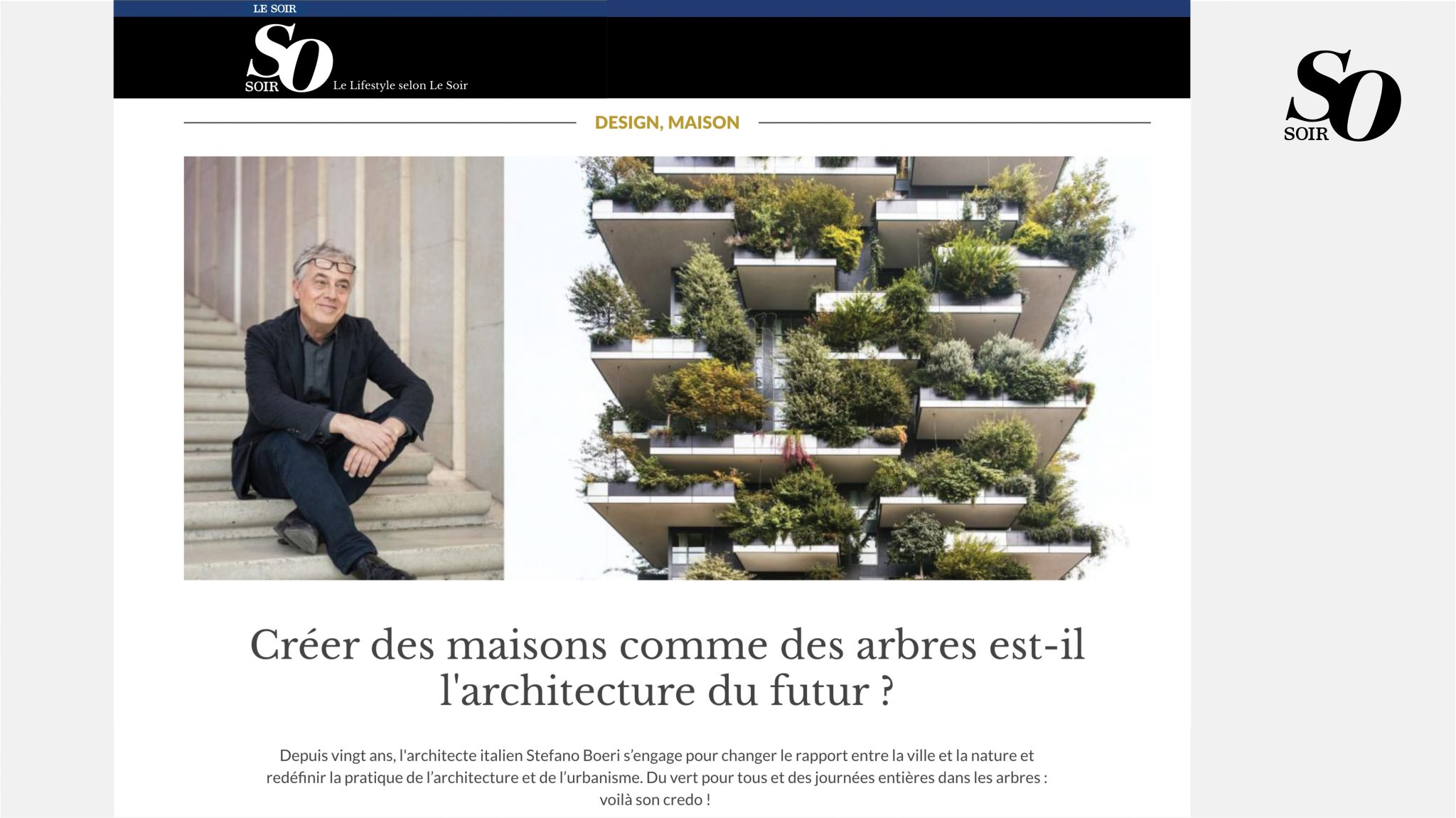 In So Soir, a lifestyle magazine of the Belgian newspaper Le Soir, an article by Agnés Zamboni focuses on the relationship between nature and architecture in the urban choices of the future, particularly considering the work of Stefano Boeri, starting with the Bosco Verticale project in Milan.
Referring to the publication Green Obsession (Actar, 2021), the article describes the philaosophy that guides Stefano Boeri Architetti's research to propose a vision of architecture linked to biodiversity, introducing the point of view of other living species in green tower projects, such as those in Milan, Eindhoven or Huanggang: a study based on research and the consequences of the environmental and climate crisis, exploring possible ways forward towards more ecological practices including the repopulation of abandoned villages, the development of connections and green corridors to reconnect the city and its territory.
The article closes with the first project in Belgium, the Palazzo Verde, a reinterpretation of the vertical forest typology in a low-density residential building. With a height of 7 storeys, the Palazzo Verde houses 86 trees, 1,000 shrubs and 1,200 plants, for a total of 780 square metres of green area consisting mainly of native species typical of the forest and sub-forest environment, selected by a team of experts and botanists. The garden roof is accessible to residents directly from the stairwells and is recognisable as a protected and inclusive space, achieved by positioning the trees and shrubs along the perimeter of the terraces.
To read the full article: https://sosoir.lesoir.be/creer-des-maisons-comme-des-arbres-est-il-larchitecture-du-futur