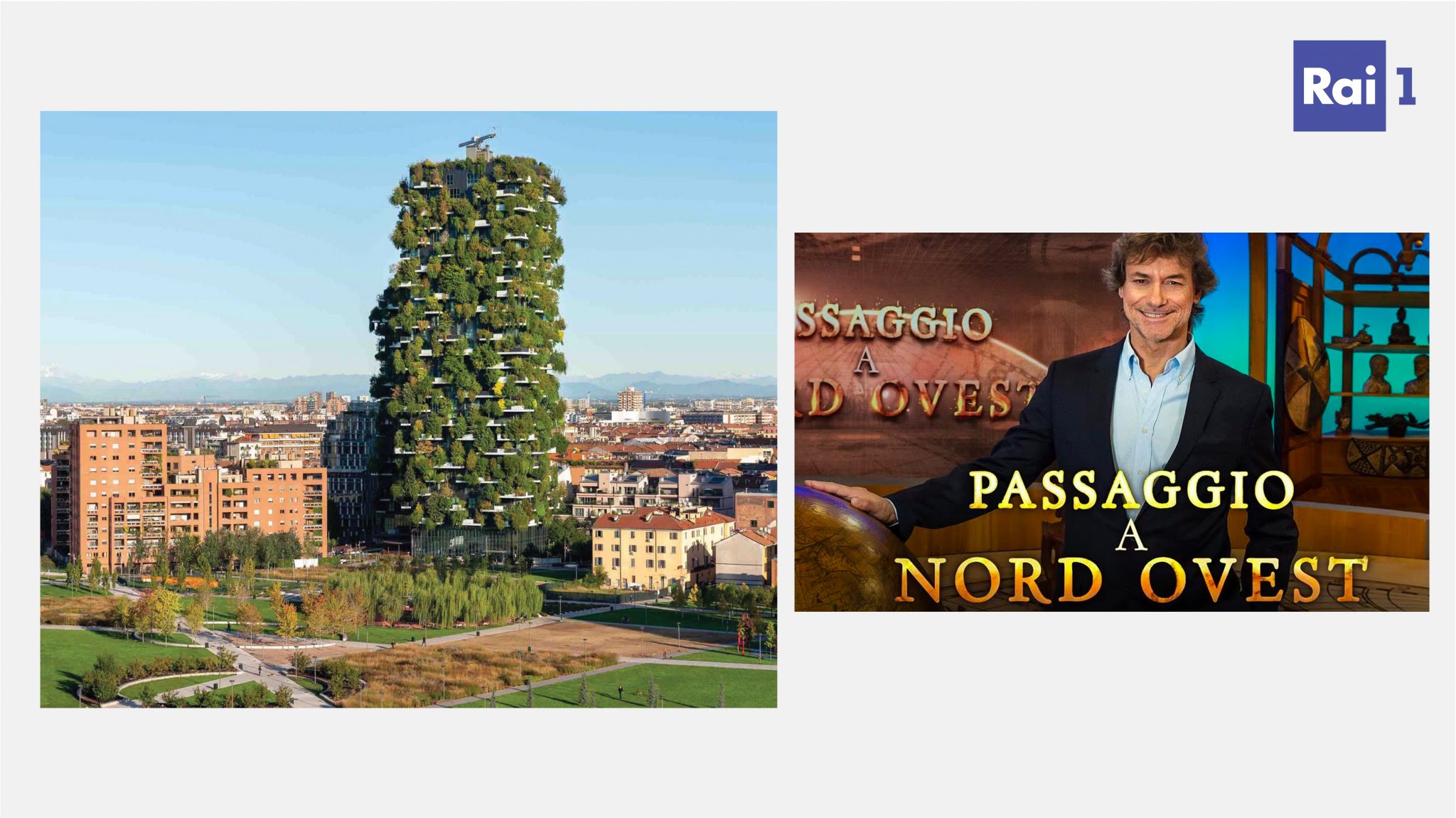 In the Rai1 programme hosted by Alberto Angela Passaggio a Nord Ovest (North West Passage), which focuses on the discovery of distant civilisations and sites, the Bosco Verticale in Milan is cited as an example of modern urban forestation.
Comparing it to ancient technological innovations related to the inclusion of gardens, forests and trees in urban conglomerates – such as the Gardens of Babylon – the Bosco Verticale, designed by Boeri Studio (Stefano Boeri, Gianandrea Barreca, Giovanni La Varra) is presented as the prototype building of a new biodiversity architecture.
In fact, the two towers built in Milan in the Porta Nuova area host a total of 800 trees (480 first and second size trees, 300 smaller ones), 15,000 perennials and/or ground cover plants and 5,000 shrubs. A vegetation equivalent to that of 30,000 square metres of forest and undergrowth, concentrated on 3,000 square metres of urban area.
This principle of variation also acts in relation to the different treatments on the sides of the towers and on the various floors, where the choice and distribution of the essences reflect both aesthetic and functional criteria to adapt to the orientations and heights of the façades. The result of three years of studies conducted together with a group of botanists and ethologists, the development of the plant component preceded the building life of the complex itself.
To view the episode (min 38:04 – 39:10): https://www.raiplay.it/video/2023/02/Passaggio-a-Nord-Ovest-2390f8fd-3122-4960-a71d-fff397da0781.html