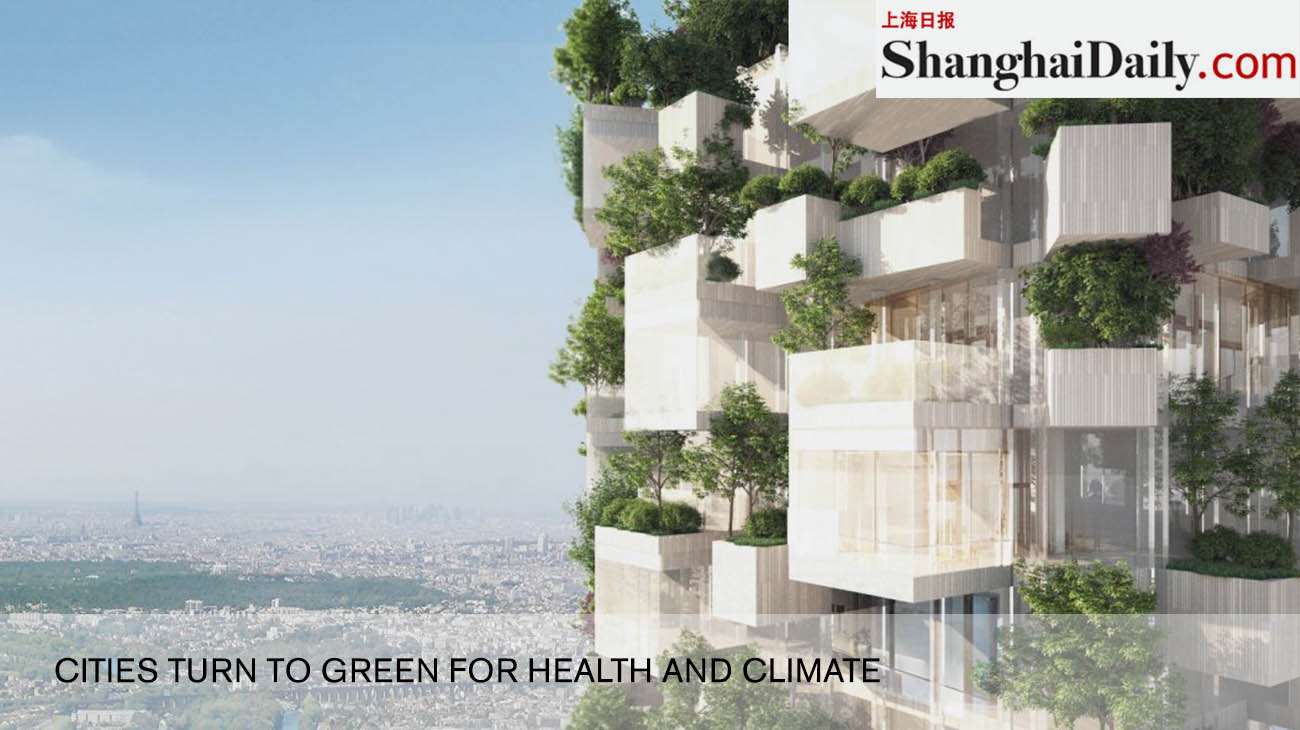 March 12th, 2018
An overview on urban forestry on Shanghai Daily, from Barcelona tree-lined Rambla to the Forêt Blanche, the new French Vertical Forest.  The environmental conditions of our cities influence our health and the climate for the future. The article analyzes different European cities' policies aimed to realize sustainable projects. Meanwhile Spanish urban planners work on the creation of tree-lined streets, urban parks, green roofs and walls, in Paris  Stefano Boeri Architetti is realizing the first Vertical Forest, entirely built in wood. A 54 meters high tower that will host trees, shrubs and plants equal to one hectar of forest.
"Access to nature provides an array of health and wellbeing benefits, from the psychological and physical to the social," said Kevin J. Gaston, a professor of biodiversity and conservation at Britain's University of Exeter.
"Particularly in Westernized societies, we are aware of an array of chronic health consequences associated with city living — such as, obesity, mental illness, diabetes.
We have to get very creative about it and take opportunities when bits of land do become available to think about the longer-term benefits they might provide rather than just putting a new building in their place," he concluded.
For the full article: https://www.shine.cn/archive/sunday/Cities-turn-to-green-for-health-and-climate/shdaily.shtml