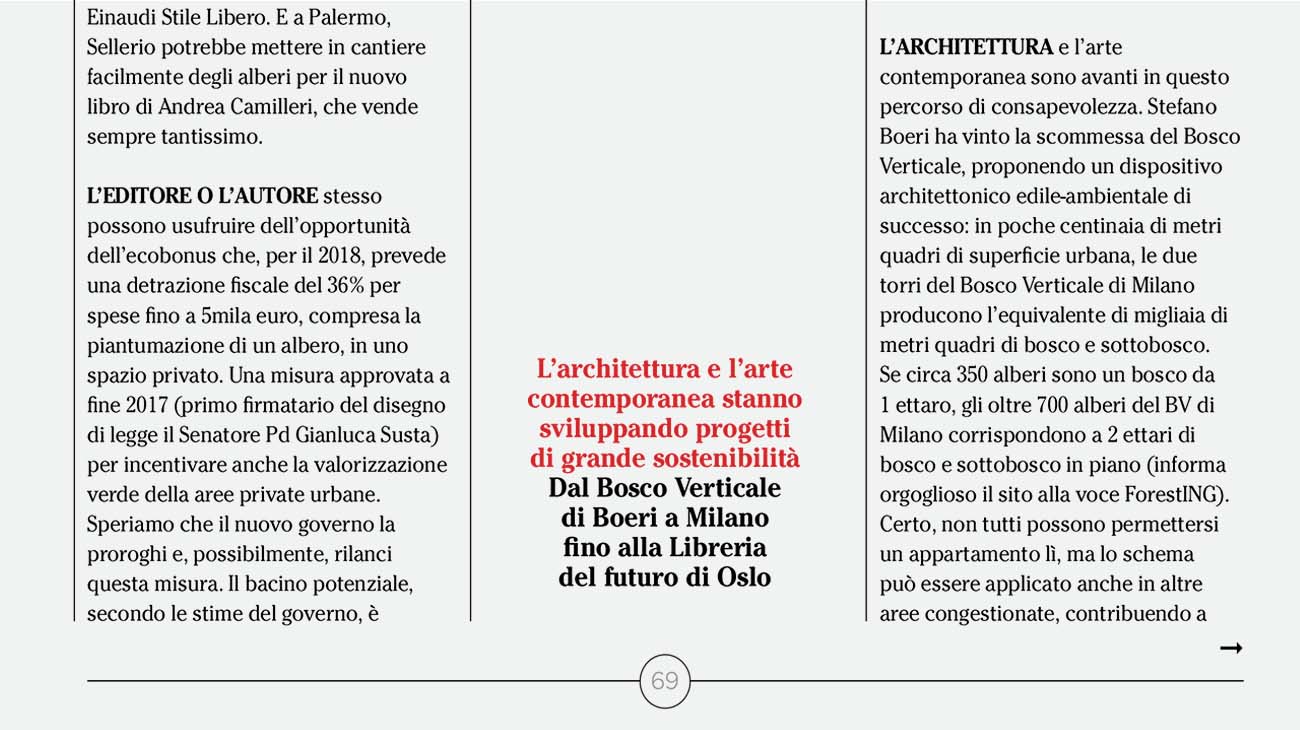 Cultural and environmental ecosystem that feed each other: it would be the virtuous circle generated, if a tree were planted for every published book. In the city of the editor or author (for best sellers, more than one). We will thus have new urban forests, according to the analysis that the journalist Luca Mastrantonio publishes on Sette, which would also imply more oxygen and more awareness of paper consumption.
Mastrantonio underlines the ecological and symbolic impact of planting a tree for each new title published, taking a picture and sharing it on social networks, hashtag #piantalibro (#plantbook) for both beginners and successful authors. Not to produce paper (need specific trees, large quantities, the cycle is long) but to improve the quality of the air, the landscape, our culture. The publisher could take charge of this by exploiting the existing tax benefits (which cover a large part of the costs) to sponsor public green areas.
A suggestione for the next government: the renewal of the ecobonus already planned for 2018, continuing a path of urban forestry that architecture and contemporary art have already undertaken.
In Milan Stefano Boeri won the bet of Bosco Verticale, proposing a successful architectural device: in a few hundred square meters of urban surface, the two towers produce the equivalent of 20,000 square meters of forest. If about 350 trees are a 1-hectare wood, the 800 trees of the BV of Milan correspond to more than 2 hectares of flat green. The scheme can also be applied in other congested areas, helping to redefine the housing standard between humans and trees within the city: Boeri provides for every human 2 trees, 8 shrubs and 40 bushes.
And while the Library of Trees is rising at the foot of the Vertical Forest, in 2030 it is hoped that Milan can double the number of trees and green areas and position itself as a European forestry leader.