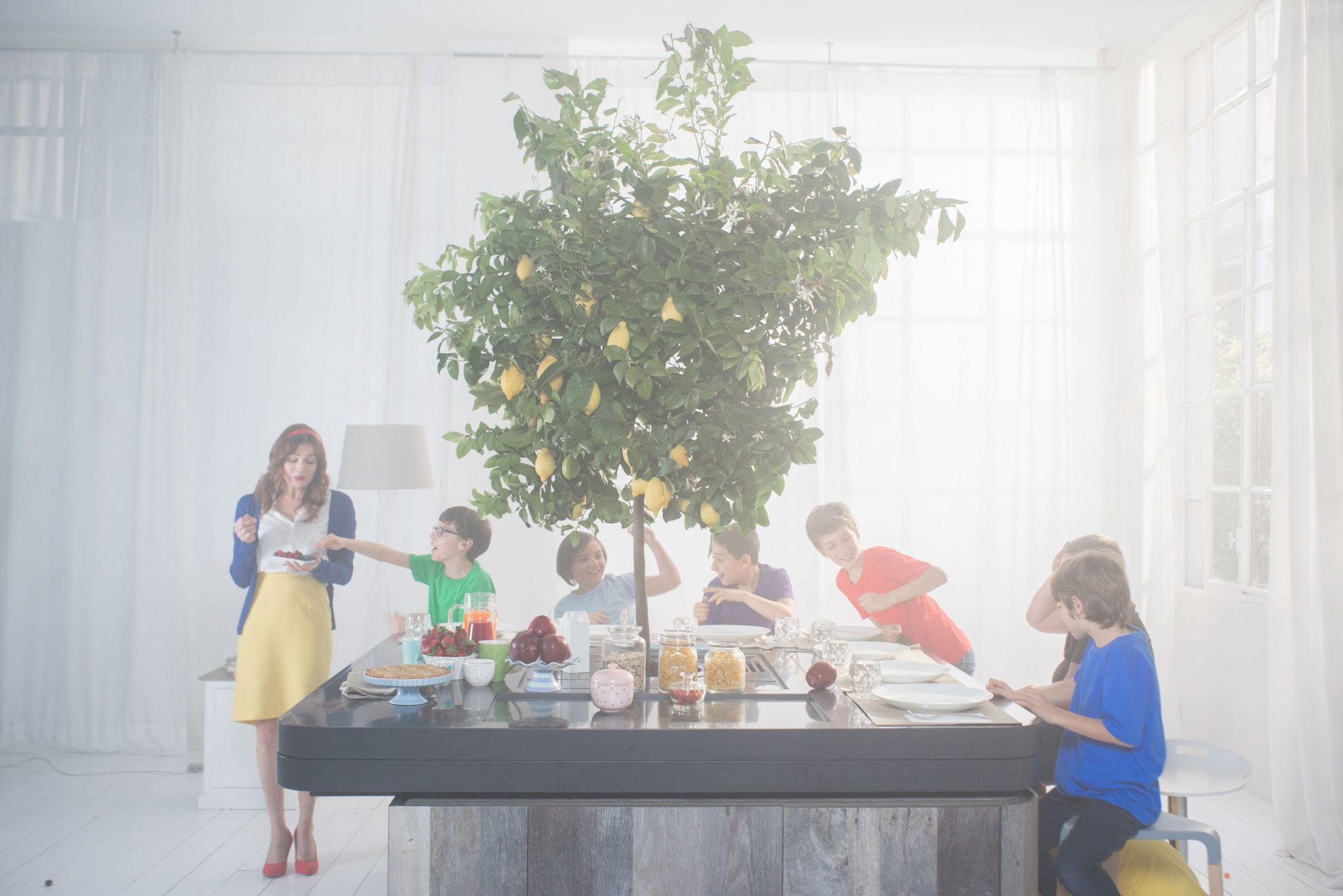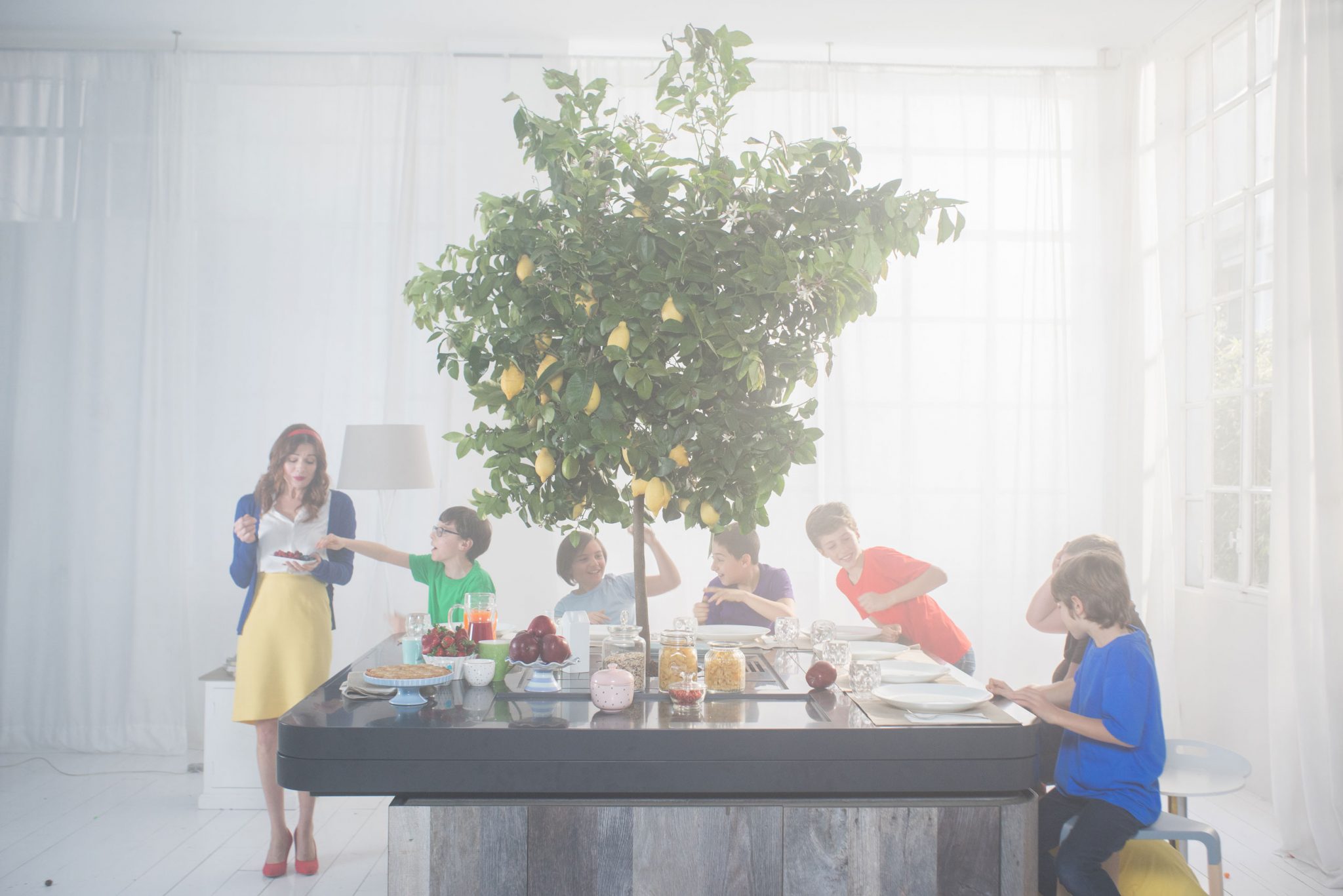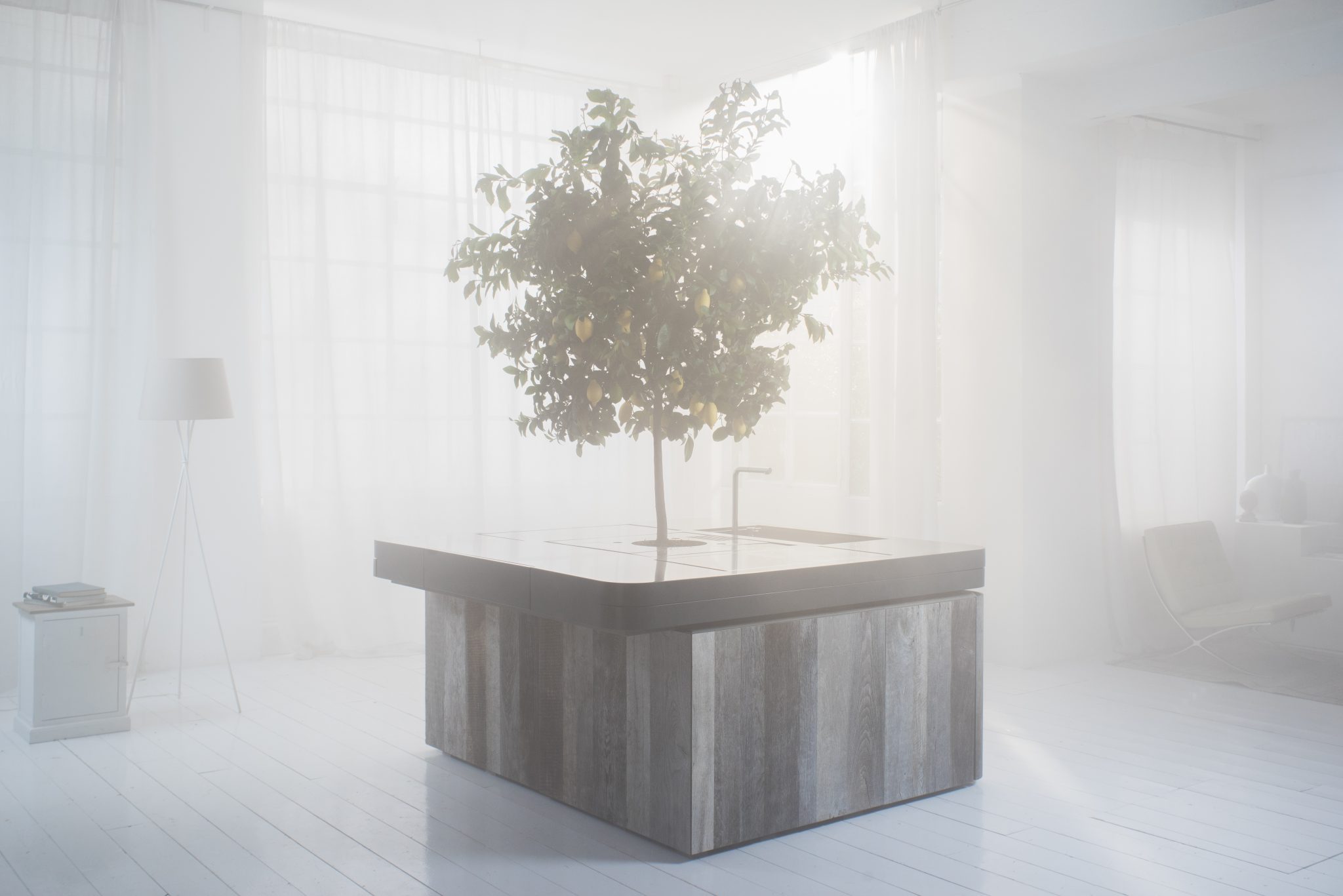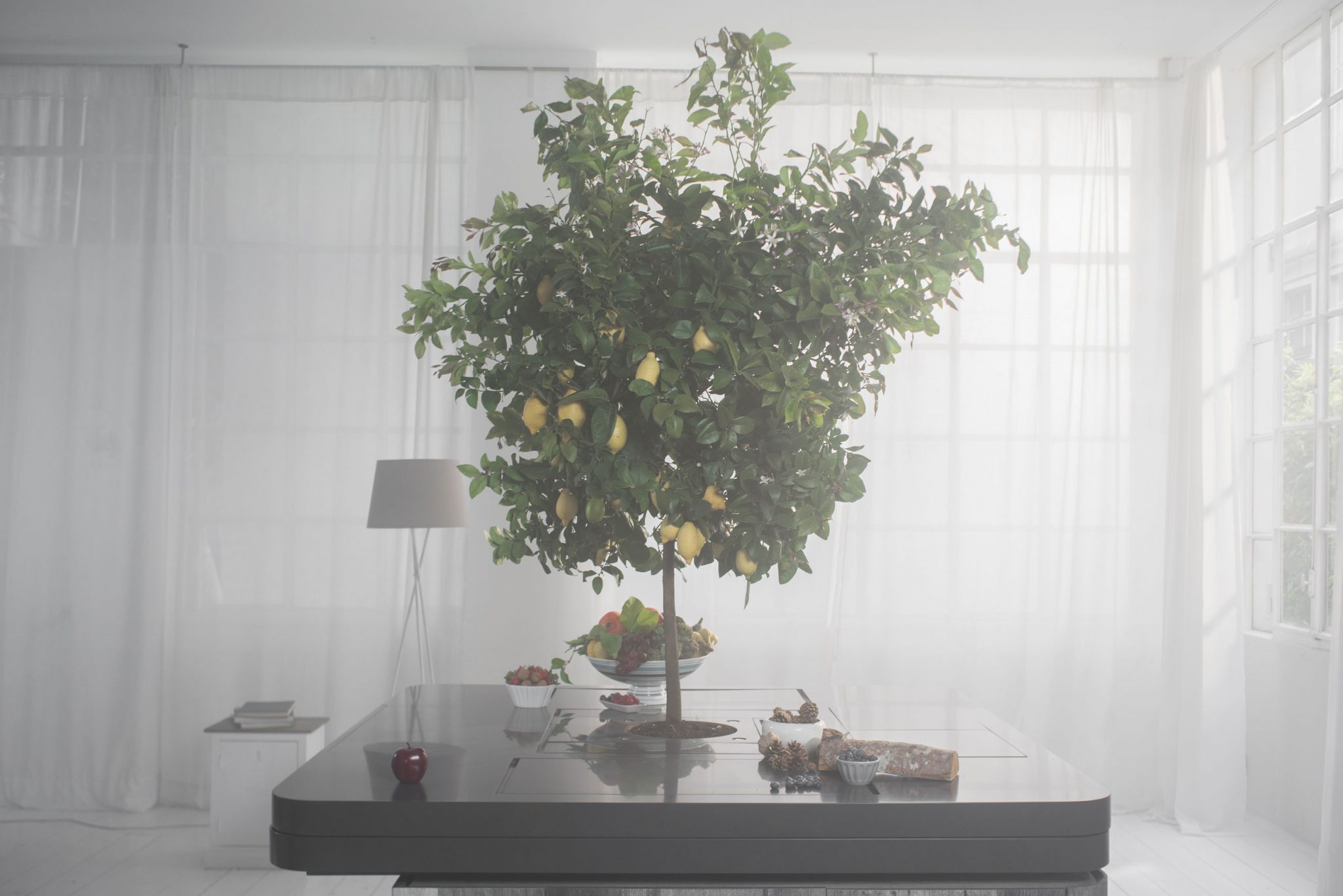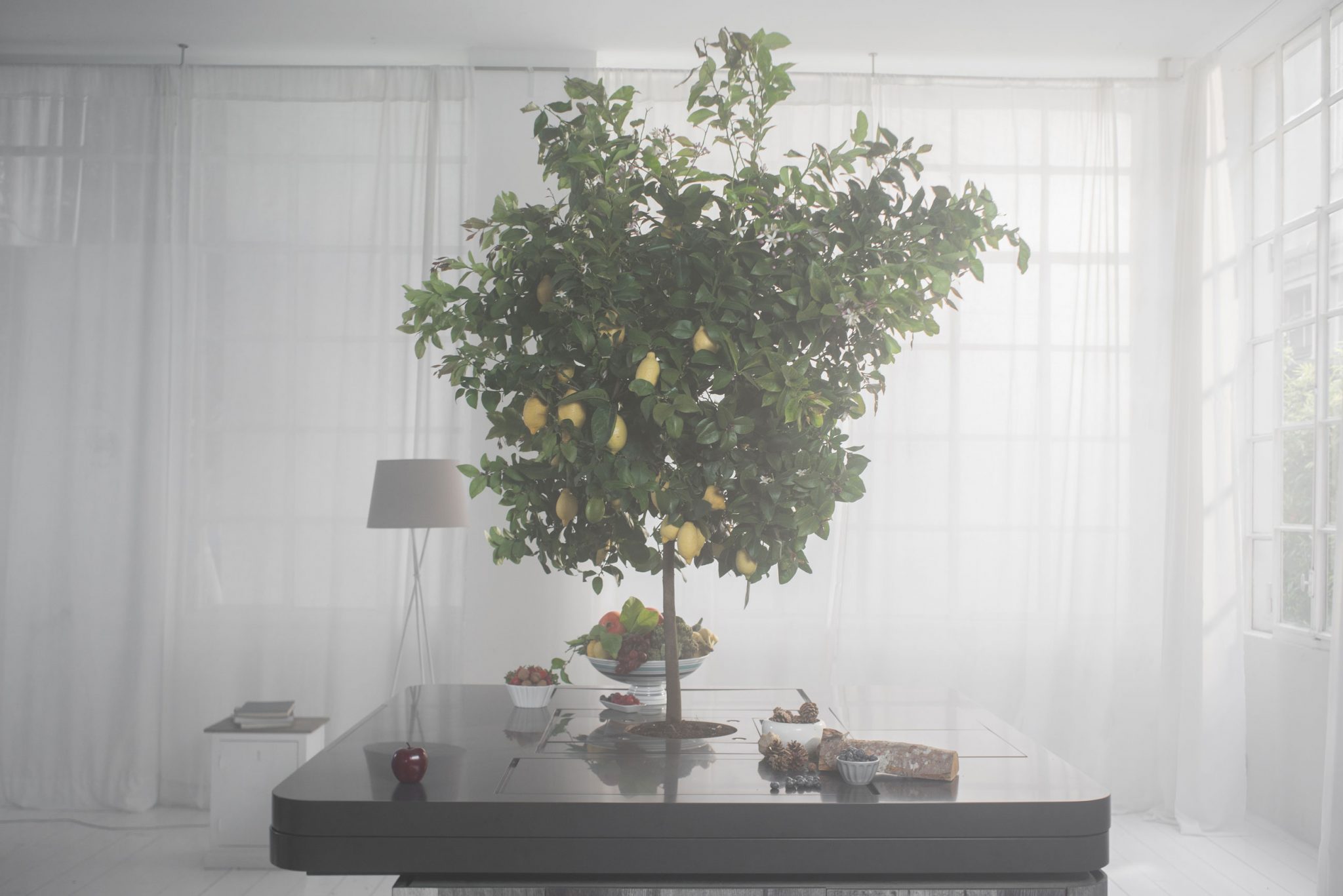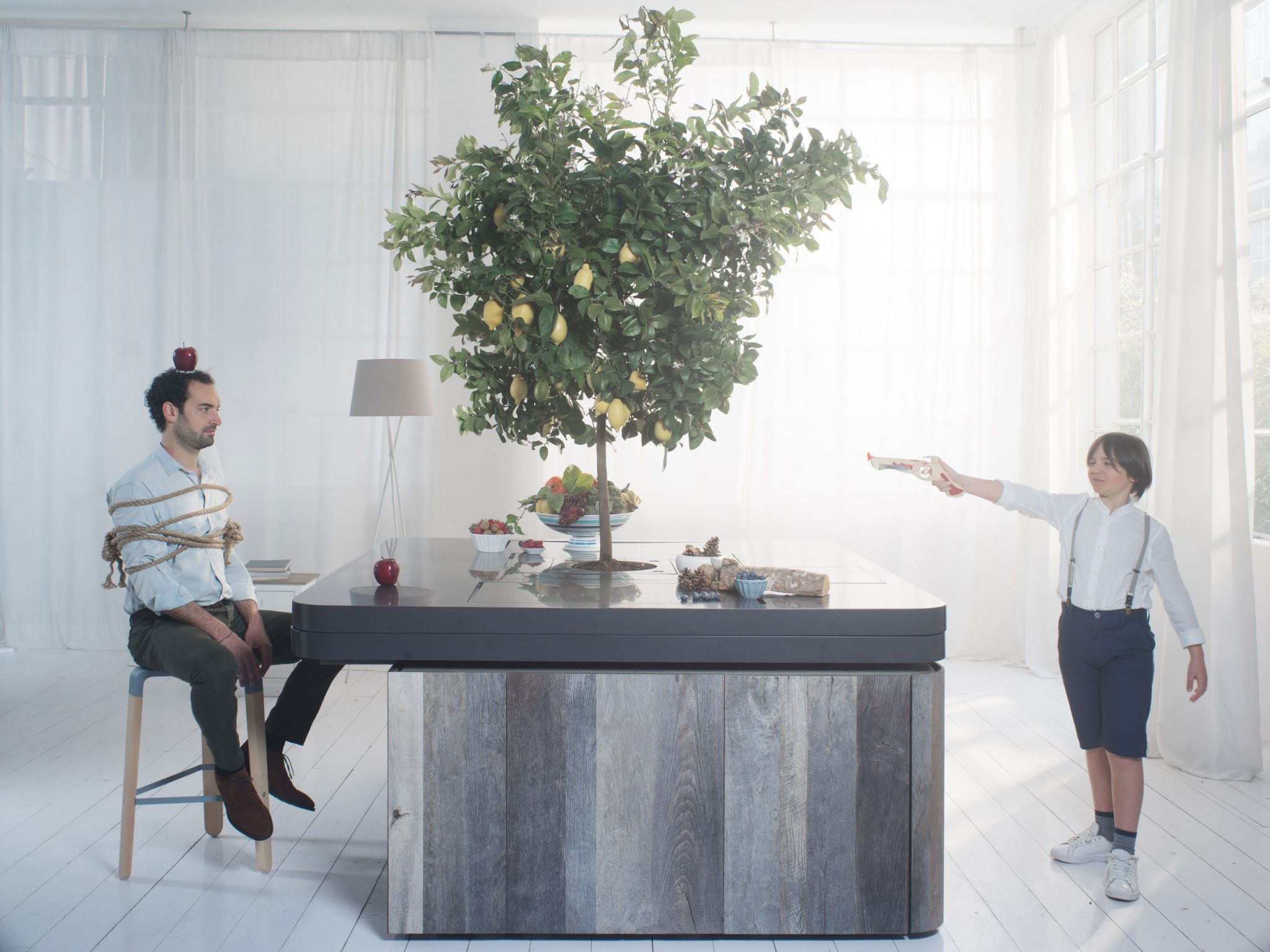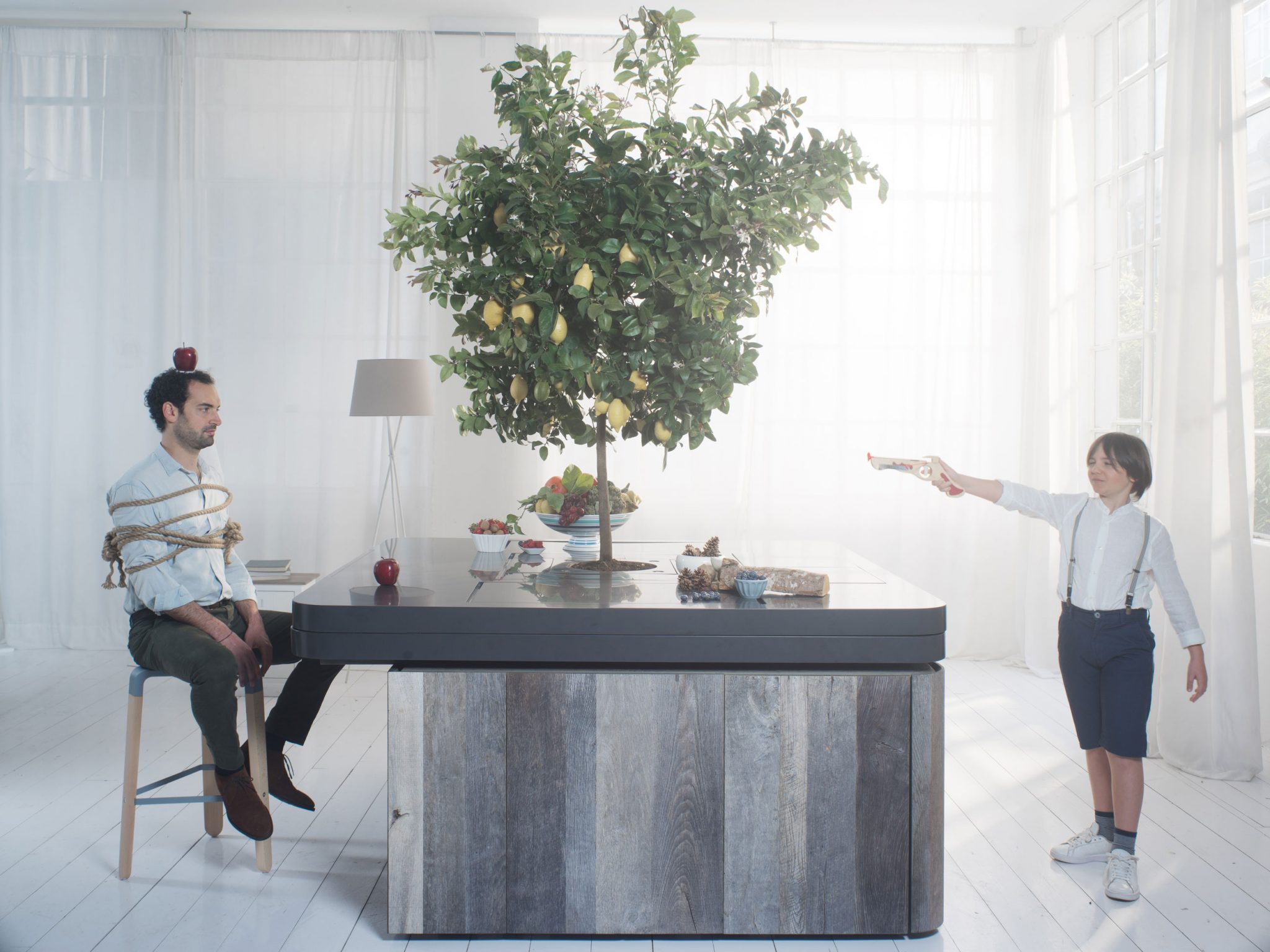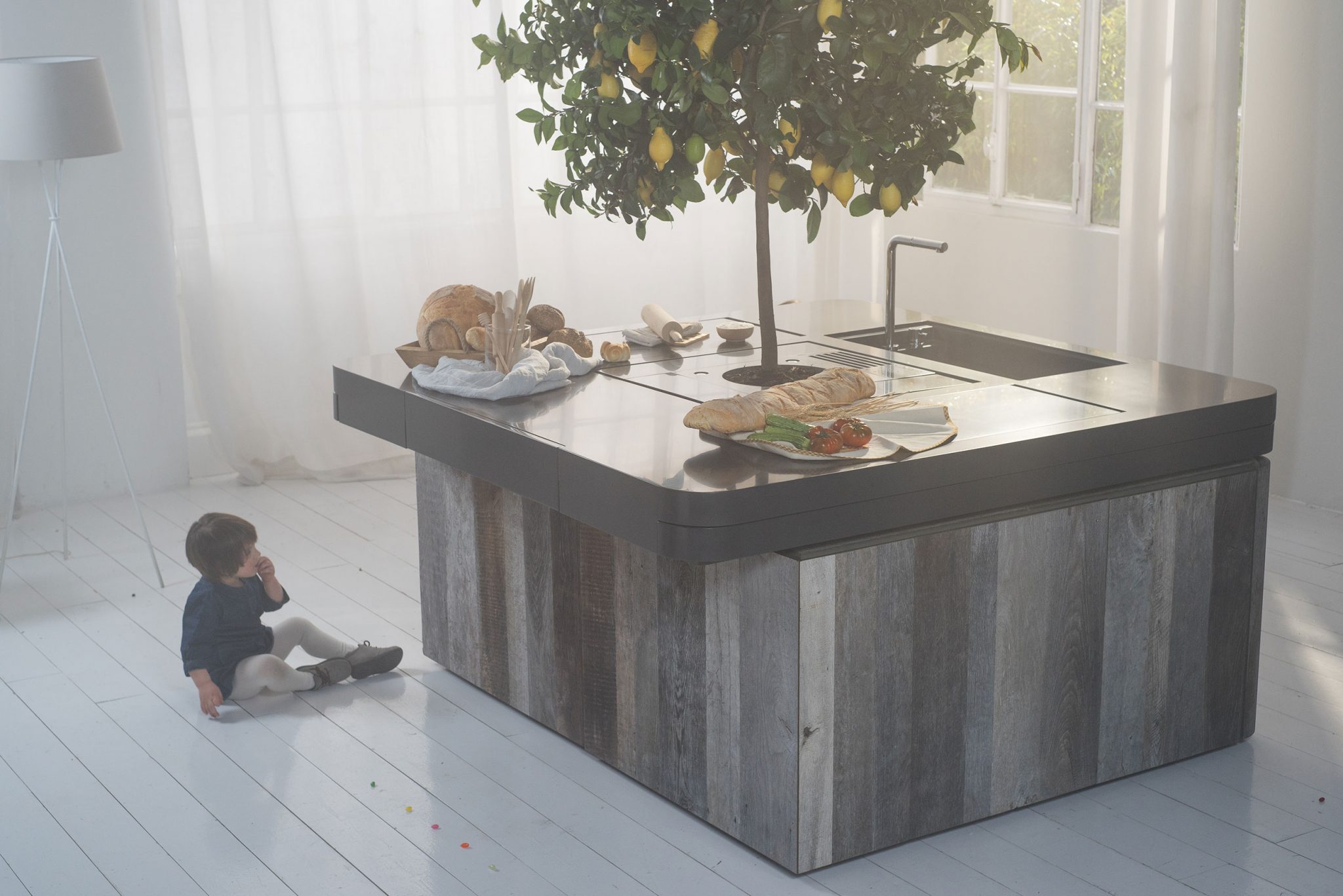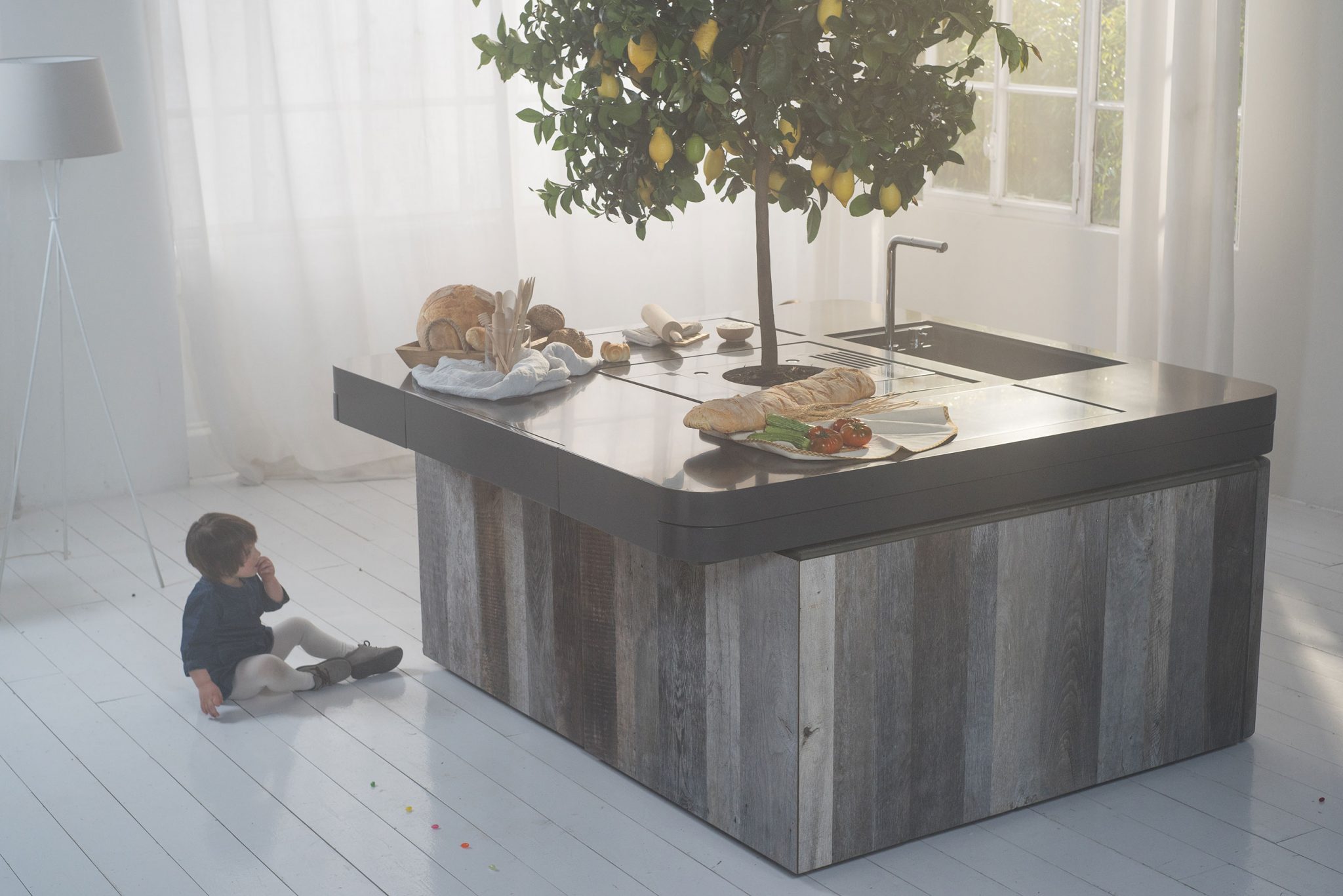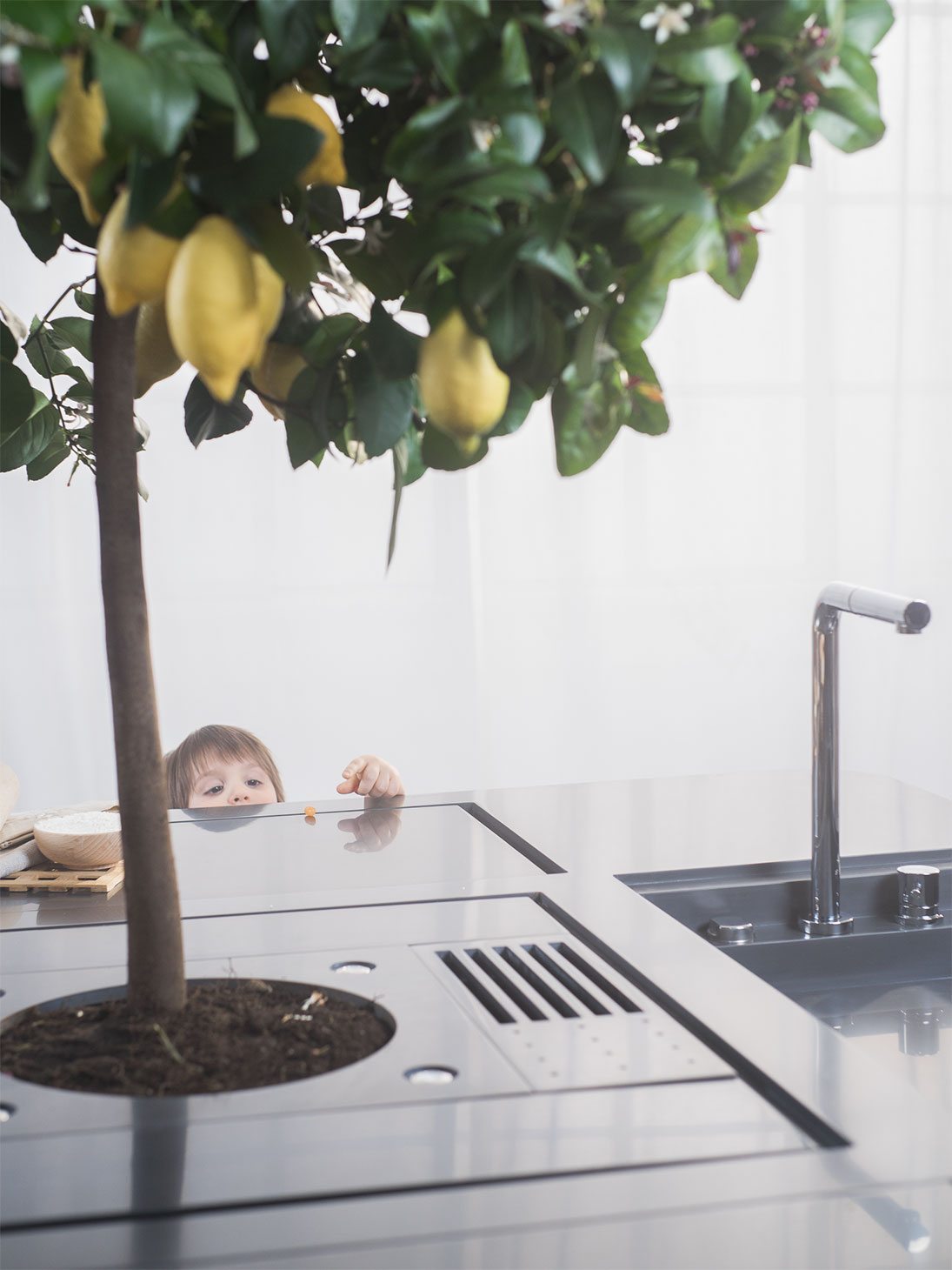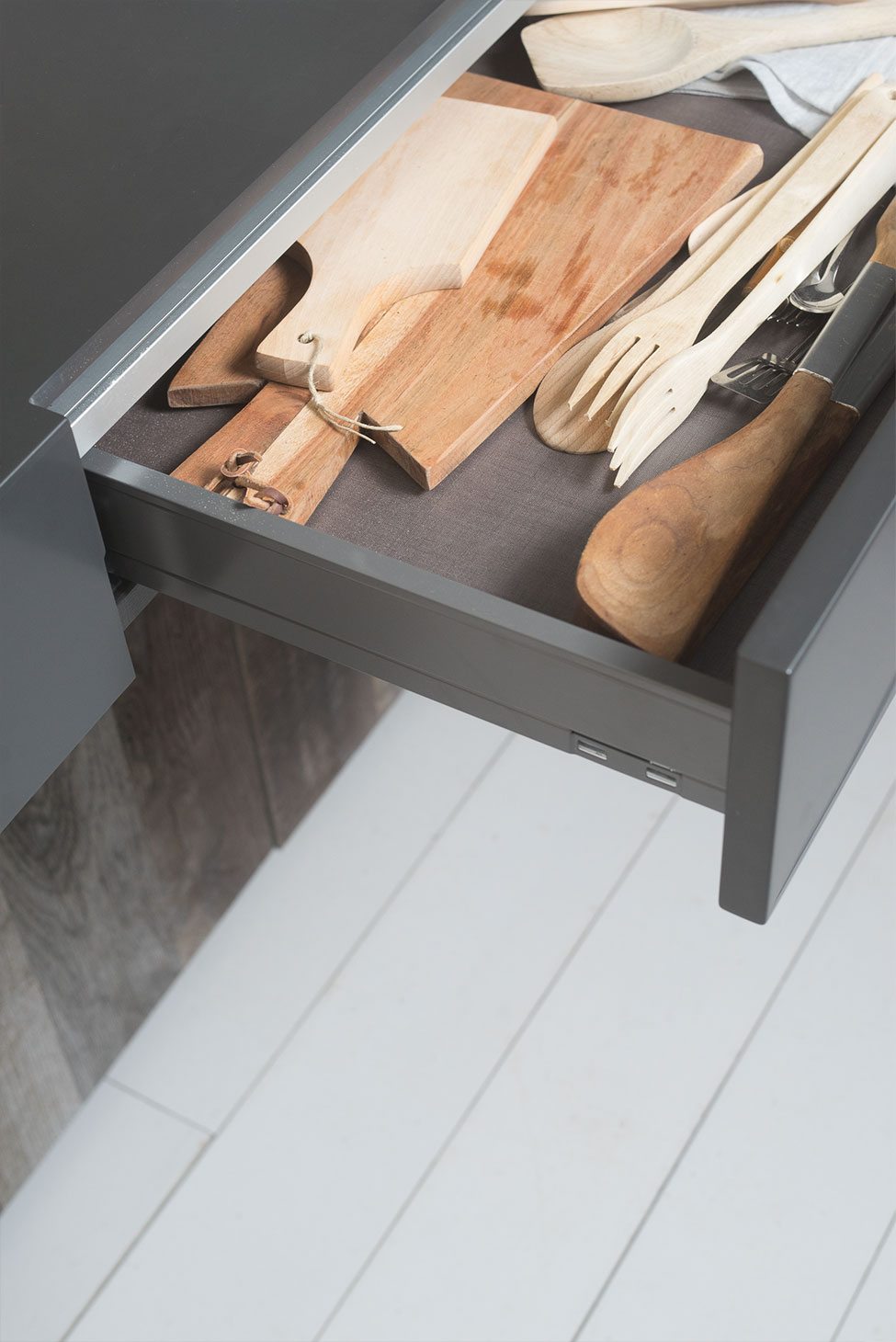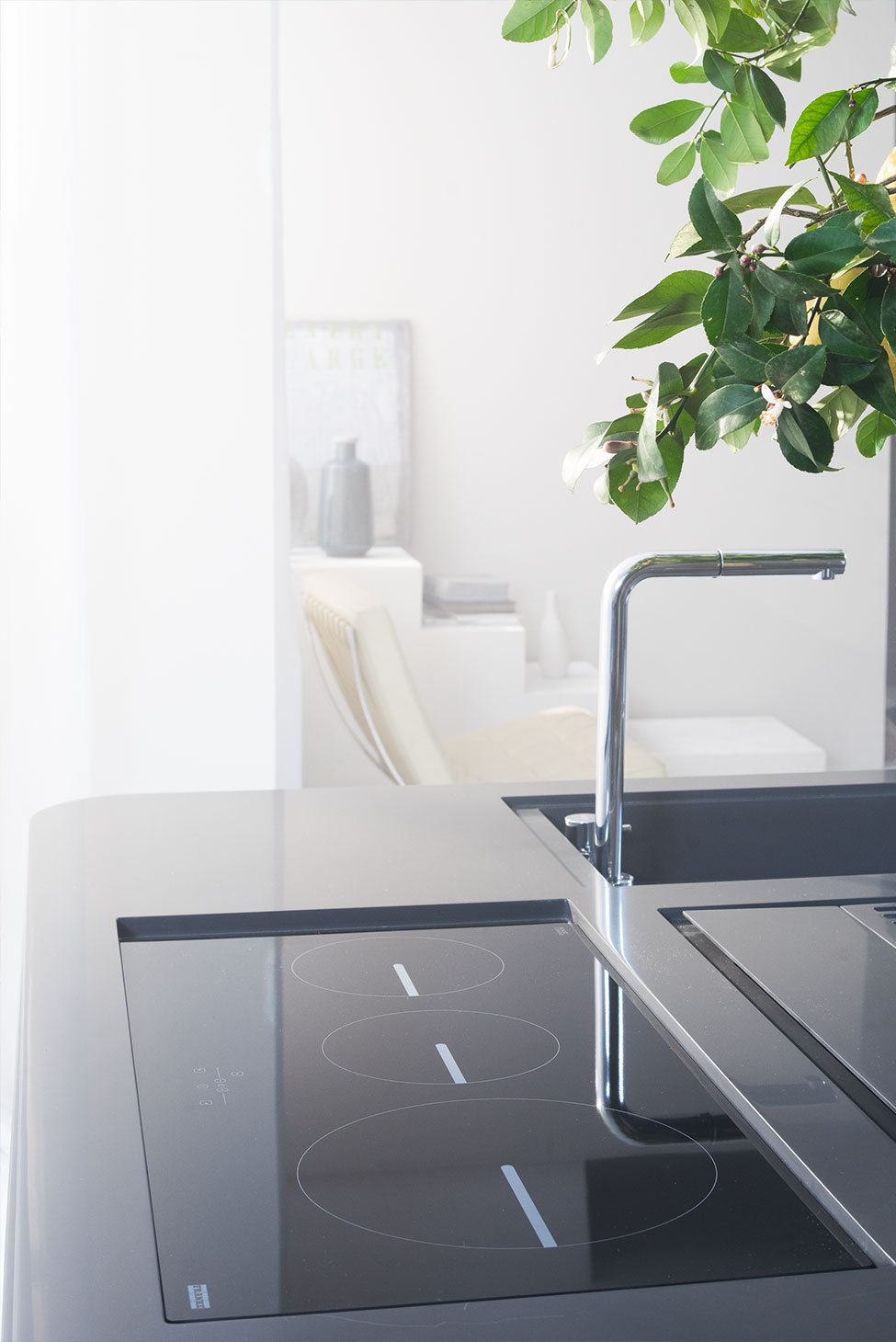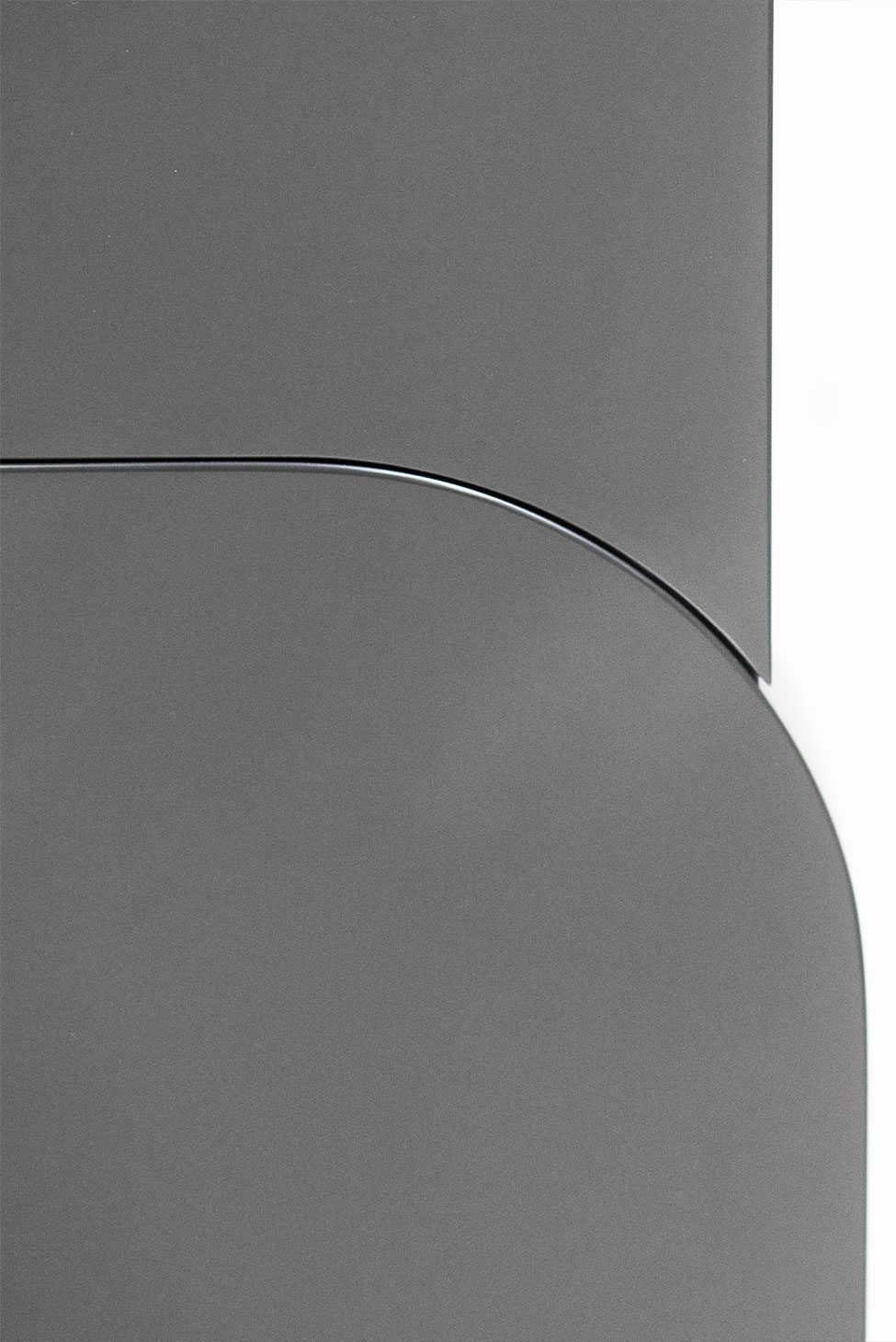 Architecture has evolved into a vehicle for a vegetable colonization of the city, reinterpreted as a privileged place for interaction between man and the natural world in all its forms.
The experimental kitchen module designed for Aran Cucine on occasion of Salone del Mobile. Milano-EuroCucina 2018 is the first case in which Stefano Boeri Architetti have developed the anticipated vision of the Vertical Forest in the field of industrial design, an occasion that allows the expression of the idea of man-tree coexistence through a domestic furnishing item.
Starting from the classic layout of the free-standing  kitchen island, OASI defines a  simple single dining table-cooking block that houses all the essential elements of a traditional living space like the typical Italian kitchen. The square-shaped free-standing block that results from this is thus developed as a well-expressed multi-function technological device able to support all the phases of the food cycle – storage, washing, preparation, cooking, serving, consumption and recycling,  according to a process that is a key principle in Stefano Boeri Architects design: circularity.
Vanity Fair (pdf)
Sotto un albero tutte le funzioni di una cucina. Dalla cottura al pasto. Stefano Boeri Architetti per Aran
AD – Architectural Digest (pdf)
Eurocucina – Aran Cucine
Corriere della Sera (pdf)
Aran Cucine presenta una cucina sotto i rami di un albero da frutta
INTERNI (pdf)
Il nostro mondo nella tua cucina
ViviMilano (pdf)
Una cucina sotto i rami di un albero da frutta
Corriere della Sera, Living
Eurocucina 2018, futuro e fornelli – Foto
Homecrux
Oasi Freestanding Kitchen Island By Stefano Boeri Architetti At Salone 2018
Architempore
Aran Cucine
AmbienteCucina
Anteprima Eurocucina 2018 | Aran Cucine