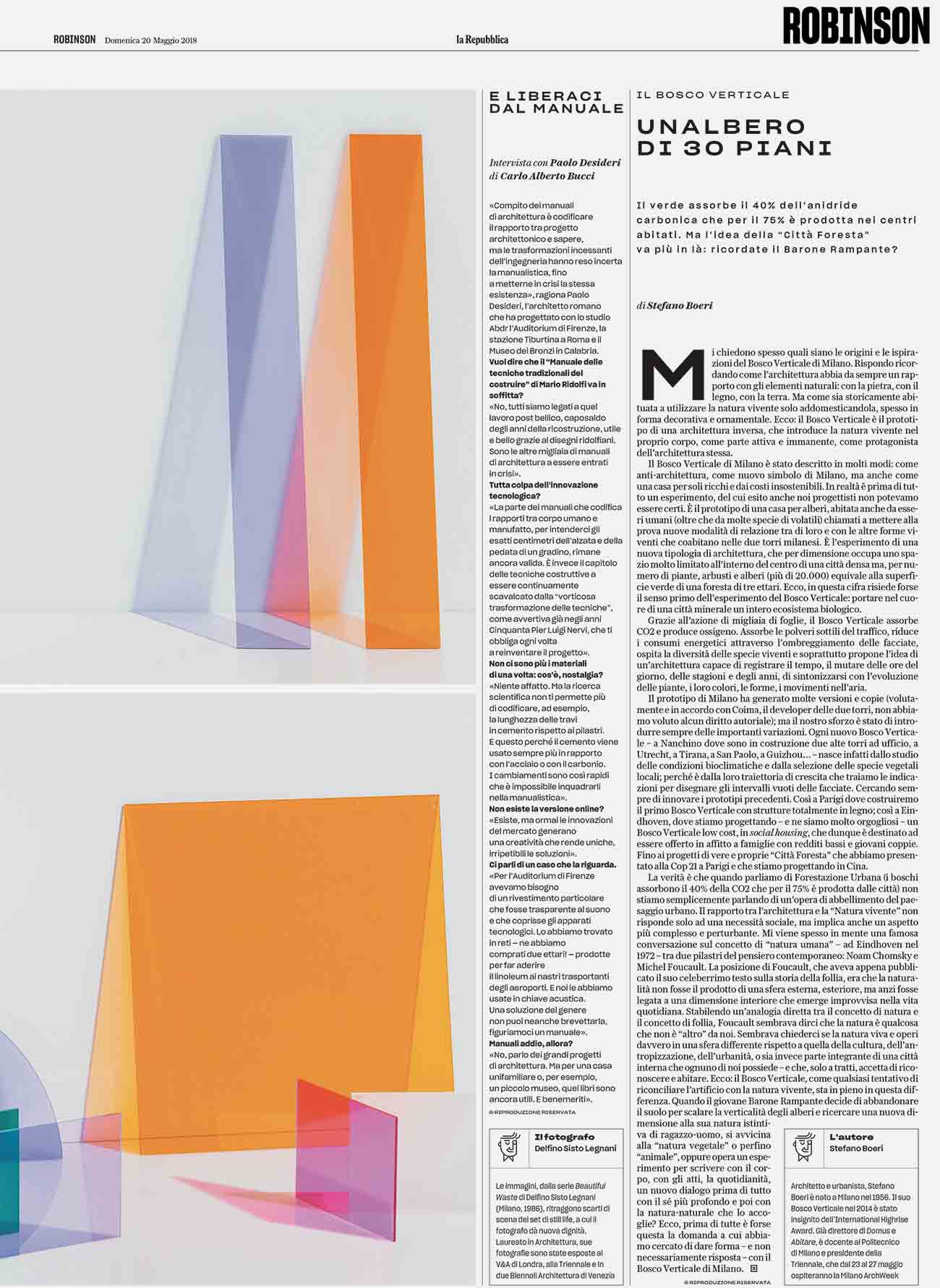 Stefano Boeri writes on Robinson about the experimental dimension of the pair of green Milanese buildings. A prototype of architecture that makes central the natural element, no longer intended as decorative but as an active part of architecture itself.
An architectural organism variable during the seasons and in tune with our natural time, born from the attempt to mitigate our impact, in a sustainable vision which sees the design process starting from the study of bioclimatic conditions and the selection of local plant species. A project that is differently conjugated according to the context it is surrounded by. In a restrained urban area the complex recreates a wider forest surface: bringing in the heart of a mineral city an entire biological ecosystem.
From Nanjing Vertical Forest, which proposes an office complex, to Trudo Vertical Forest in Eindhoven, the first building of a kind in social housing, accessible to low-income family units. Vertical Forest is a house for trees inhabited also by human beings. An attempt of reconciliation of artificial and living nature, just as the idea of the young Baron in the Trees to abandon the ground to live on a tree.