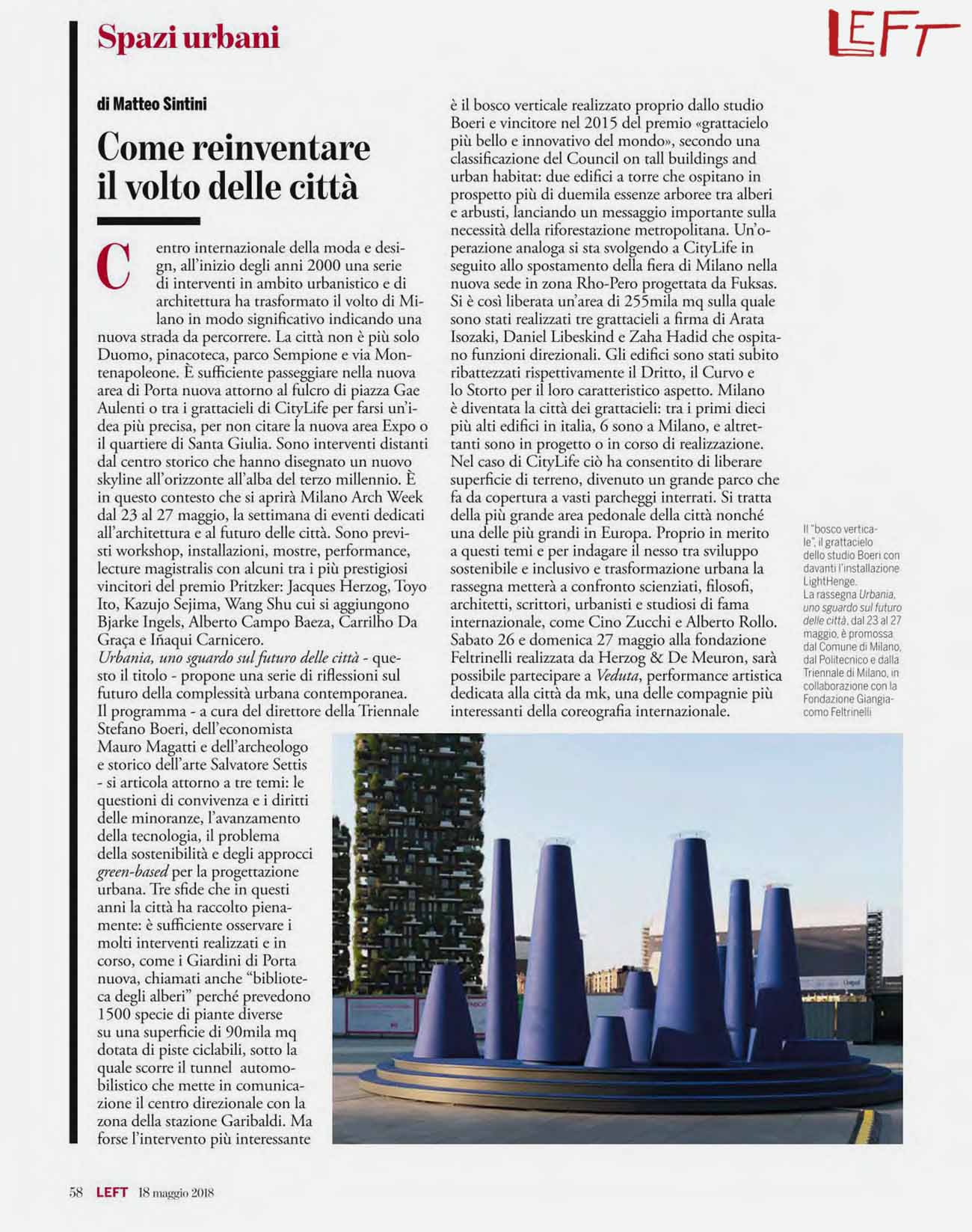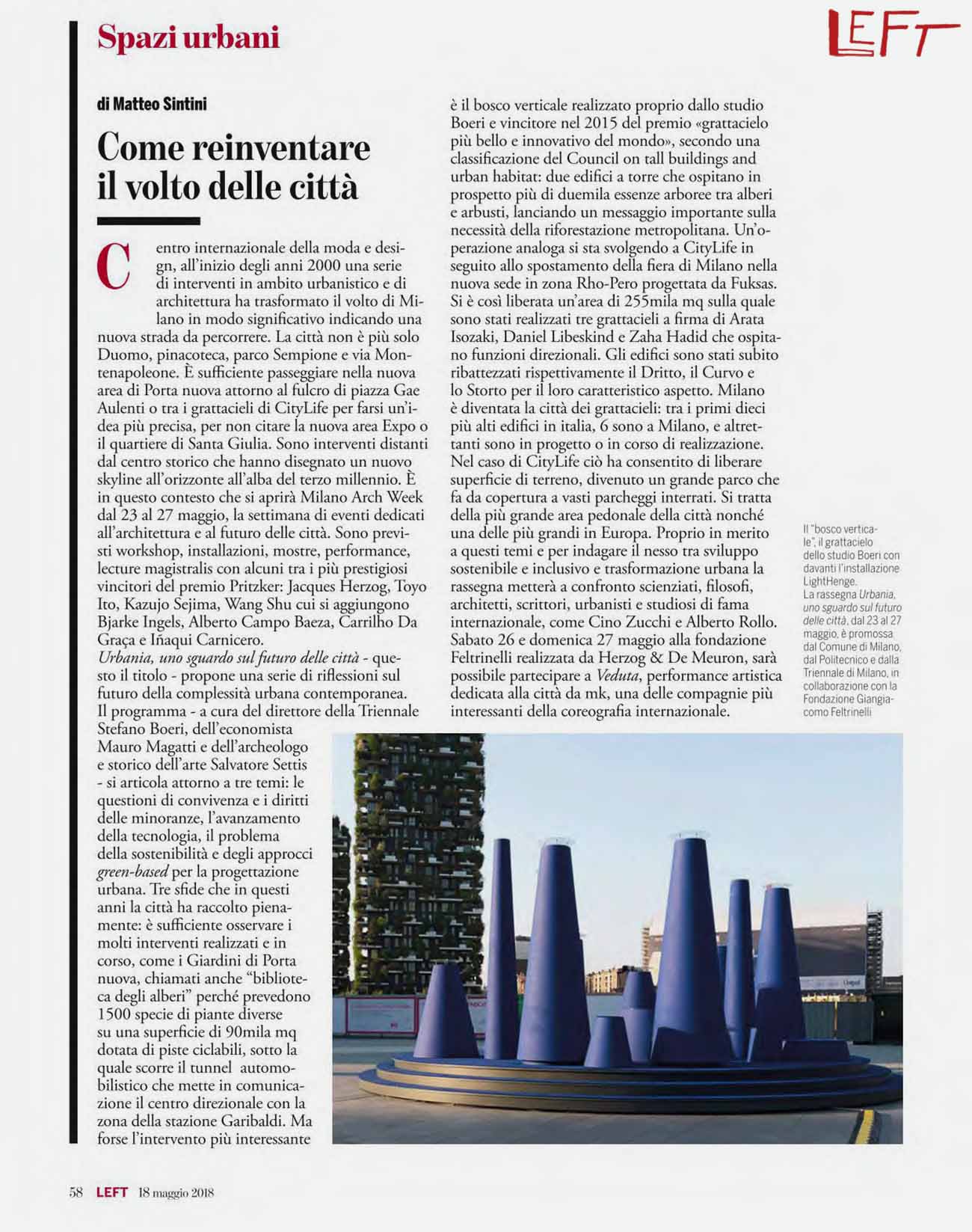 The magazine Left dedicates an article to Milan and to how it innovatively reinvented itself during the last two decades thanks to the various urban and architectural interventions which transformed the city and its borders. From the areas of Porta Nuova and CityLife the city is also investing on great events of research and international debate.
No longer just Fashion and Design Week. The Milan Arch Week is at its second edition and aims to reach the numbers of the other historical Milanese events. It will take place from the 23rd to the 27th of May, organized in collaboration with Milan Politecnico, La Triennale and Fondazione Feltrinelli, under the artistic direction of Stefano Boeri.
"There will be workshops, installations, exhibitions, performances, lectures with some among the most prestigious winner of the Pritzker Prize: Jacques Herzog, Toyo Ito, Kazujo Sejima, Wang Shu also with Bjarke Ingels, Alberto Campo Baeza, Carrilho Da Graça and Iñaqui Carnicero".