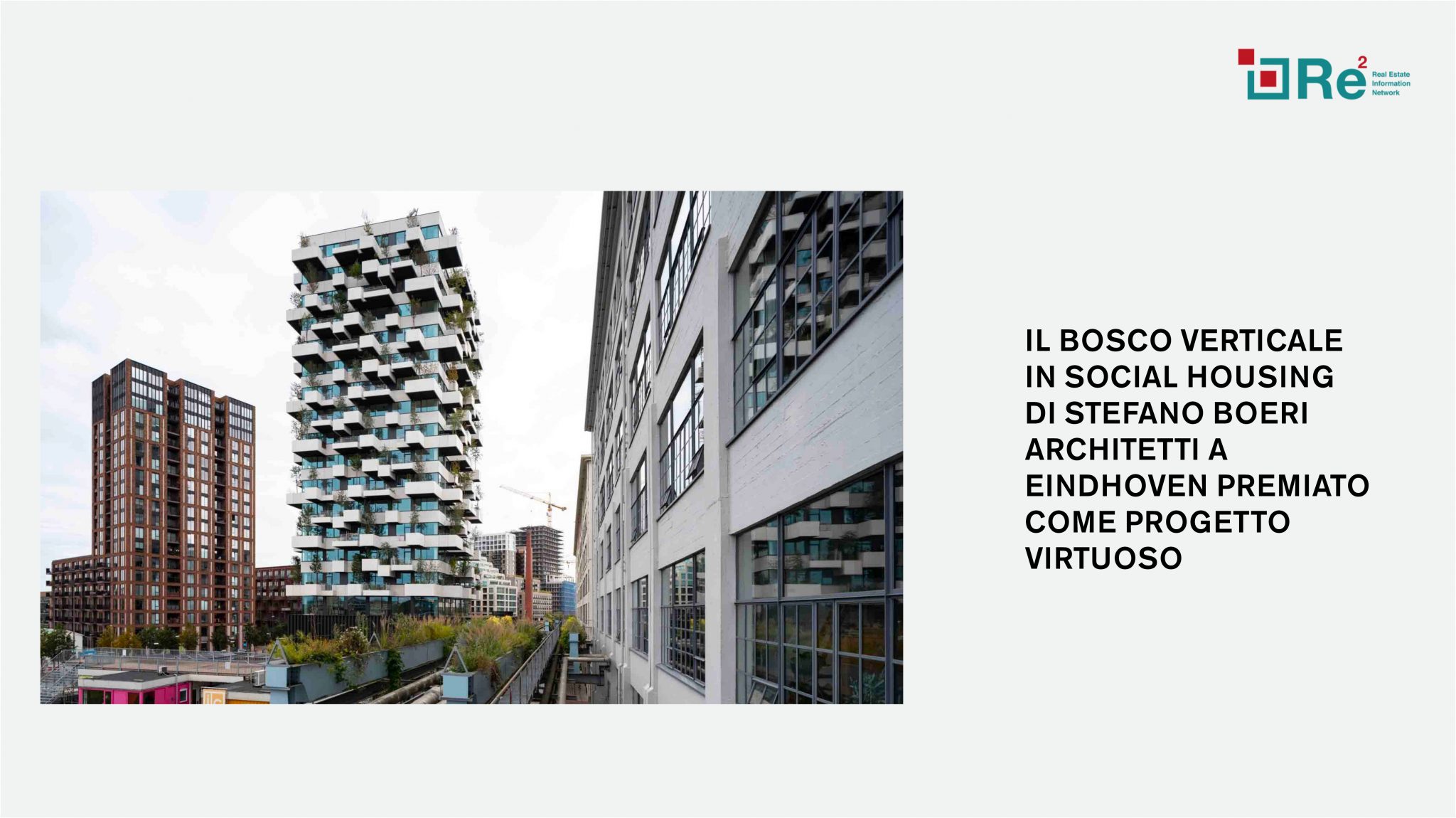 The industry website Requadro dedicates an article to the international awards that the Trudo Vertical Forest has received in the last year, Stefano Boeri Architetti's project for the first vertical forest in social housing in Eindhoven.
Trudo Vertical Forest, part of the urban renewal plan for "Strijp-S", was designed to accommodate mainly low-income users, with low-rent flats and construction solutions based on prefabrication and interaction of the plant component as the protagonist of the architecture.
For these reasons the project was awarded two of the most important international prizes relating to sustainability in architecture, such as the Energy Globe Award Netherlands 2022, which rewards the international projects, chosen from more than 100 nations, that best represent the idea of sustainability in architecture, and the Sustainable Cities and Human Settlements Award 2022, an annual world prize assigned by the Global Forum on Human Settlements (GFHS) and supported by the United Nations Environment Programme.
Trudo Vertical Forest was also narrated in a documentary entitled "Trudo Vertical Forest – a journey into the world's first social housing Vertical Forest" made by the production company The Blink Fish. The docufilm, directed by Stefano Santamato and produced by Paolo Soravia, recounts – through in-depth reports and interviews with the protagonists of the project – the development of the building that has now become a new architectural icon in the Eindhoven skyline.
To read the full article: https://requadro.com/il-bosco-verticale-in-social-housing-di-boeri-a-eindhoven-premiato-come-progetto-virtuoso/
The news was also reported by Materiali Casa, IoArch, Interiorissimi.