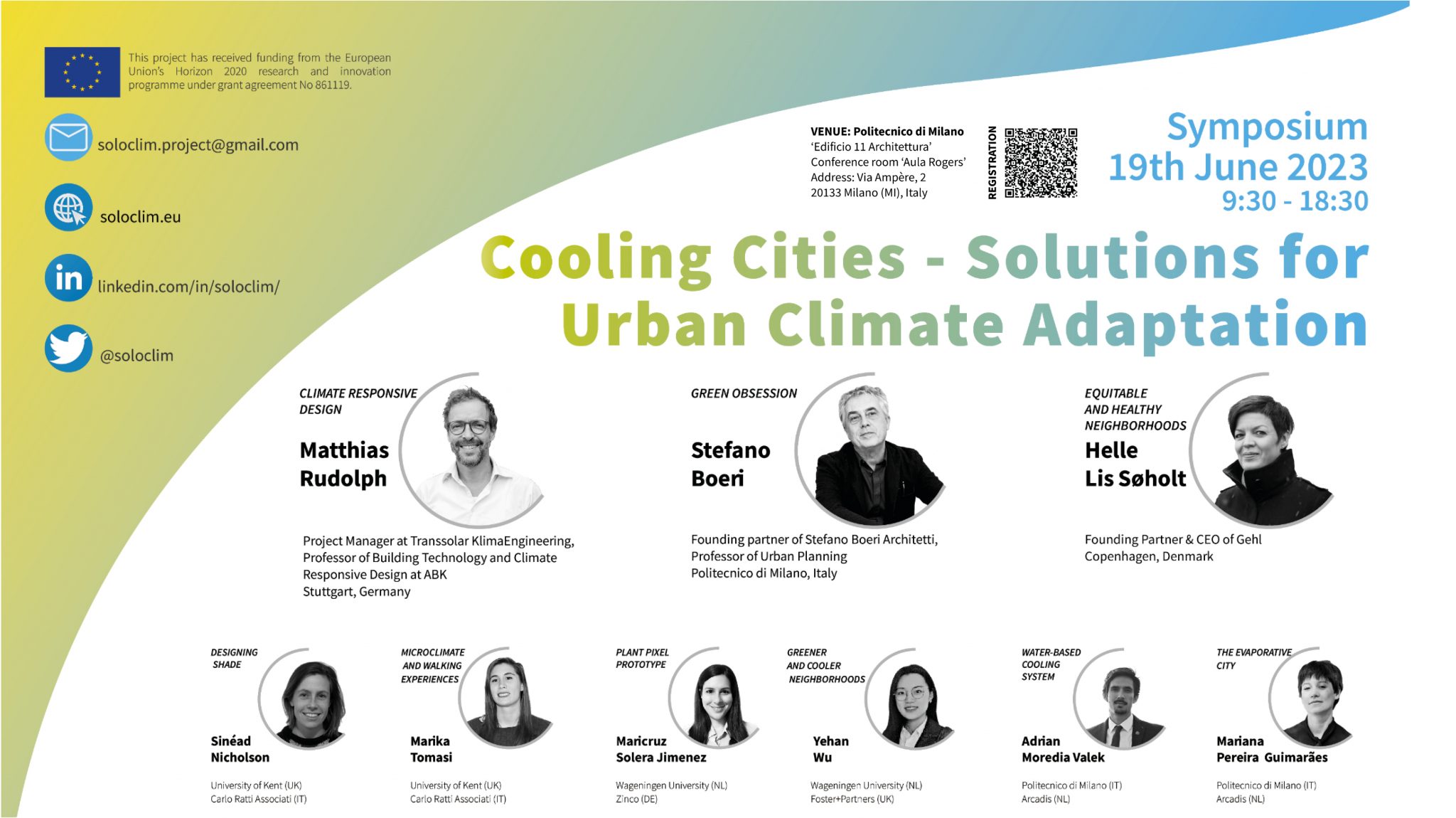 On Monday June 19th, Cooling cities – Solutions for Urban Climate Adaptation, an event organised by Solutions for Outdoor Climate Adaptation (SOLOCLIM), a project funded by the European Commission under the Horizon 2020 programme, is held at the Politecnico di Milano, with Stefano Boeri as a participant.
Since 2019, researchers in the SOLOCLIM project have been developing models and prototypes from solutions based on vegetation, water and innovative climate adaptation systems, with the aim of developing projects at different levels of scale, from architecture to urban planning.
'Cooling cities – Solutions for Urban Climate Adaptation' aims to bring together three industry leaders to shed light on the best experiences in research and practice towards climate adaptation in contemporary cities.
In this context, on Monday at 2 p.m. Stefano Boeri gives a keynote speech entitled Green Obsession, presenting the solutions and research of the Stefano Boeri Architetti studio in the field of urban forestation, the integration of living nature into architecture, with a view to cooling and adapting the urban environment to the challenges of climate change.
Matthias Rudolph of Transsolar and Helle Søholt of Gehl Architects will also speak at the meeting.
For more information and to follow the event online: https://soloclim.eu/news/f/event-cooling-cities—solutions-for-urban-climate-adaptation