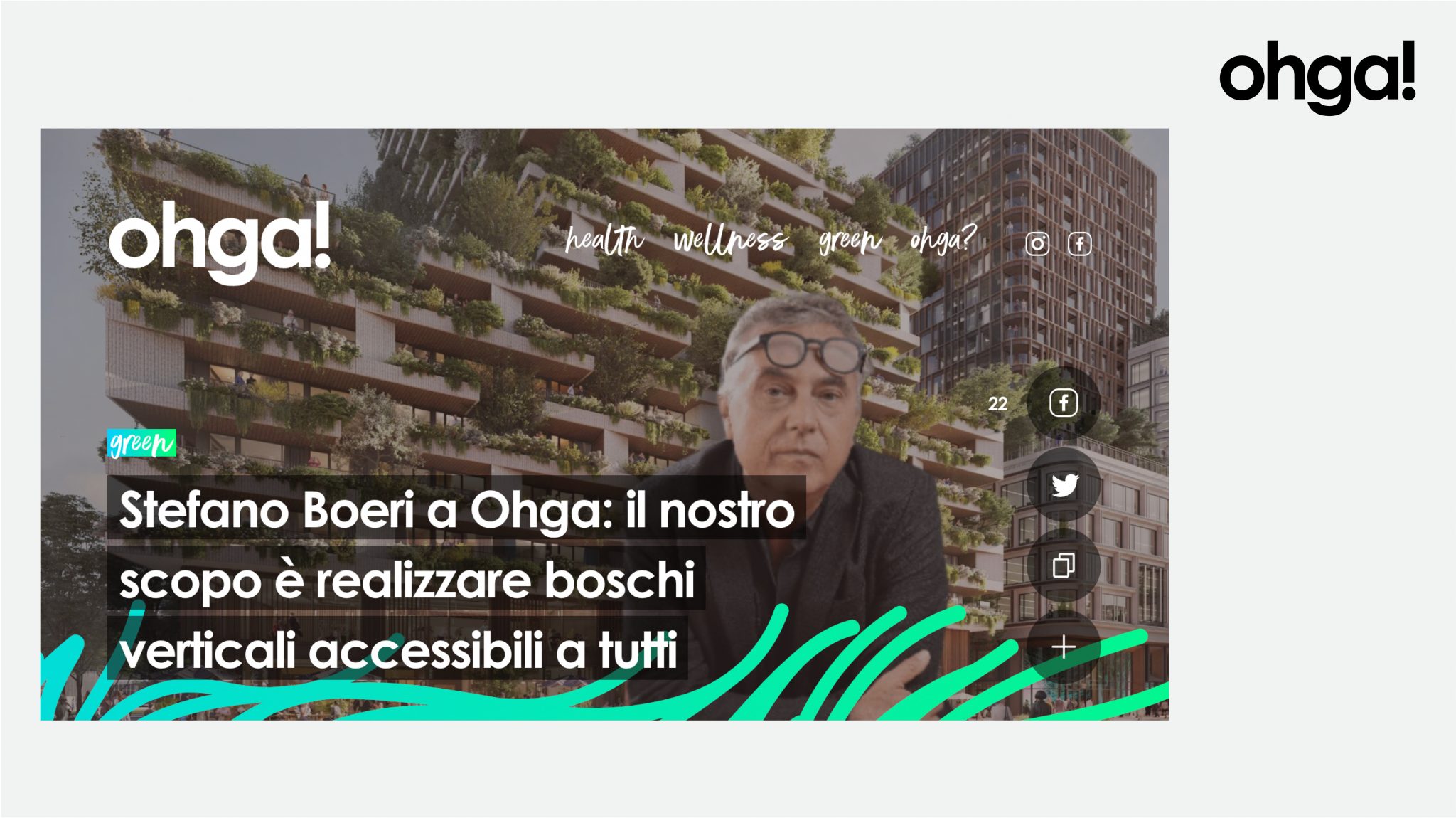 On Ohga Francesco Castagna interviews Stefano Boeri on new developments in the vertical forest typology, with a focus on Wonderwoods Vertical Forest, designed by Stefano Boeri Architetti for Utrecht.
The project saw the planting of the first two trees in April and to date already has 300 plants positioned on the façades of the tower which, once completed, will be 105 metres high and able to host about 10 thousand (360 trees and 9,640 shrubs and flowers) of 30 different species to create what will be a true urban ecosystem, capable of producing about 41 tonnes of oxygen every year.
In addition to the plants, the building will house 200 flats of various types and for different users: mainly young professionals and families. The building is not only a model for the biodiversity of living species, but also for the mix of activities and functions. In fact, the base of the tower is destined to host an articulated system of duplex residences combining residential spaces and ateliers, which will rise on the south-western sides up to the fifth floor; they will be joined by numerous receptive and commercial spaces on the Croeselaan, Jaarbeursboulevard and Veemarktple streets.
"The Bosco Verticale in Milan today is successful architecture because the conditions of the plants are very good, the humans are very good, the birds too. This is why we can say that the project fully fulfils its role as a complex ecosystem," concludes Stefano Boeri.
To read the full article: https://www.ohga.it/stefano-boeri-a-ohga-il-nostro-scopo-e-realizzare-boschi-verticali-accessibili-a-tutti/