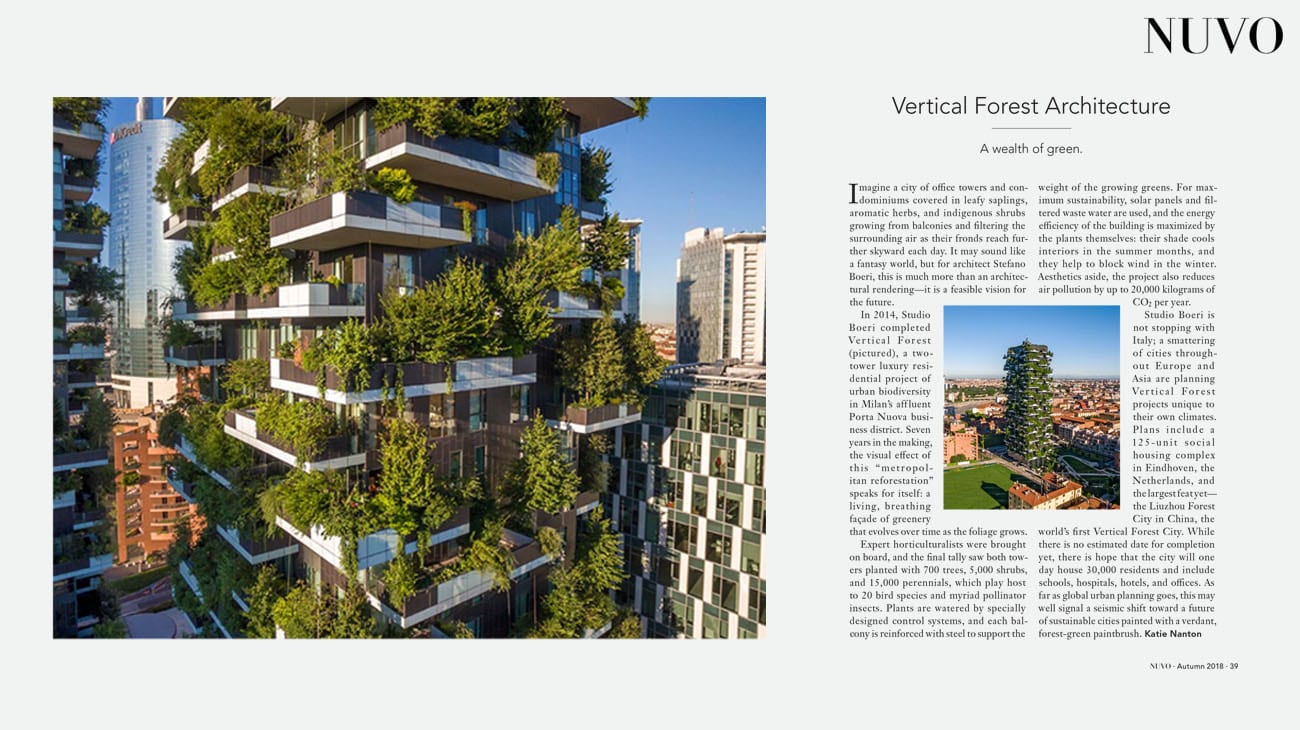 Nuvo Magazine publishes an article dedicated to Milan's Vertical Forest designed by Boeri Studio and asks to its readers to imagine the various buildings of a city covered in leafy saplings, aromatic herbs, and indigenous shrubs.
The two Milanese towers represent an architecture prototype that considers the natural component as the essential element since the beginning of the design. Nature conditions the project from the concept: from the distance of the balconies on the facade to the integration of an irrigation system in the building structure, till the accurate selection of the plants according to the context and to a precise distribution on the facade according to exposition and height.
Living buildings that generate visual wellness and contribute to absorb fine dusts, to reduce the CO2 quantity in the atmosphere and to cool down the temperatures of the urban contexts.
To read the full article: http://nuvomagazine.com/magazine/autumn-2018/vertical-forest-studio-boeri