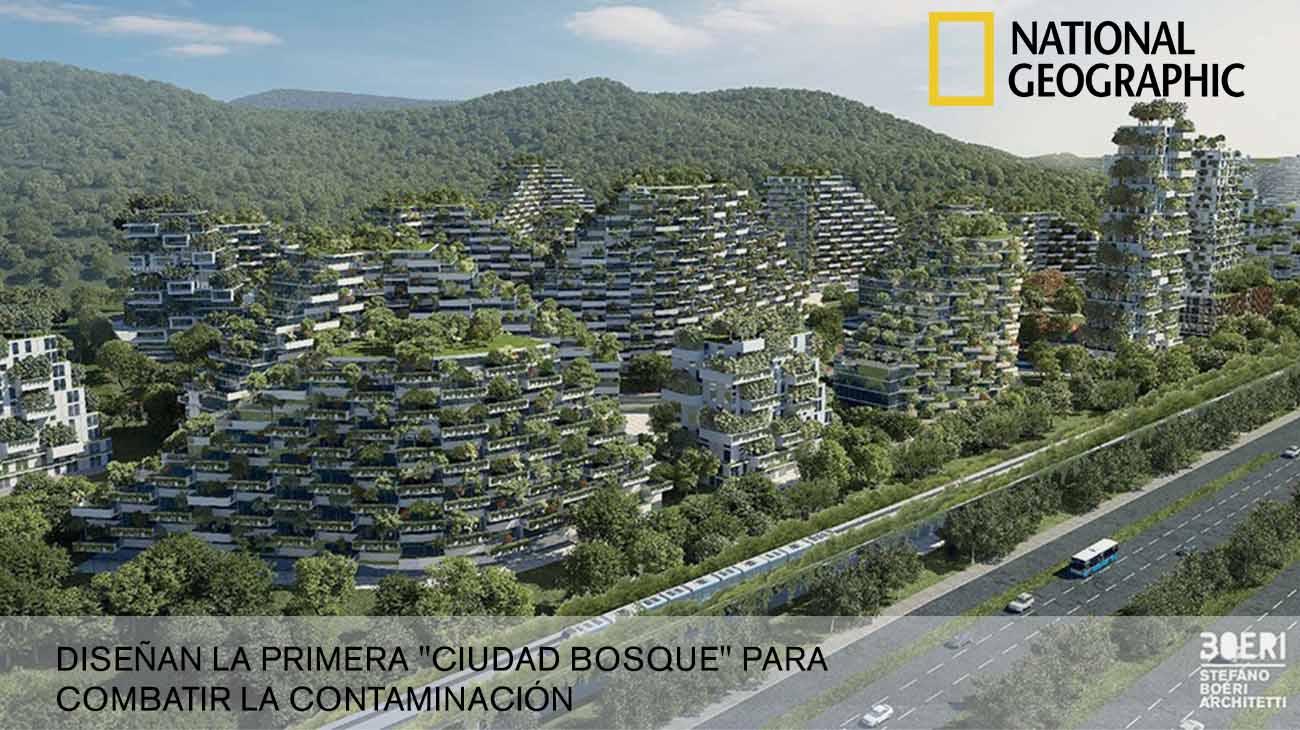 January 30th, 2018
National Geographic dedicates an article to the Forest City project in China designed by Stefano Boeri Architetti, highlighting its innovativity and environmental awareness.
A design vision that finds its best position in China, that lately is making efforts to improve its environmental condition in different aspects. It is even more fundamental to focus the efforts on cities, making urbanized areas weigh less on this situation that otherwise can become alarming.
The model proposed by Stefano Boeri dematerializes the border between city and nature, realizing it through an osmosis of natural and architectural elements. The city hosts vegetal and animal worlds, not only humans. Biodiversity, vegetal surfaces growth, soil demineralization, use of renewable energies  and regenerative development. A self-sustaining city fed by renewable energy sources, that will contribute to reduce the average inlet temperature and to improve air quality.
To read the full article visit the page: http://www.ngenespanol.com/traveler/tecnologia/18/01/26/disenan-primera-ciudad-verde-para-combatir-la-contaminacion/