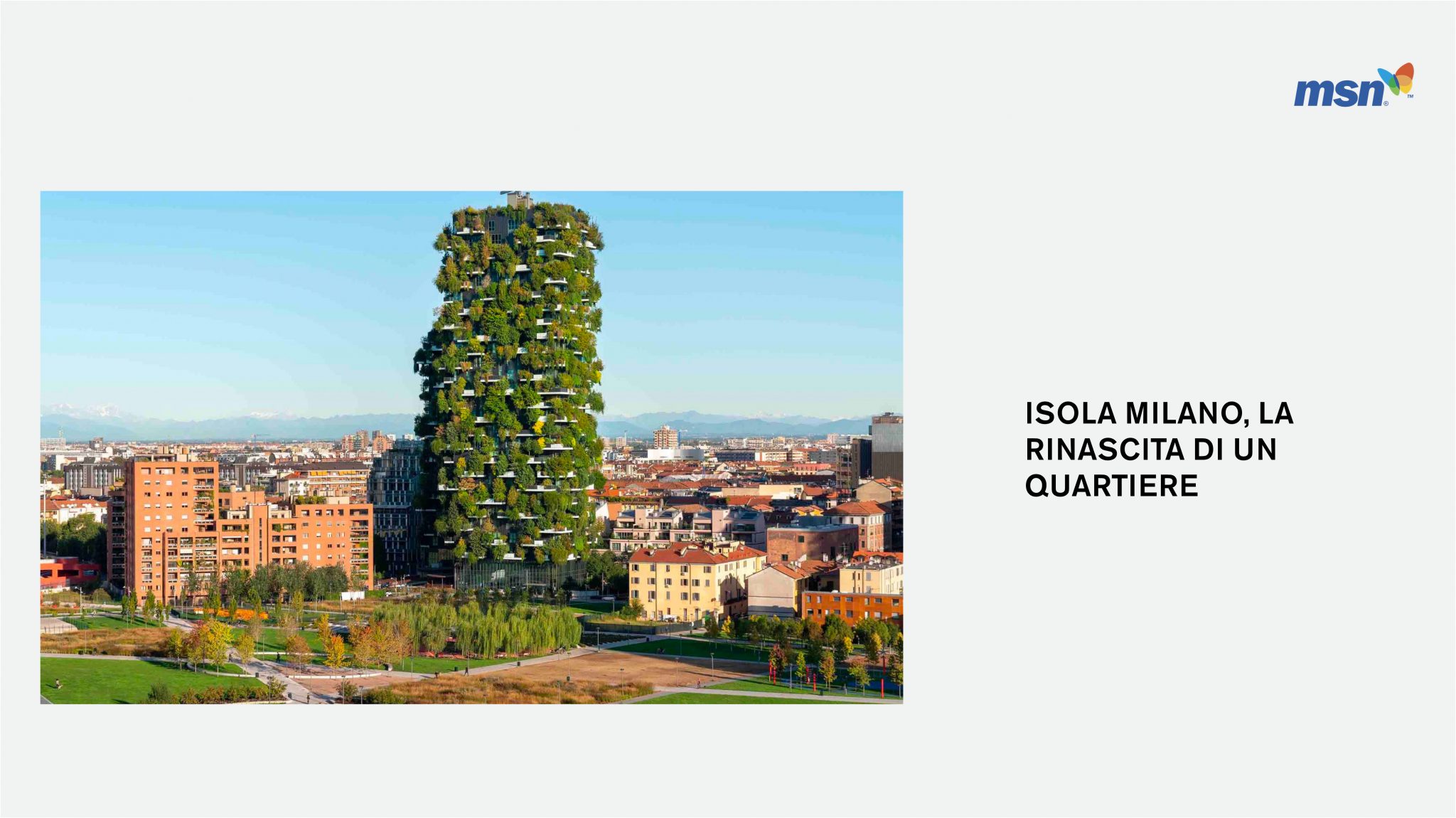 Inside msn, Microsoft's press review, an article by Marianna Barracane titled Isola Milano, the rebirth of a neighborhood considers the urban regeneration project of the Milanese neighborhood, with its main landmarks, including Boeri Studio's Bosco Verticale.
Milan's Isola district is a piece of the Lombard capital that, over the years, has changed its appearance through a metamorphosis that has led it to become one of the city's best-known fragments. The reorganization of urban spaces began in the first decade of the 2000s, also affecting another sector of the area, namely that consisting of the Porta Nuova district.
In this context is the Bosco Verticale project, formed by two towers 80 and 112 m high, which collectively house 800 trees, 15,000 perennials and/or ground cover plants and 5,000 shrubs, an integral part of the architectural design.
The benefits of contact with living nature are countless, from lowering temperatures – counteracting the heat island effect, a topic as relevant as ever – to filtering fine particulate matter; to producing oxygen. In this sense, Vertical Forests represent one of the solutions to implement urban forestation, a prototype of a new biodiversity architecture, which places not only humans but the relationship between humans and other living species at the center.
To read the full article: https://www.msn.com/it-it/viaggi/notizie/isola-milano-la-rinascita-di-un-quartiere/ar-AA1dVfcp