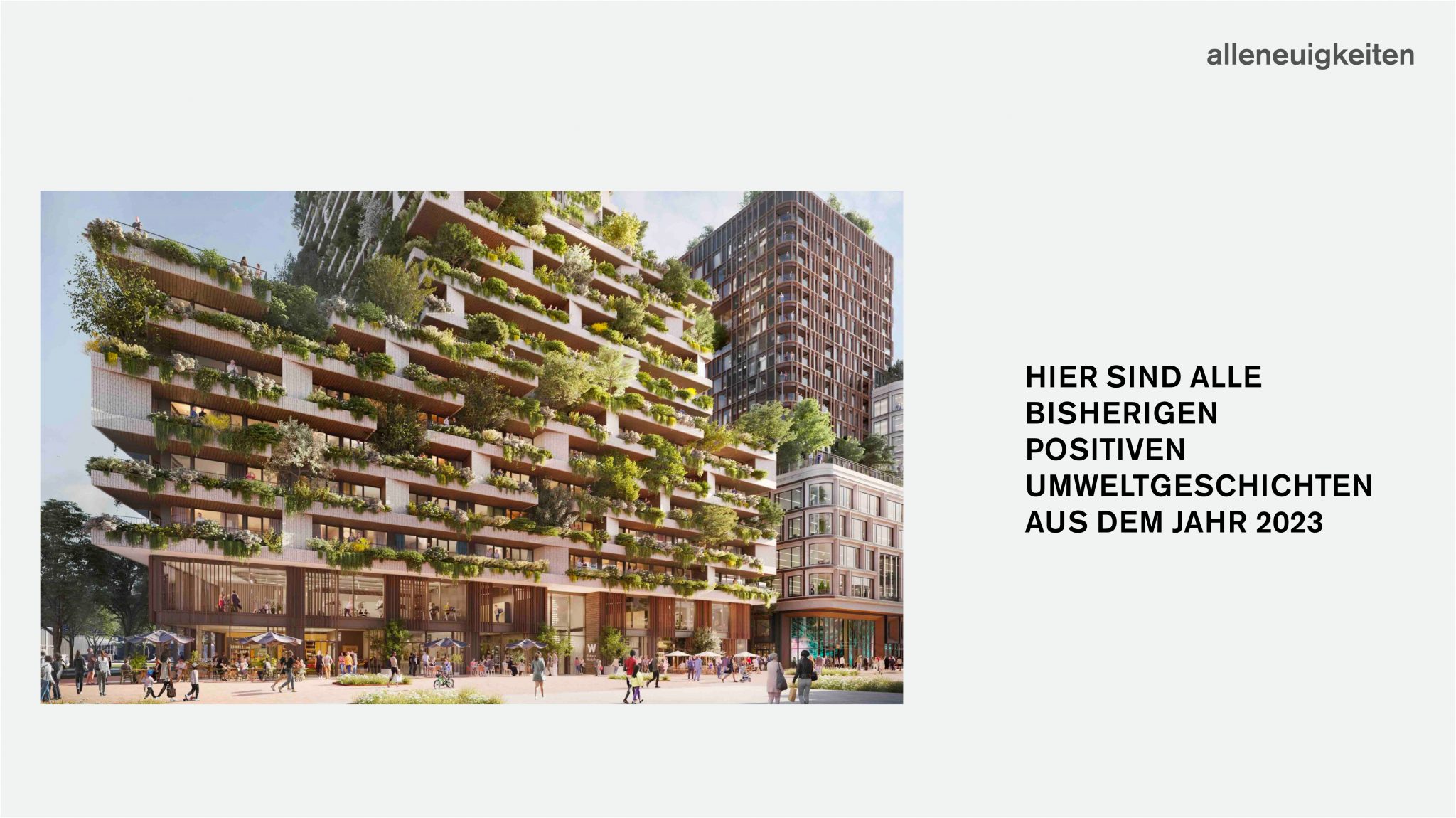 German news site alleneuigkeiten.com publishes an article highlighting the "positive environmental stories" of 2023, listing the Wonderwoods project designed by Stefano Boeri Architetti and MVSA Architects in Utrecht.
Along with policies of reforestation, lowering land consumption and plans to combat climate change, SBA's Wonderwoods Vertical Forest project is cited as a virtuous example of architecture that integrates living nature-specifically, the facades house 280 trees and 9,640 shrubs and flowers, capable of absorbing about 5.4 tons of CO2 annually at full capacity.
The project, currently under construction, saw the planting of the first trees in April 2023, under the supervision of agronomist Laura Gatti and her firm. They are a currant and a four-meter-tall Amelanchier tree, from the Rosaceae family, from Van den Berk nurseries, the first of about 280 trees distributed on the facade, in the hanging gardens and courtyards of Wonderwoods Vertical Forest.
The project thus reveals a complex and multifaceted nature, presenting itself as a genuine novelty in the palimpsest of contemporary European architecture. It is not a simple skyscraper, iconic and indifferent to the context in which it is realized: rather, it is an urban tower, which brings upward the utopia of an unprecedented city-nature cohabitation, respecting and enhancing the characteristics of the neighborhood between Croeselaan and Jaarbeursboulevard.
To read the full article: https://alleneuigkeiten.com/reise/hier-sind-alle-bisherigen-positiven-umweltgeschichten-aus-dem-jahr-2023-738486/