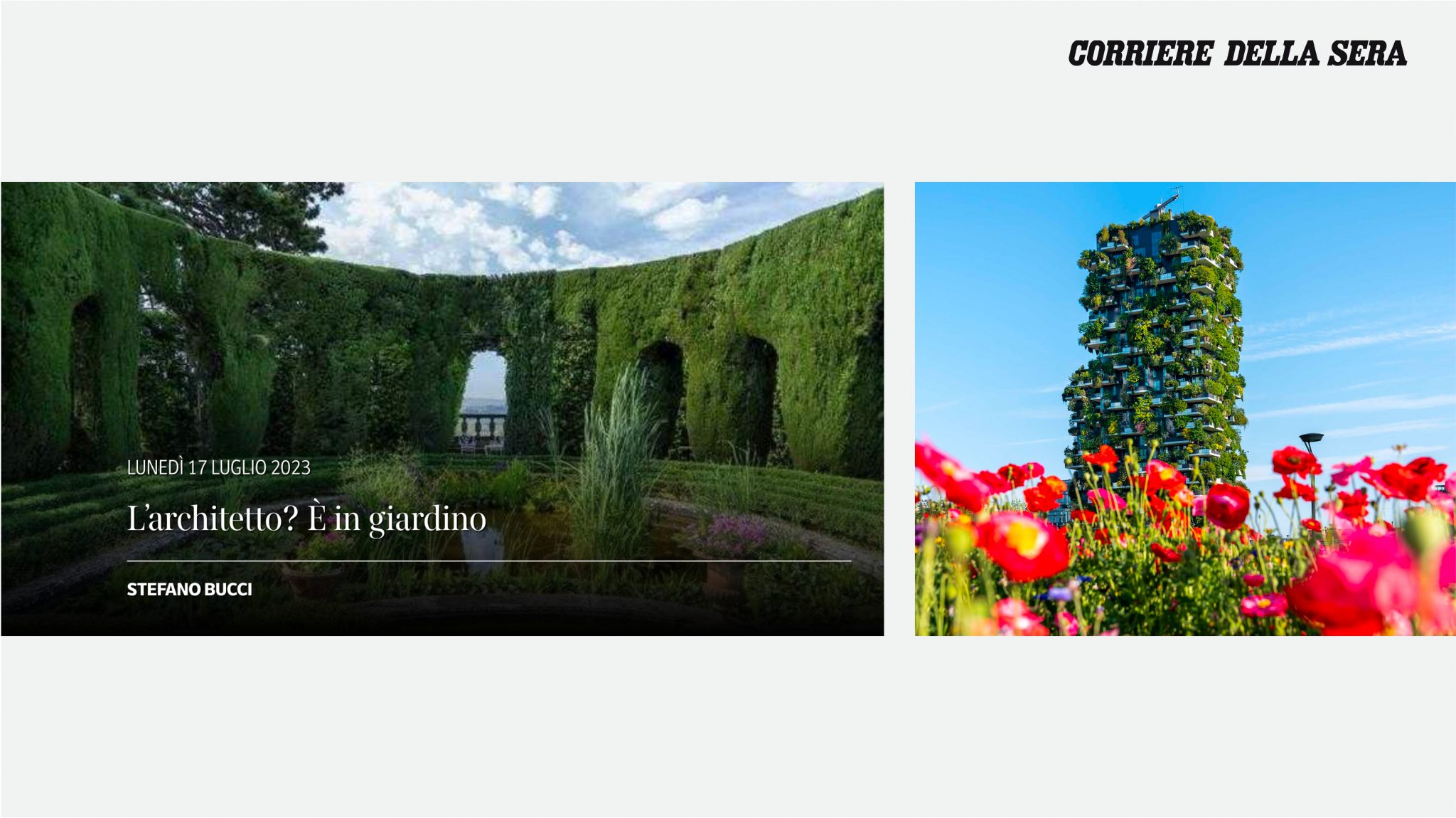 Inside the Corriere della Sera, in the column The Theme of the Day, Stefano Bucci publishes an article focusing on urban greenery, from the "landscapes" of Pietro Porcinai, to the "imaginative" greenery of the Scarzuola designed by Tomaso Buzzi, to the Bosco Verticale by Boeri Studio.
Starting from the quote by Pietro Porcinai (1910-1986) "Our survival is tied to the landscape. Landscape always reflects, in fact, the quality of a social order, and in fact the society that has no respect for terrestrial nature has no respect for human nature either," the article discusses various examples of successful integration between living nature and urban architecture, including the Bosco Verticale as an "ambitious metropolitan reforestation project that through the vertical densification of greenery aims to increase the plant and animal biodiversity of the Lombard capital."
The project, in fact, located in the Porta Nuova district, consists of two towers 80 and 112 m high, housing vegetation equivalent to that of 30,000 square meters of forest and undergrowth, concentrated on 3,000 square meters of urban area. In contrast to "mineral" facades made of glass or stone, the vegetal screen of the Bosco Verticale does not reflect or amplify the sun's rays, but filters them, generating a welcoming indoor microclimate without harmful effects on the environment. At the same time, the green curtain "regulates" humidity, produces oxygen, and absorbs CO2 and particulate matter.
To read the full article: https://www.corriere.it/la-lettura/contenuti-del-giorno/2023/07/16/architetto-giardino-3b0eedc2-2249-11ee-a6cb-edb4a7e89d72.shtml