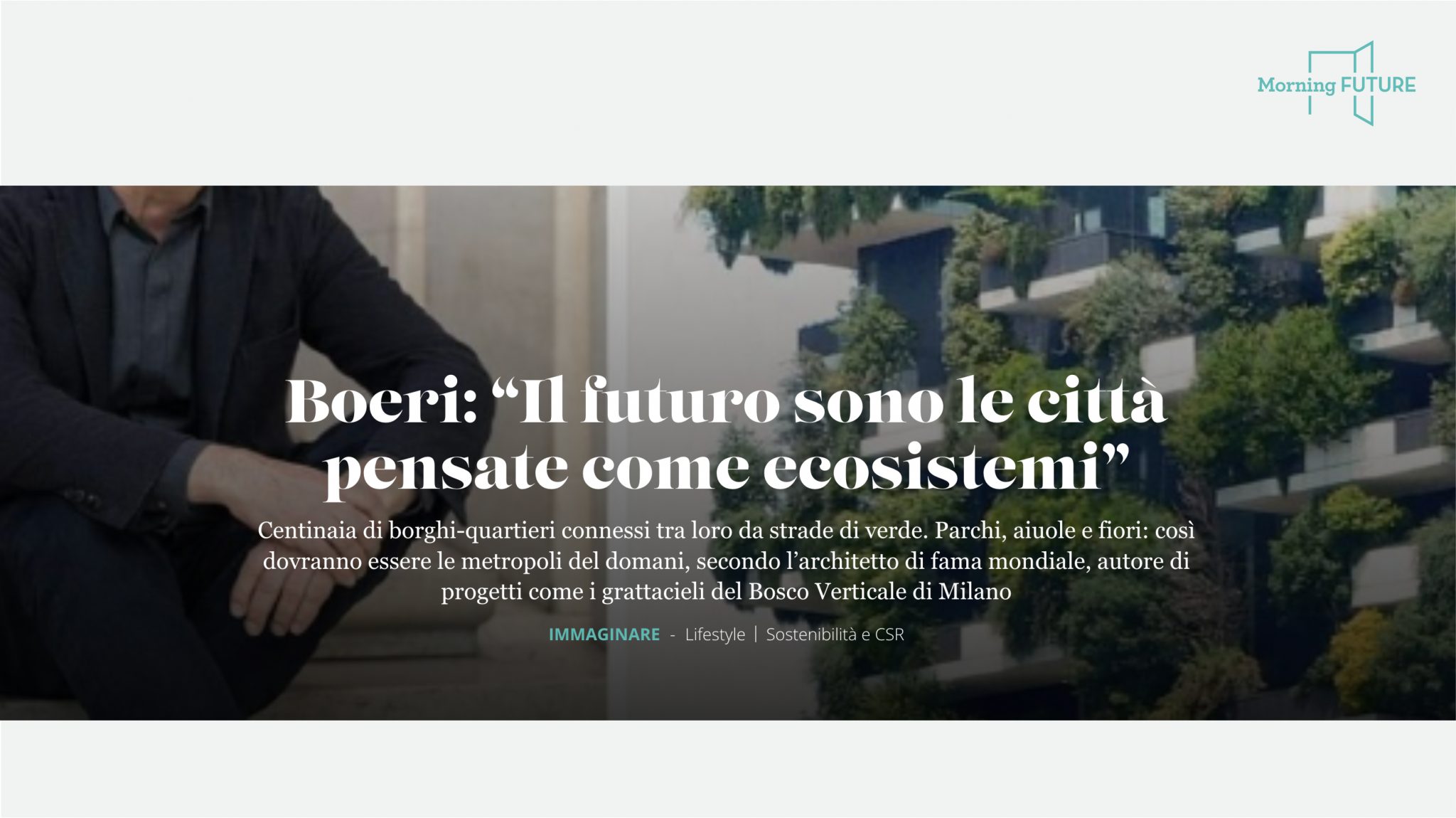 The Morning Future website publishes an interview with Stefano Boeri about the future of cities, innovation and a return to the past in order to look to the future, with a contemporary reinterpretation of some urban planning criteria that recall hamlets and neighborhoods that were once part of the city.
Starting with Milan, imagined as a metropolis-archipelago made up of 220 closely connected boroughs or neighborhoods, the article ranges from environmental to social issues, citing Stefano Boeri Architetti's project for the redevelopment of ALER housing in Monza, which aims to demonstrate that energy self-sufficiency and social inclusion can be the two pillars of a regeneration of social housing everywhere. The project not only aims to improve the quality of life of residents by introducing a system of balconies, green facades and social spaces between the two blocks and in their porches, but thanks to the photovoltaic surfaces on the roofs and the reduction in consumption allowed by the intervention on the facades, it allows the two buildings to constitute an innovative and advanced form of energy community, capable of distributing among the least well-off families the benefits gained from the energy contribution that exceeds the needs of the buildings themselves.
"The challenge lies right here, in maintaining a balance between innovation and generosity. Accompanying the transformations with the development of large socially oriented enterprises and the Third Sector. And with a major operation on the housing market: building modern social and subsidized housing or redeveloping the existing, perhaps recovering the many abandoned and vacant offices. Only by putting all these elements together would Milan become not only a beautiful city, but also a city from which people no longer want to escape." says Stefano Boeri.
To read the full article: https://www.morningfuture.com/it/2023/07/31/boeri-futuro-citta-ecosistemi/
The news was also reported by Ecquologia.