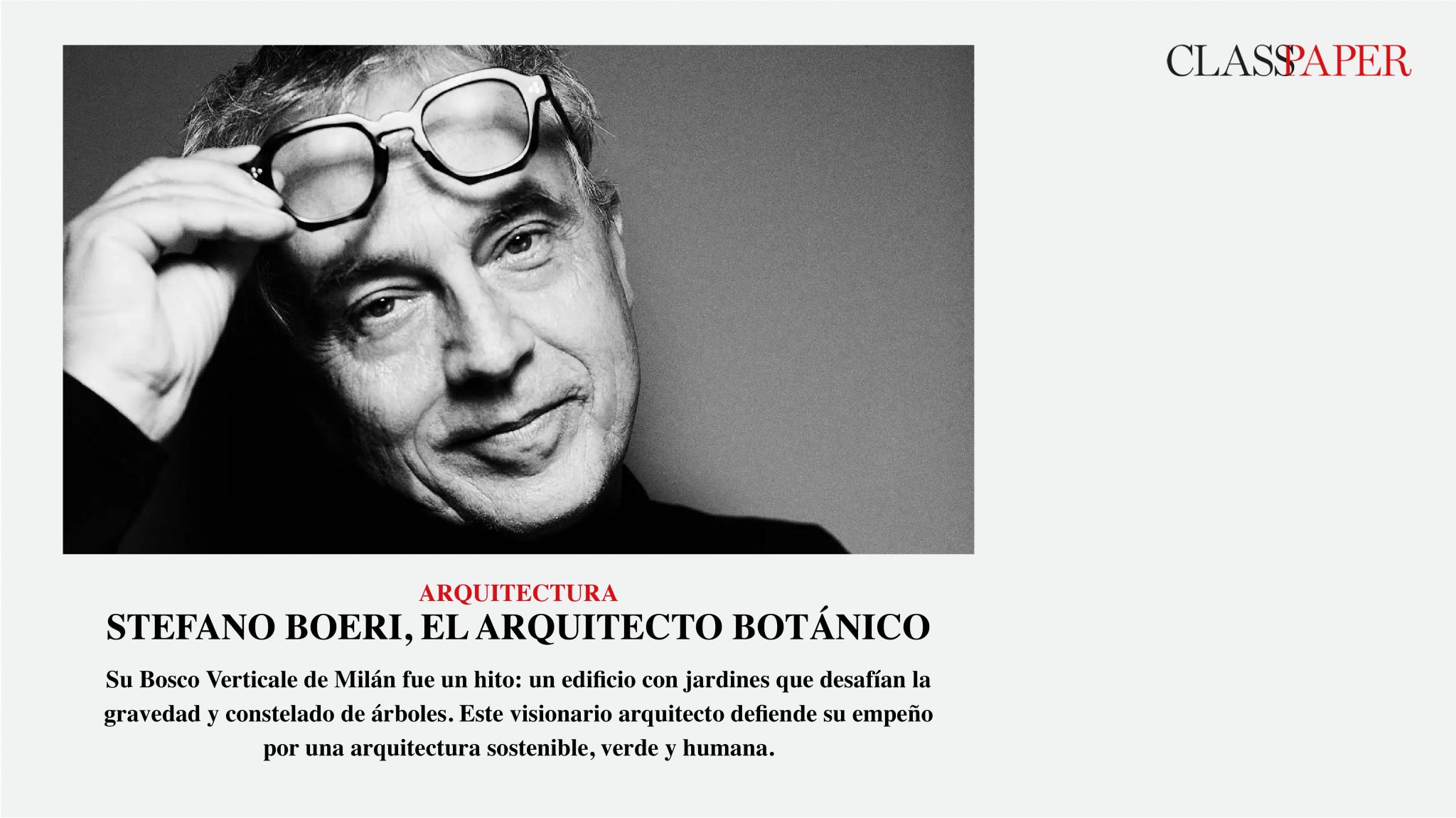 Spanish magazine Classpaper publishes an interview with Stefano Boeri by Kino Verdú, ranging from the inspirations behind Stefano Boeri Architetti's designs to the most iconic projects, such as the Bosco Verticale in Milan.
The article builds on the victory of the Green Obsession design philosophy of the United Nations SDG Action Award among more than 5,000 initiatives submitted from 190 countries, to analyse the most iconic projects aimed at improving the relationship between nature and architecture and developing the principles of urban forestation – such as the Bosco Verticale in Milan, the Trudo Vertical Forest in Eindhoven or Wonderwoods, a project currently under construction in Utrecht.
"Restoring the balance of forces, integrating living nature into buildings and, above all, into cities is a real necessity. Large cities have the opportunity to become part of the solution to climate change and the environmental problems that plague our daily lives, by integrating nature, preserving existing nature and increasing biodiversity. Renewable energy is no longer sufficient, but must be combined with urban reforestation. It is the most effective, economical and inclusive option to give back space to nature, multiply biodiversity and counteract the effects and root causes of climate change," says Stefano Boeri.
To read the full interview: https://classpaper.theobjective.com/interiorismo/stefano-boeri-el-arquitecto-de-los-bosques-verticales-20230802-080037622