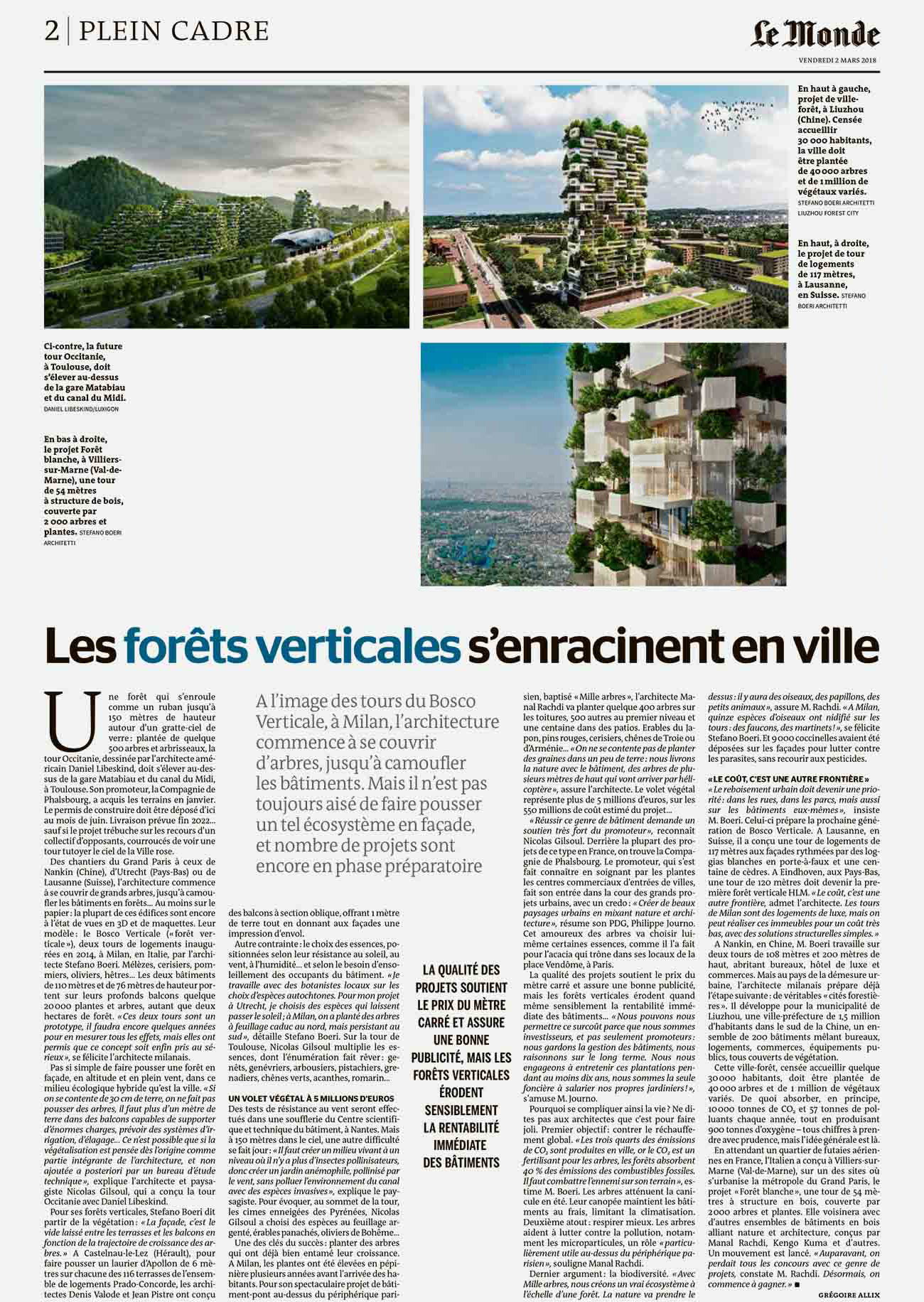 March 15th, 2018
Le Monde dedicates an article to the Vertical Forests designed by Stefano Boeri Architetti, exploring the architectural solution that goes from aesthetical, to housing and environmental quality.
"From the Vertical Forest in Milan, architecture starts to get covered by vegetation, almost blending in buildings. But it is not that easy to grow such an ecosystem in a facade, so many projects are in a preparation phase."
That's how the French newspaper reports about this young tendency which starts in Milan and it get diffused. Projects as the one signed by Daniel Libeskind, that recently designed the Tour Occitanie for the city of Toulouse, or the other buildings designed by Stefano Boeri Architetti such as Nanjing Vertical Forest, the Tower of Cedars in Lausanne or Wonderwoods in Utrecht.
An architectural typology that meets climate change and air pollution issues, which, according to Stefano Boeri "have to be tackled from the inside" bringing nature inside the urban fabric. A mission that requests a scientific effort that goes from the facades study to the selection of the plants, which are chosen on climatic conditions, sun orientation, wind exposure and humidity.