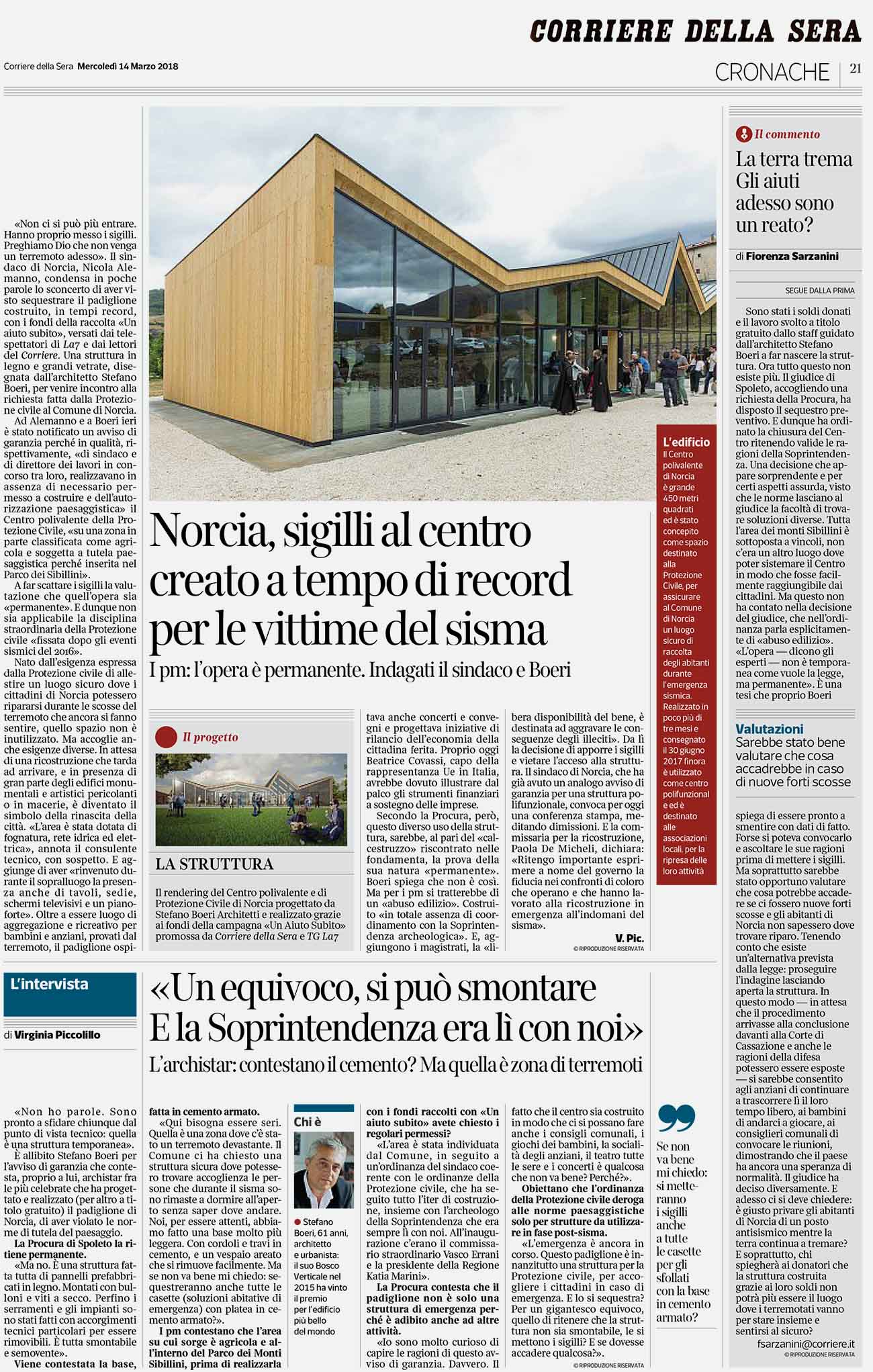 March 14th, 2018
Norcia Multipurpose and Civil Protection center, realized in record time on a project donated by Stefano Boeri Architetti and realized with the funds from Un aiuto subito – paid by the public of La7 and by the readers of Corriere – during the centre Italy 2016 earthquake, it has been confiscated.
So the architect Stefano Boeri explains the project and declares himself speechless.
I am ready to challenge whoever from a technical point of view: it is a temporary structure.
It is a structure built of prefabricated wooden panels, fixed with bolts and screws, that can be easily dismantled.
We have to be serious. That one is a zone that suffered a devastating earthquake. The Municipality asked us a safe structure where people without a roof could had stayed after the tragedy.
We carefully designed a light basement, with concrete beams and a foundations system easily removable. But if it is not ok i ask myself: will they sequester all the little houses, built in a housing emergency state, with a concrete base?
The area was pinpointed by the Municipality after a request of the Mayor coherent with the ordinances of the Civil Protection, that followed all the construction process together with the archeological authorities that were always with us. During the inauguration there were the special commissioner Vasco Errani and the President of the Region Katia Marini.