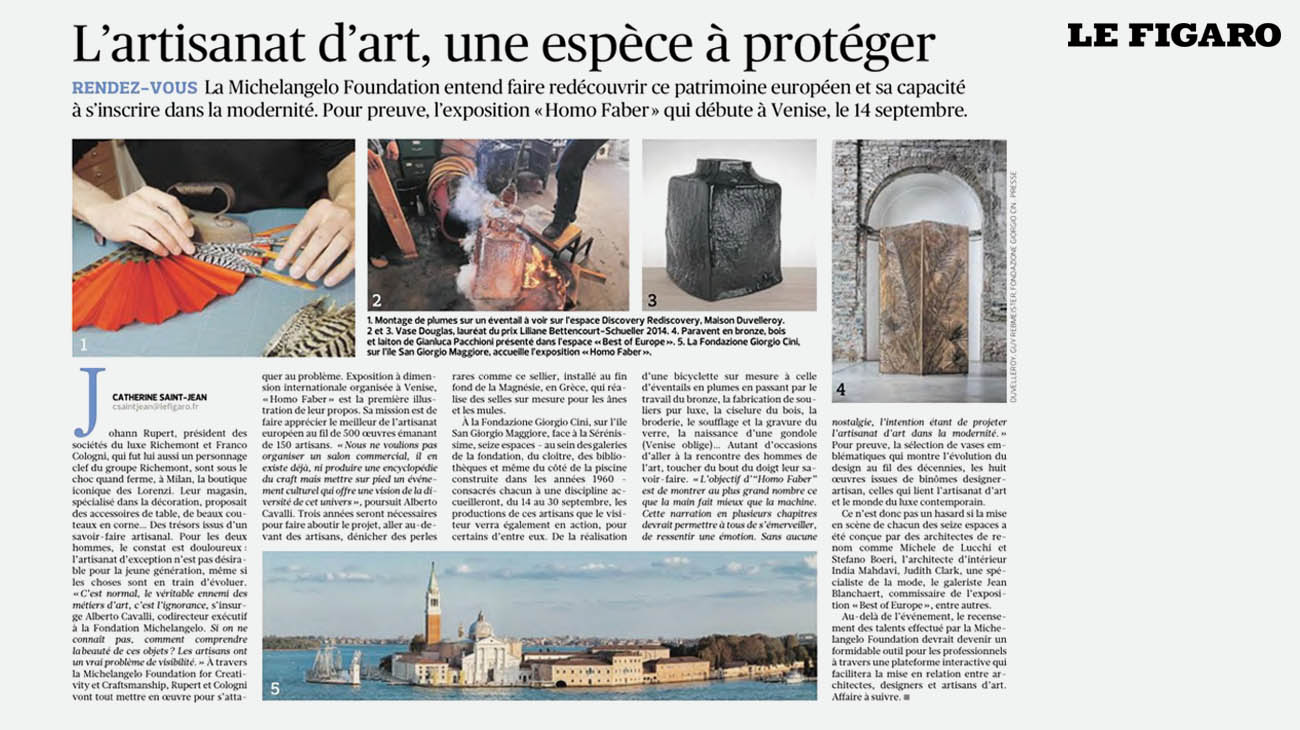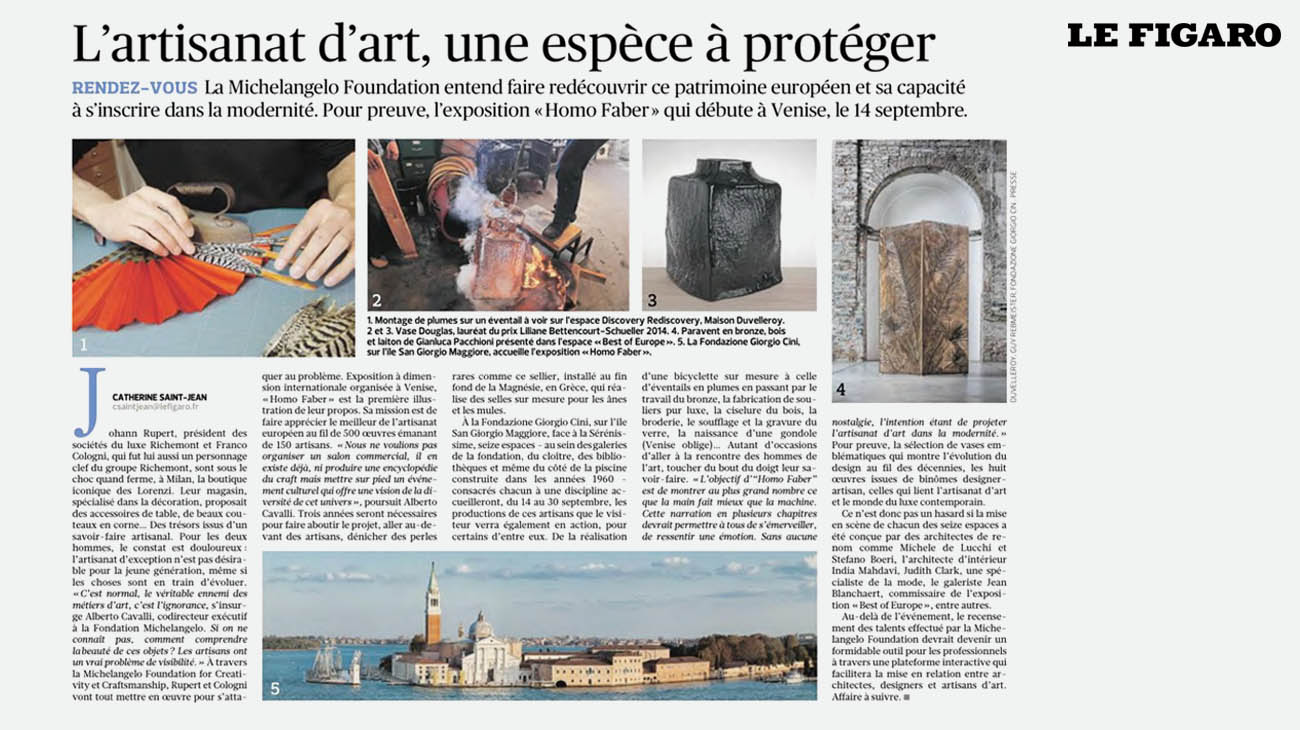 "We don't want to organize a commercial show, it already exists, and not even to produce an encyclopedia of craftsmanship, but rather create a cultural event that offers a vision of the diversity of this universe", tells Homo Faber art director Alberto Cavalli to Le Figaro.
An international event that promote European craftsmanhsip showing 500 works produced by 150 artisans, or unaware artists, showcased in the spaces designed by Stefano Boeri Architetti, Michele de Lucchi, India Mahdavi, Judith Clark.
The initiative promoted by Michelangelo Foundation doesn't propose a nostalgic vision of the craft dimension, but it rather aims to ensure its integration in the modernity.
Stefano Boeri Architetti set up, Europe River, proposes a big table-river that collects the best of European artists' creativity and technology in its bights.