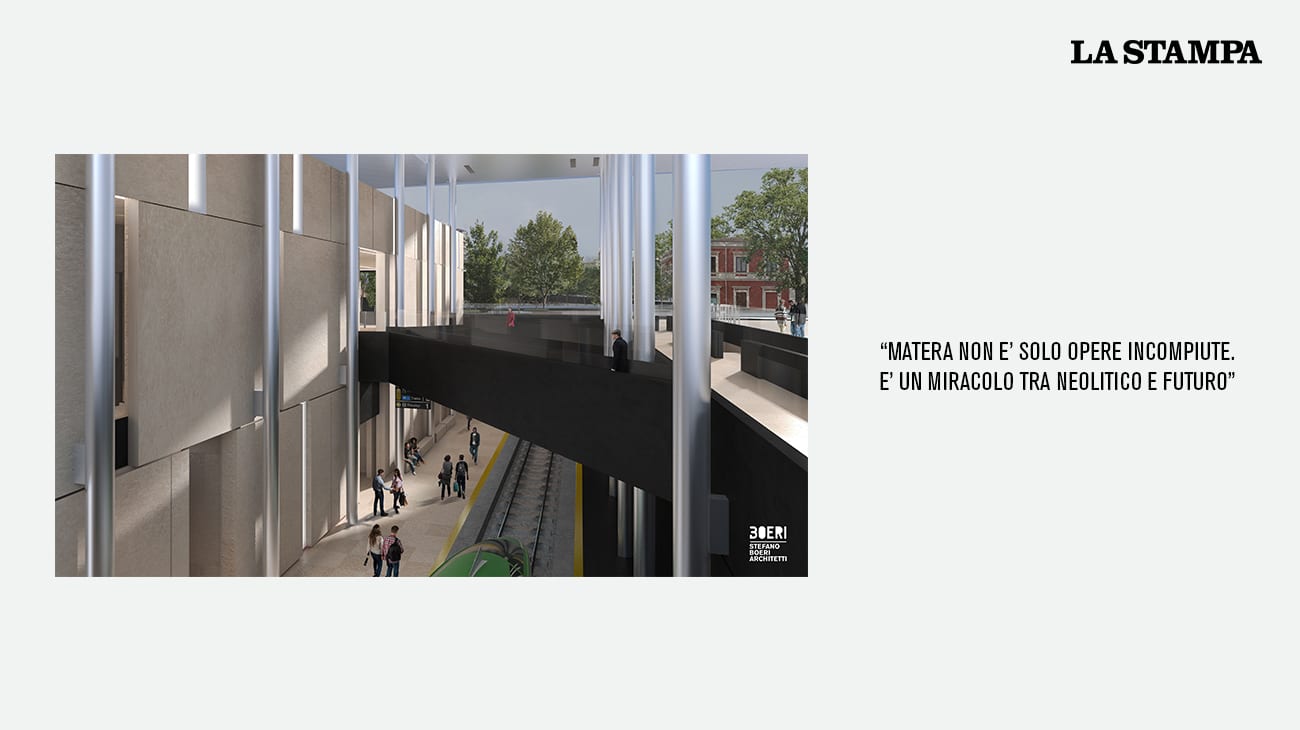 On today's edition of La Stampa an interview by Emanuela Minucci to Stefano Boeri on the project of Matera FAL Central Station of which the first phase will be concluded soon for the inauguration of Matera european capital of culture.
«The station is a hypogeum construction, the Ferrovie Appulo Lucane trains pass six meters under the street level. And it came spontaneous to open a structural dialogue between the 12 m high platform roof and those subterranean rails».
Is it somehow a quote?
«Yes, of the magic that you can breathe getting lost in the ultramodern neolithic of the Sassi. Between lights and shadows, rises and arduous steps composing that microcosm of caves: a landscape which is changing thousand times a day, together with the light».
For the online article: https://www.lastampa.it/2019/01/11/stefano-boeri-matera-non-solo-opere-incompiute-un-miracolo-tra-neolitico-e-futuro