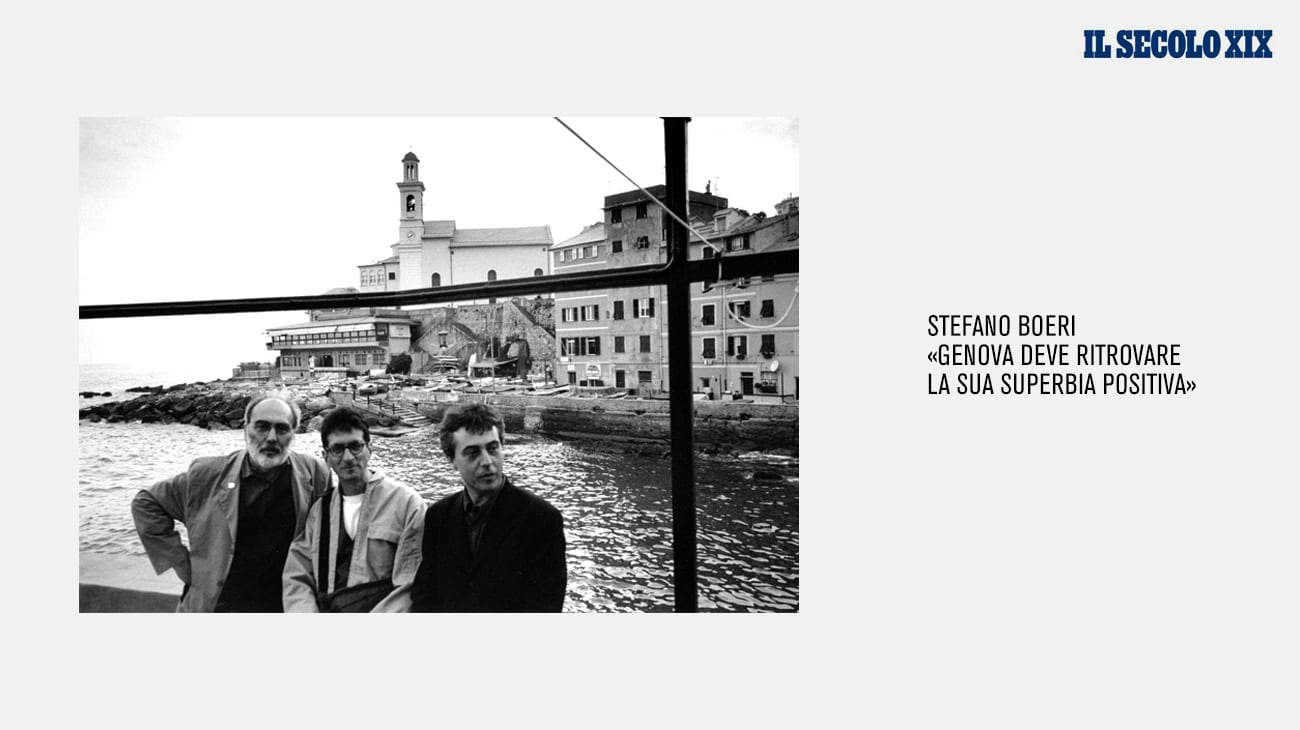 On Il Secolo XIX an interview by Andrea Plebe to Stefano Boeri on Genoa and Liguria, lands where Boeri's roots were based and where the Architect has developed his first teaching experiences.
From his grandfather pharmacist from Badalucco to the honorary citizenship recognized by the same small center, from the ten years of teaching thanks to Giancarlo De Carlo who convinced him telling that the city itself was a school, to all the design experiences on the harbour together with Rem Koolhaas, Manuel de Solà-Morales, Marcel Smets, Bernardo Secchi and Paola Viganò.
«Moving around Genoa means learning architecture, learning shipbuilding, is a city full of incredible engineering solutions, full of unexpected landscapes. De Carlo helped me to madly fall in love with a city with which i am still madly in love».
For the full article: http://www.ilsecoloxix.it/p/cultura/2019/01/19/ADLPy5sD-positiva_ritrovare_superbia.shtml