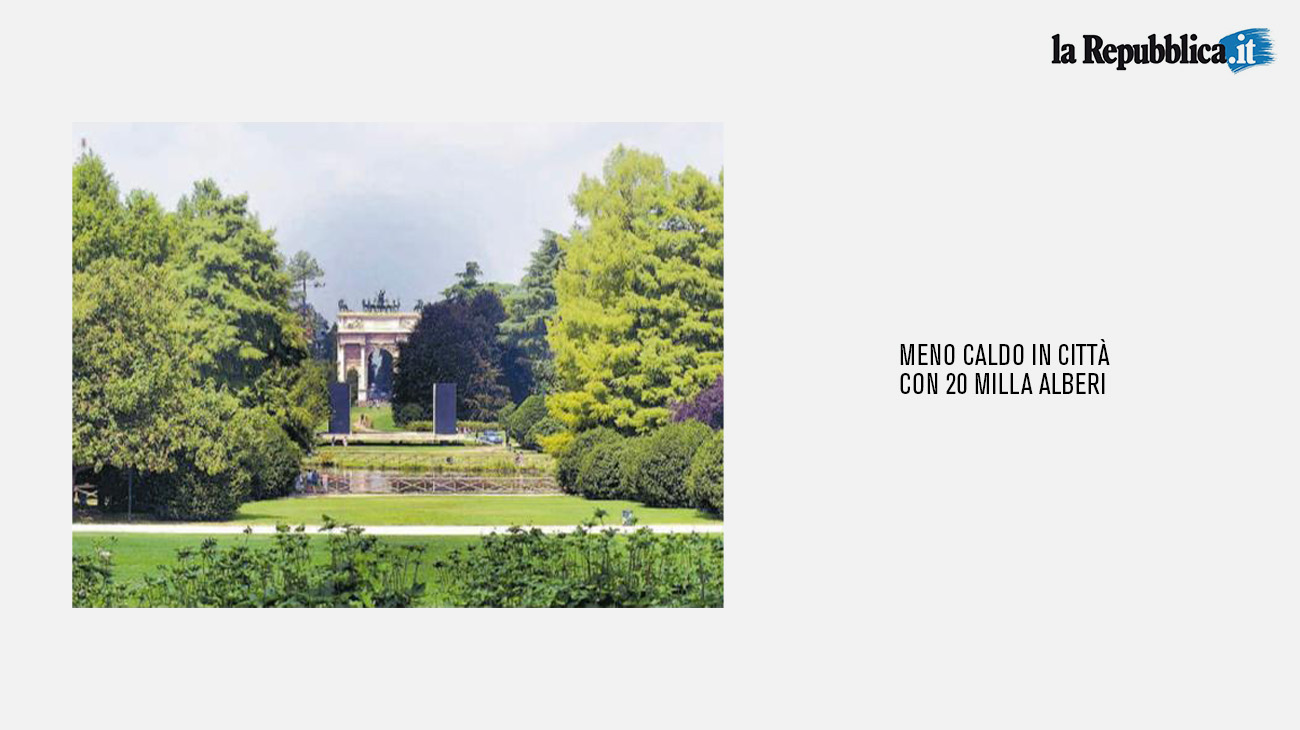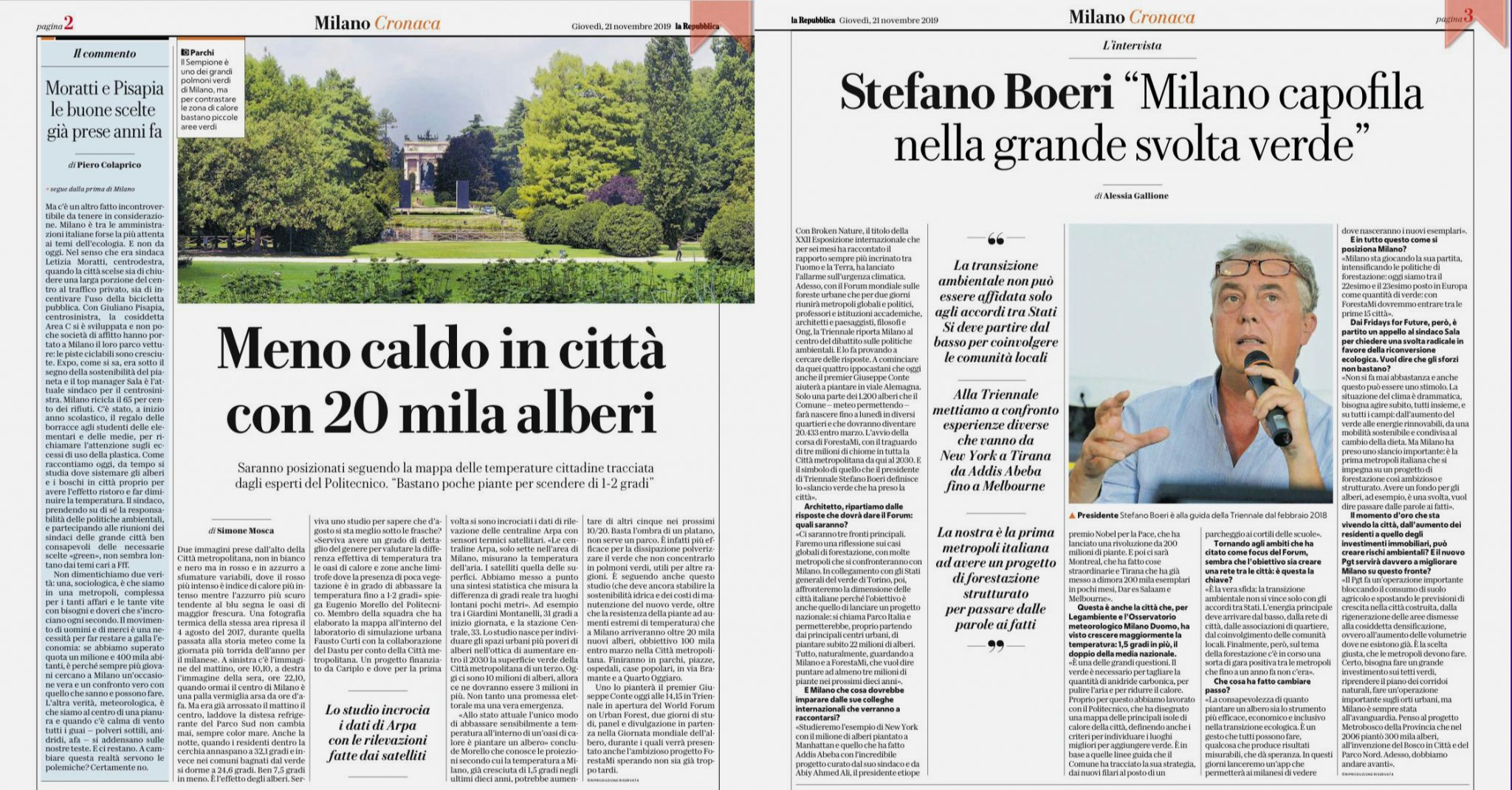 On Repubblica an article on the importance of Urban Forestry and an interview with Stefano Boeri in relation to the themes of the World Forum on Urban Forests 2019 and the ForestaMi project, which shows Milan as a metropolis leader of a great green turning point.
A dense agenda shows how different events follow each other: following the temperature maps drawn up by the Politecnico di Milano, strategic plantings are carried out in the city to reduce the "heat bubble" effect that characterizes urban realities; at the Triennale di Milano there are two days of international studies, panels and dissemination with the World Forum on Urban Forests, during which the ForestaMi project is also presented.
The importance of involving local communities – and not only relying on agreements between States – is presented as a contemporary need to support the reflections on global and local Urban Forestry opportunities, for which Milan plays an important game: welcome the ForestaMi project to enter the first fifteen European cities in terms of quantity of greenery. A structured and tangible project, necessary to move from words to deeds.
To read the complete article, consult the La Repubblica newspaper of November 21, 2019.