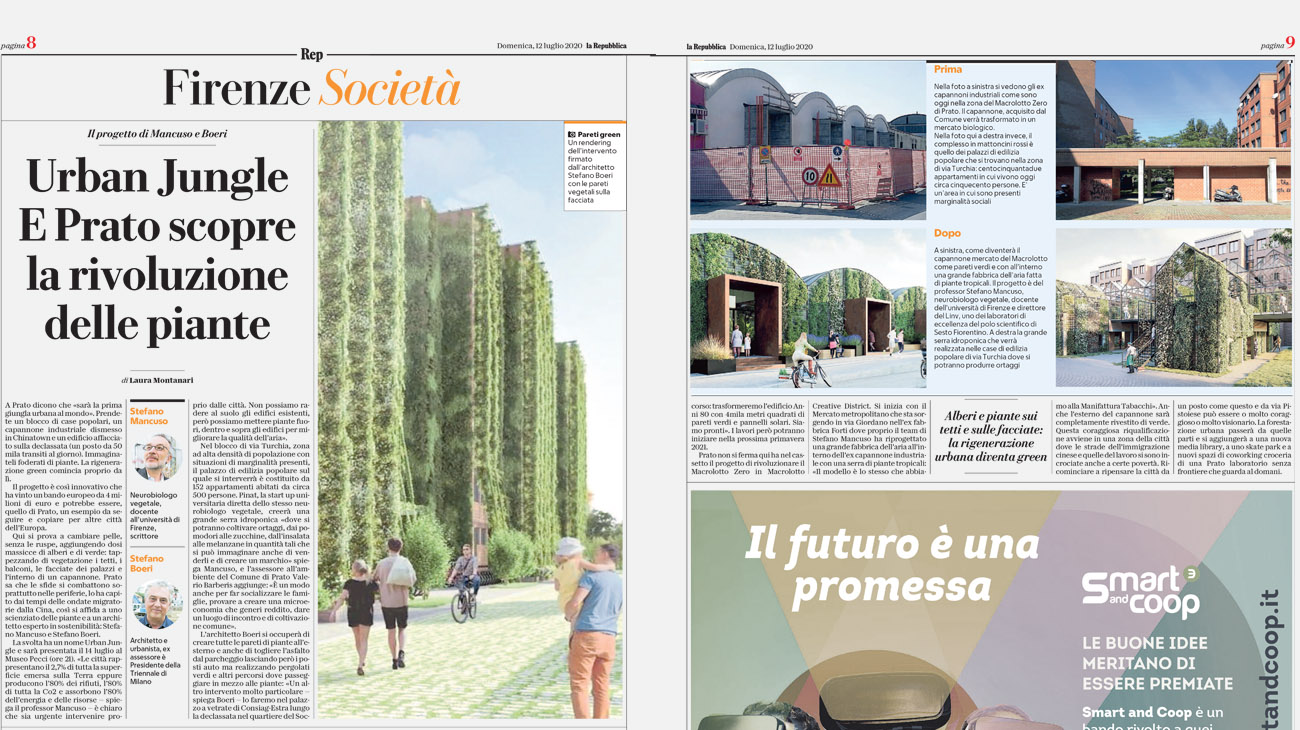 On the Florentine edition of the Republic, Society section, an article presenting the Prato Urban Jungle project, a participatory intervention that brings forward a new conception of the open spaces and green areas of the city, where nature is an active tool for safeguarding health of citizens.
The city of Prato is thus at the center of innovation and the environment, establishing a new balance in the relationship between the built space and the living nature through processes of re-naturalization of the urban territory: the "jungle" becomes a real and proper green colonization of collective spaces, becoming an integral part of daily life.
The intervention – divided into 3 pilot areas and carried out by the Municipality of Prato with European funds of UIA Urban Innovative Actions – sees the participation of Stefano Boeri Architetti in the redevelopment of the Consiag – Estra headquarters, a classic office building, and the regeneration of the Prato public building residences in via Turkey; and the presence of other interventions designed by Stefano Mancuso, plant neurobiologist, professor at the University of Florence.
To read the entire article, consult the link:
https://rep.repubblica.it/pwa/locali/2020/07/12/news/urban_jungle_prato_scopre_la_rivoluzione_delle_piante-261686324/