la repubblica
from stefano boeri's proposal, the institutions of parco sempione together in a network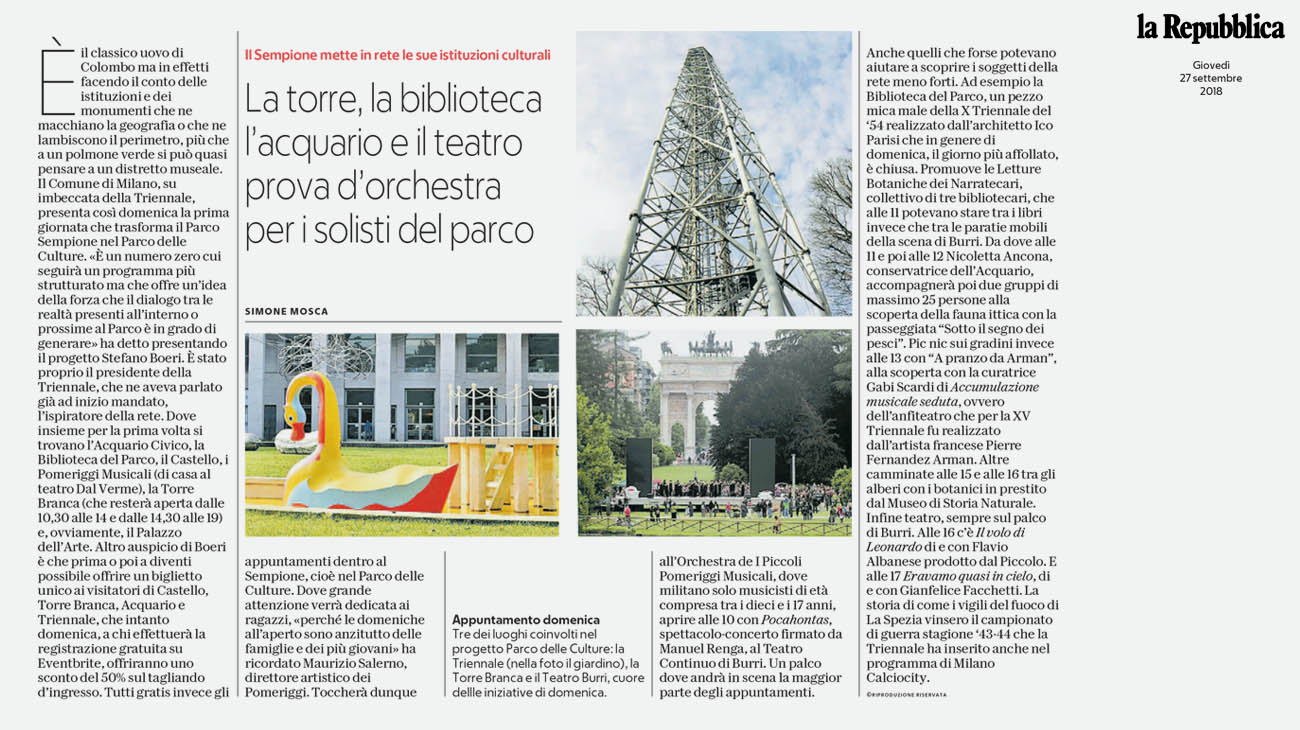 "It is a number zero which will be followed by a more structured program that offers an idea of ​​the strength of the dialogue that the realities near the Park are able to generate" said Stefano Boeri presenting the project, proposed at the beginning of the mandate as President of La Triennale.
Together for the first time the Acquario Civico, Biblioteca del Parco, Castello, i Pomeriggi Musicali (Dal Verme theater), Torre Branca (which will be open from 10.30 to 14 and from 2.30 pm at 7 pm) and palazzo dell'Arte.
Another goal of Boeri is to offer a unique ticket to the visitors of Castello, Torre, Acquario and Triennale, which Sunday, who will register for free on Eventbrite, will offer a 50% discount on the entry ticket.
All free events in Sempione, that is in the Park of Culture. Where great attention will be dedicated to young people.
Attached the article on La Repubblica of September 27th, 2018.