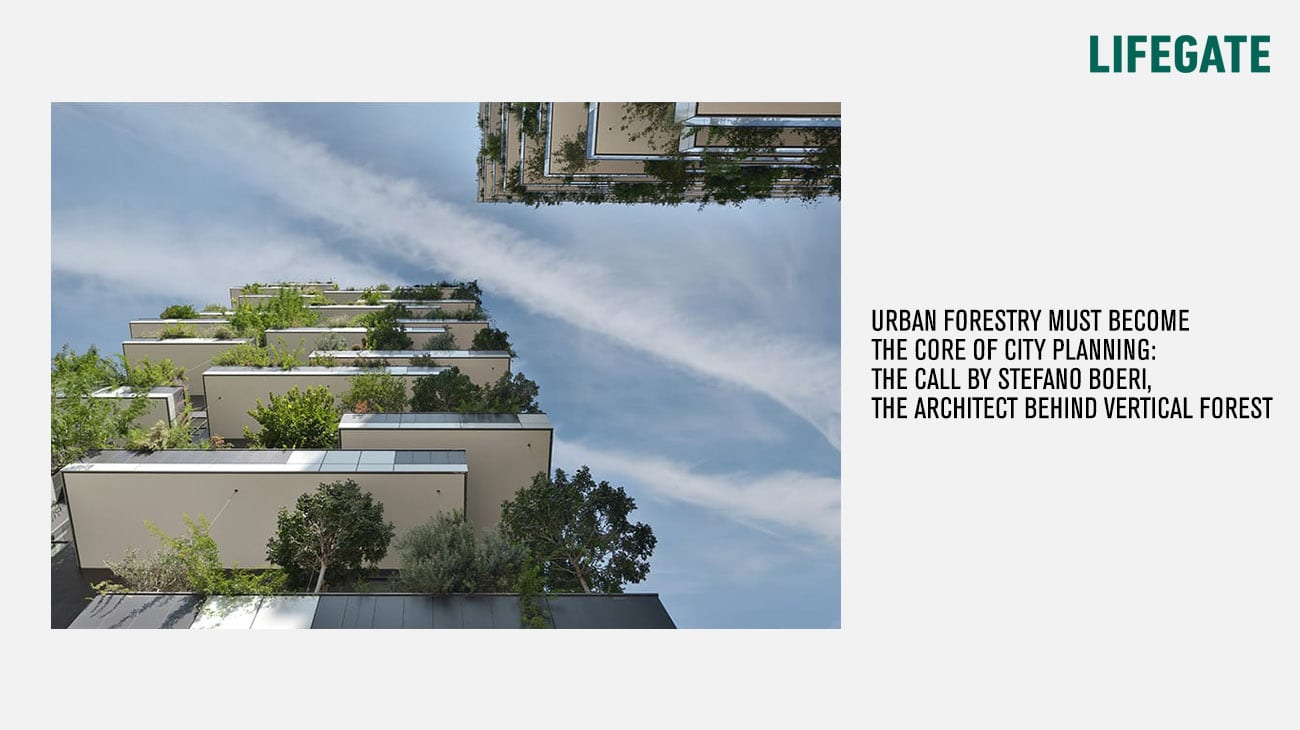 While the opening of the World Forum on Urban Forests in Mantova is approaching, Lifegate draws the attention of its readers to  Stefano Boeri Architetti's international call, launched one year prior to the event, in order to encourage urban forestry. The Milan-based architecture studio is making a big impact on the status quo of building by encouraging the systematic presence of plants in the urban environment. After showing a strong commitment towards sustainable architecture through projects such as the Vertical Forest in Milan, a skyscraper covered in plants that has become a model for ecological residential building, Boeri now wants to engage all planners, architects and designers to integrate green spaces in their projects.
Among the main benefits of introducing the trees into the built environment Lifegate focuses on their extraordinary ability of absorbing CO2 and protecting the environment from dust particles causing over 7 millions deaths globally, according to the  World Health Organisation (WHO). 
"More forests and green spaces in our cities are essential. Around two thirds of people on the planet are expected to live in cities by 2030, as estimated by research conducted by the UN. Even though urban areas cover only two per cent of the world's landmass, they account for more than 70 per cent of global greenhouse gas emissions, as highlighted by C40, a network connecting dozens of cities around the world to address climate change. In light of these facts, new ways of imagining urban landscapes must be adopted, soon" – reports Federica Garofalo the essence of the Call for Urban Forestry.
Original article: https://www.lifegate.com/people/lifestyle/urban-forestry-call-stefano-boeri