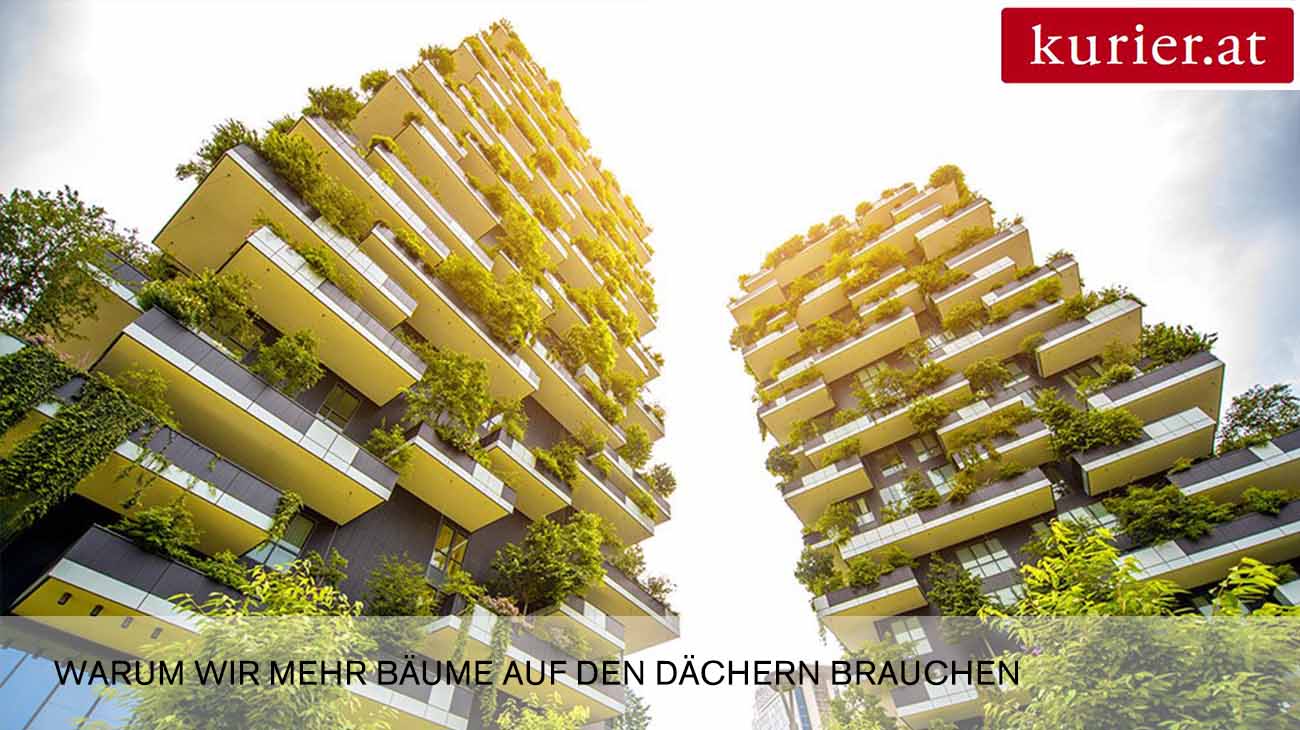 February 6th, 2018
In an article of Kurier.at, the nature expert Conrad Amber features some visionary projects of green roofs, sustainable buildings and reflects on how to bring nature back to our cities in the future.
Lately, covering buildings with plants is becoming an important trend in architecture and urban planning. Vertical Forest designed by Boeri Studio is highlighted as a project for Urban Forestry, contributing to the regeneration of the environment and urban biodiversity. The green building houses 800 trees, 4,500 shrubs and 15,000 plants from a wide range of shrubs and floral plants distributed according to the sun exposure of the facade, showing that it is technically possible to integrate natural elements in urban environment.
The successful concept of Vertical Forest is going to be replicated in many other parts of the world, especially in China. With the plans of Forest City in China, Stefano Boeri Architetti continues its researches for a new generation of architecture and urban environment that faces climate change through multiplying the presence of forests and trees in our cities.
https://kurier.at/leben/conrad-amber-warum-wir-mehr-baeume-auf-den-daechern-brauchen/309.352.798