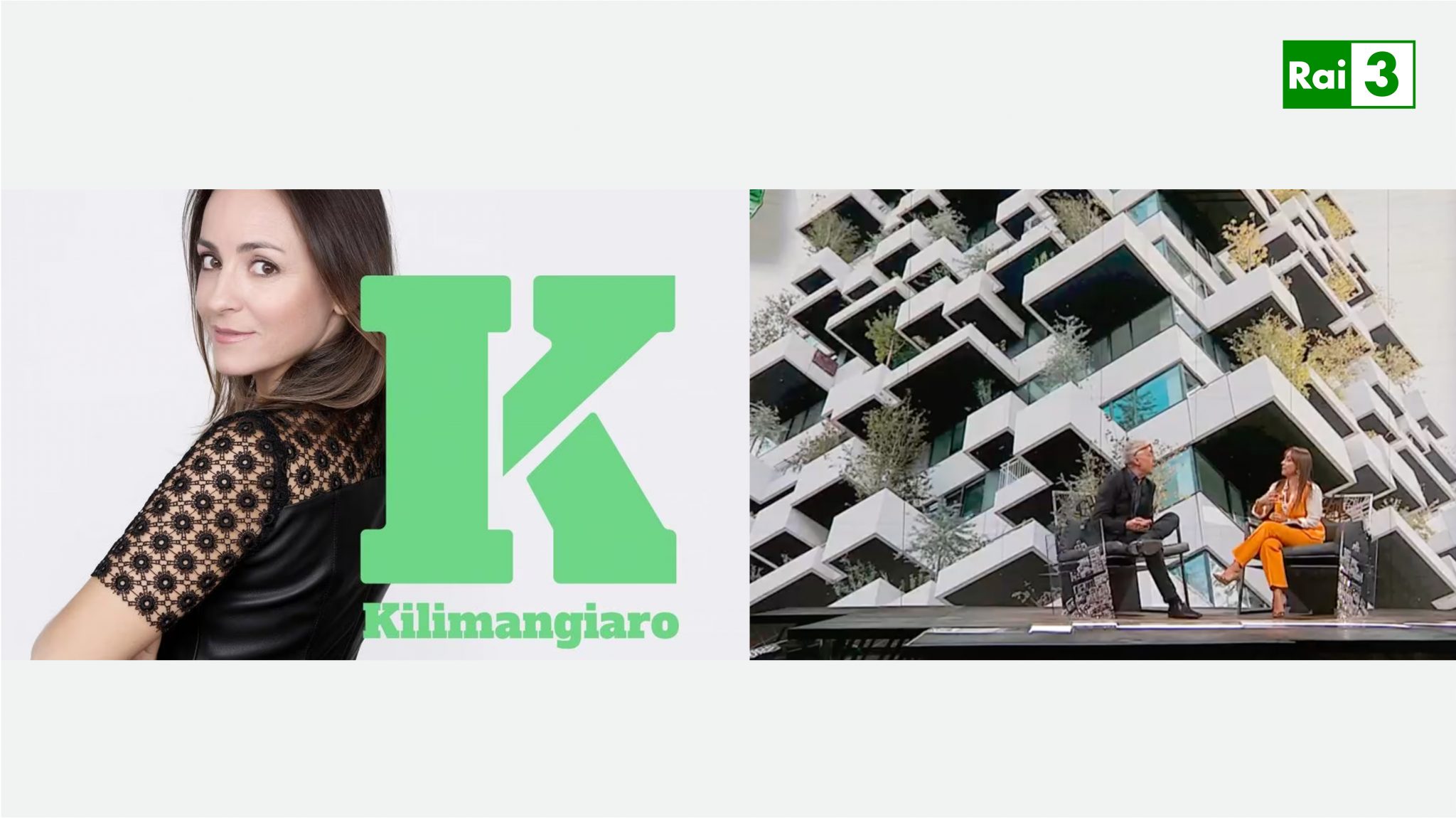 On Sunday, July 2nd, as part of Rai 3's program Kilimangiaro, hosted by Camila Raznovich, Stefano Boeri is interviewed about his vision of the city of the future and the role of architecture in the urban landscape, starting with a reflection from three exemplary buildings – Frank Lloyd Wright's Waterfall House, BBPR's Torre Velasca and Renzo Piano and Richard Rogers' Centre Pompidou.
Program of travel, environment and cultural insight, Kilimangiaro presents six appointments with documentaries, interviews and films focused from Polynesia to Patagonia, from the Caribbean to the Sahara Desert, on the discovery of nature, with special attention reserved for climatic and environmental emergencies.
In this context, Stefano Boeri focuses on a new way of thinking about architecture in relation to living nature, both from an architectural point of view – citing projects developed by Stefano Boeri Architetti studio, such as Trudo Vertical Forest in Eindhoven, or the Redevelopment of the two ALER buildings in Monza, as an intervention on the built environment – and an urban one.
"I believe that cities should become archipelagos, where the sea is replaced by green – by rows of trees, by forests, by parks – and where each neighborhood is not oversized. It has to be a space where everyone benefits from the services essential to life with the possibility to move around, to be part of one big urban world." declares Stefano Boeri.
Per vedere la puntata completa: https://www.raiplay.it/video/2023/07/Kilimangiaro-Estate—Il-viaggio-che-verra—Puntata-del-02072023-019ad0d5-99dd-45fd-8af9-f28c4a2ec730.html