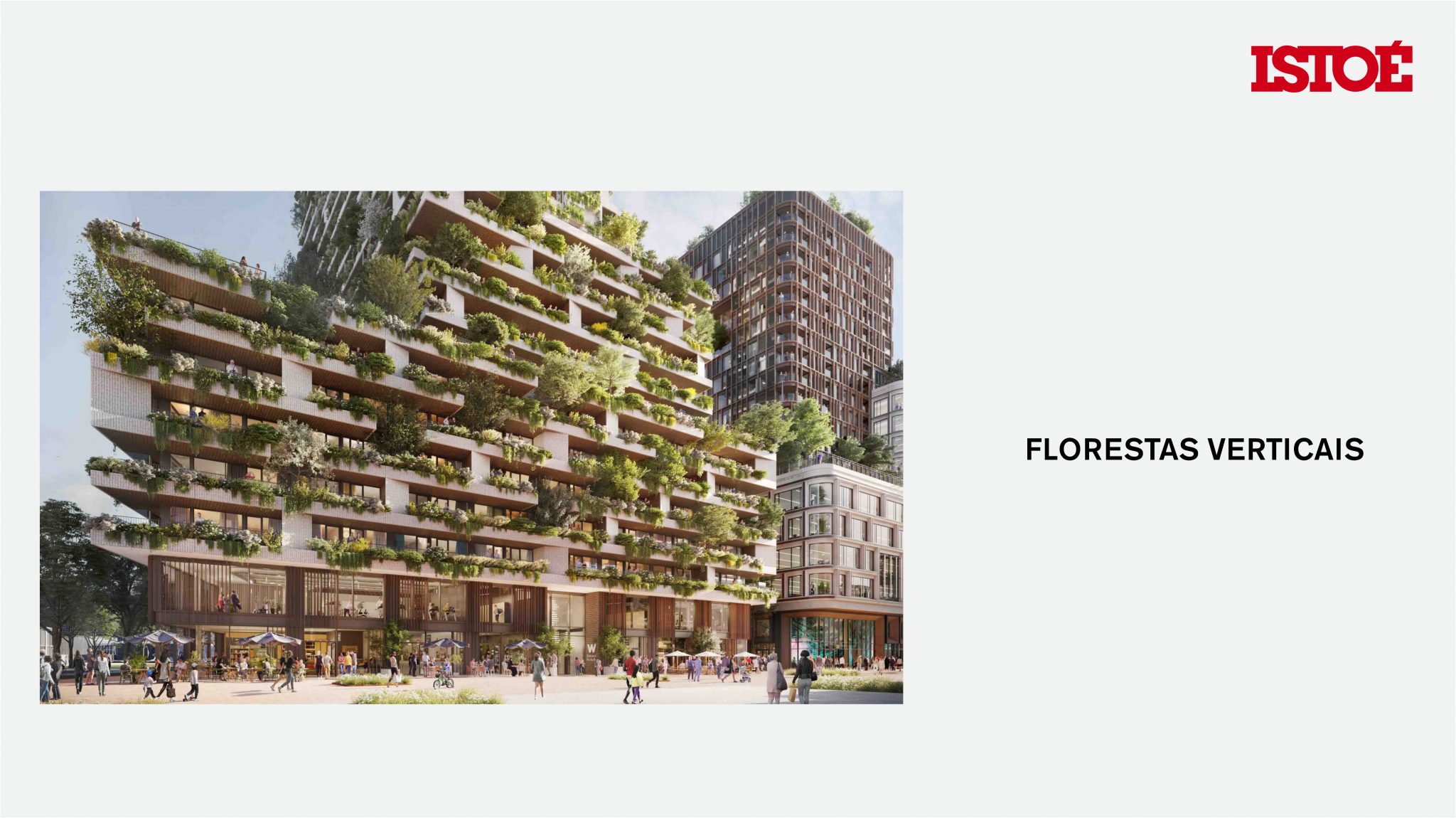 Inside the Brazilian site Istoé, an article by Ana Mosquera titled Florestas verticais, considers the new approach in contemporary architecture of integrating living nature into façade design, which is increasingly present in the urban landscape, citing as virtuous examples the Bosco Verticale in Milan by Boeri Studio and Wonderwoods in Utrecht, the latest construction site by Stefano Boeri Architetti.
Starting with local examples, the article focuses on the benefits of including trees and plants in architectural design, from shading apartments to absorbing particulate matter and carbon dioxide to creating a beneficial microclimate for users.
The Bosco Verticale, completed in 2014 in the Porta Nuova area, is cited as the first successful example of this type of architecture.The Bosco Verticale consists of two towers, 80 and 112 m high, housing a total of 800 trees (480 first- and second-size trees, 300 smaller ones) 15,000 perennials and/or ground cover plants and 5,000 shrubs.
The article also considers new interpretations of the typology, from the example in social housing in Eindhoven, to Wonderwoods, currently under construction, which will house on its facades about 10,000 plants of 30 different species, equivalent to the vegetation of one hectare of forest-a true urban ecosystem, capable of producing about 41 tons of oxygen each year.
To read the full article: https://istoe.com.br/florestas-verticais/