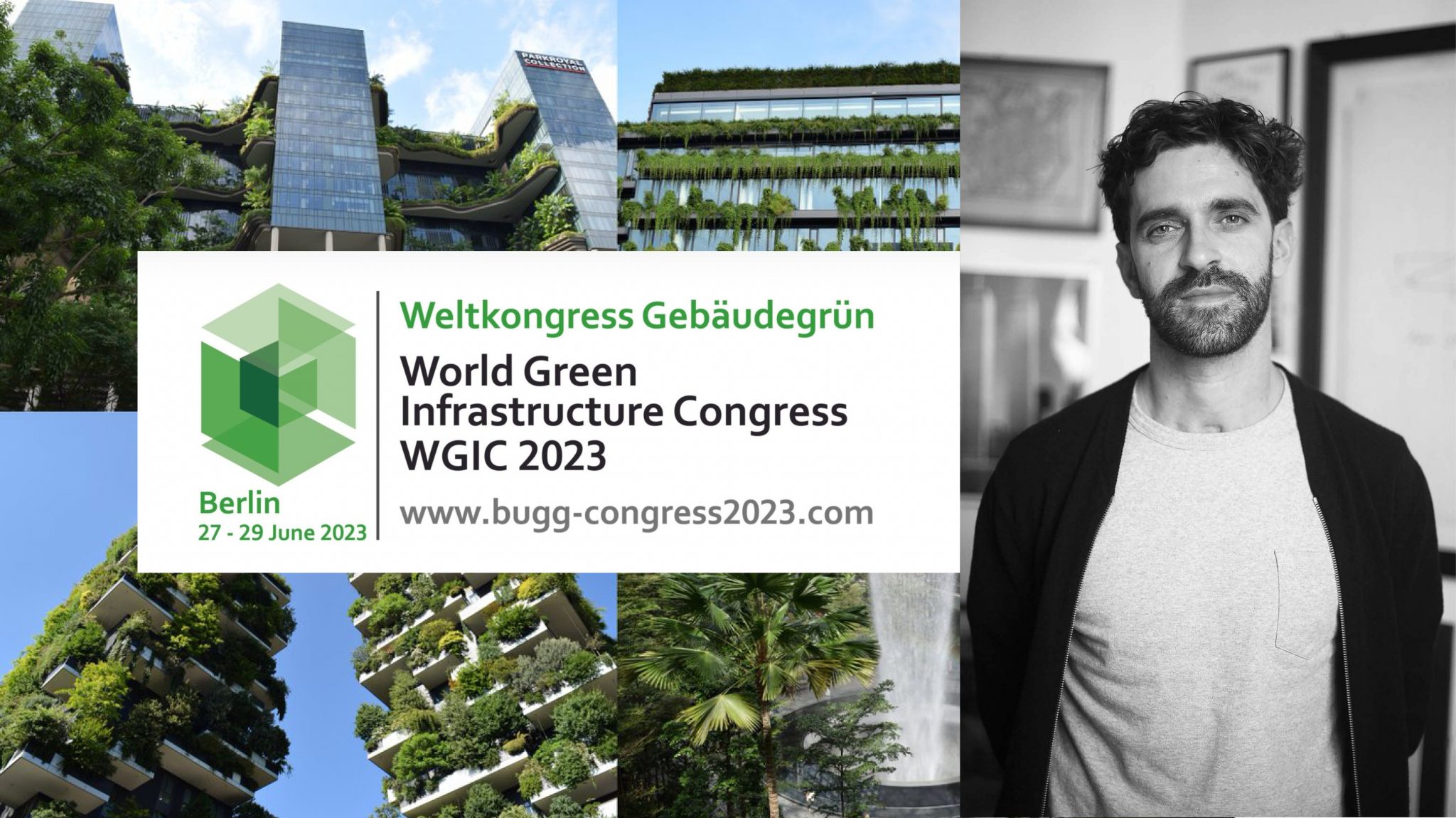 The seventh edition of the World Green Infrastructure Congress (WGIC), an international sustainable architecture event involving more than 40 countries, is being held in Berlin from 27 to 29 June, and Paolo Russo, Project Leader of Stefano Boeri Architetti, is taking part in it.
The event, organised by the Federal Association of Green Buildings (BuGG) with the support of international and national partners such as the World Green Infrastructure Network (WGIN) and the European Federation of Green Roof & Wall Associations (EFB), includes presentations by more than 100 speakers from 29 countries on various topics related to green infrastructure at a global level during the first and second days, while the third day offers the opportunity to participate in field trips in the city of Berlin to combine theory and practice of green architecture.
On Tuesday 27 June, Paolo Russo gives a presentation on the green projects of Stefano Boeri Architetti's studio, from the Bosco Verticale in Milan, the first prototype of a new paradigm of architecture that integrates living nature as a basic design element, to Trudo Vertical Forest, an interpretation of the typology dedicated to social housing in Eindhoven, and Wonderwoods, the latest example of a vertical forest in Utrecht, currently under construction.
For more information and to register for the event online: https://bugg-congress2023.com/