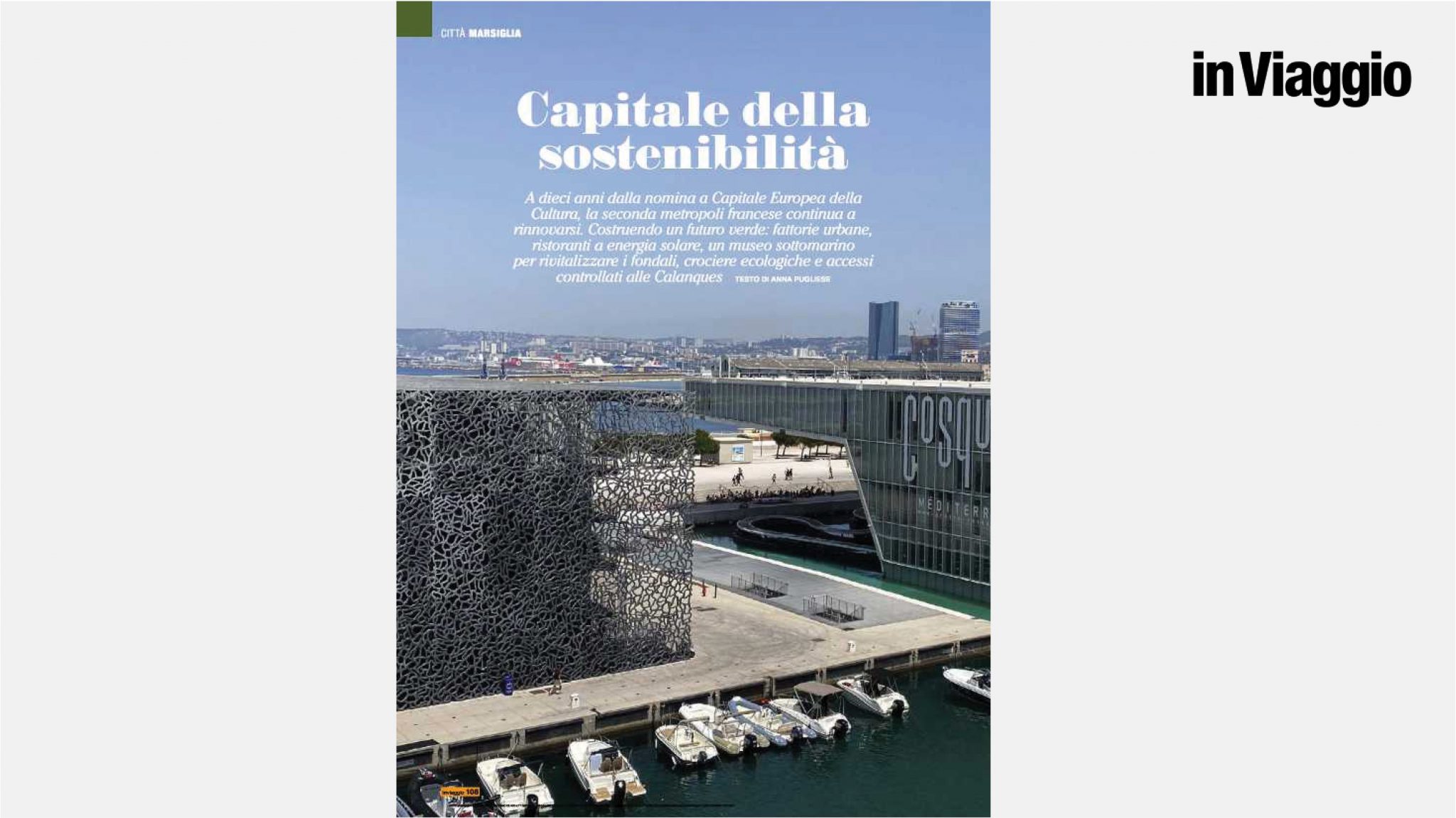 In Viaggio magazine, in its issue dedicated to Provence, takes an in-depth look at the city of Marseille, ten years after its nomination as European Capital of Culture, now at the forefront of sustainability. As the cover of the article, the Villa Méditerranée, designed by Boeri Studio on the occasion of its proclamation as European Capital of Culture in 2013, is chosen.
The building stands on the coast, near the harbour and rises from a seawater promontory that penetrates the quay, symbolising the deep connection with the sea. Seen from the headland, the building thus appears to rise on an island, while when viewed from the sea it gives the impression of resting on land.
Villa Méditerranée, from June 2022, houses Cosquer Méditerranée, the reconstruction of the Cosquer Cave, a submerged relic discovered in 1985 in the Parc National des Calanques by cave diver Henri Cosquer and reproduced life-size by a team of archaeologists, engineers and palaeontologists. The cave was inhabited for a very long time, from 33,000 to 19,000 years ago, and is decorated with more than 500 pieces of wall art. The copy became necessary because, due to climate change, the average water level in the original cave is always higher: between 2011 and 2016 it rose by 12 centimetres and is increasing by 3 millimetres per year.