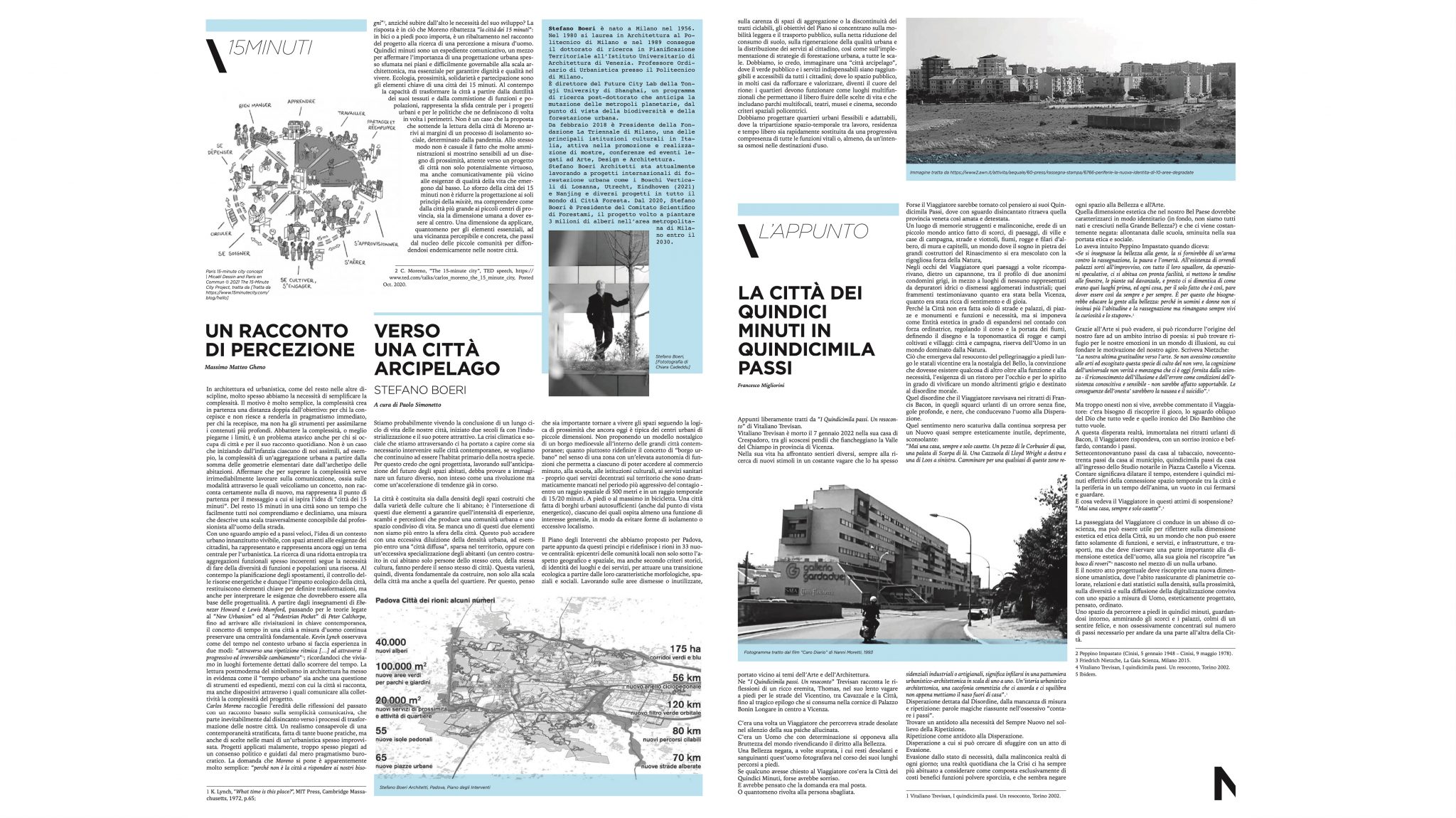 The second issue of the quarterly magazine of the Padua Order of Architects, Architetti Notizie, includes Stefano Boeri's article Towards an Archipelago City. The text introduces the theme of rethinking urban morphology – with a particular focus on the Intervention Plan for Padua – starting from the idea of the 'City of 15 minutes'.
In particular, the Intervention Plan, elaborated by Stefano Boeri Architetti and MATE Società Cooperativa, proposes for Padua an idea of urban form – understood not only as spatiality, but also as a mode of social aggregation, of belonging – in the form of an archipelago, where the fundamental element is the district, and its 'sea' is constituted by the system of greenery and public mobility.
The regeneration of Padua as a city of wards starts from the application of this principle, and the actions of the Plan of Interventions aim at the containment of soil consumption, with a 63% decrease compared to the current Plan and the regeneration of 550. 000 square metres of underutilised areas; to the enhancement of public transport between the districts with 23 km of new tram routes, 55 new pedestrian islands and the creation of a 56 km long orbital cycle path system, which does not penalise public and private mobility and, on the contrary, together with forestation, clearly reconstitutes the city limits; and to the enhancement and implementation of the green system.
To read the full article: https://www.stefanoboeriarchitetti.net/wp-content/uploads/2023/02/AN_02_2022.pdf