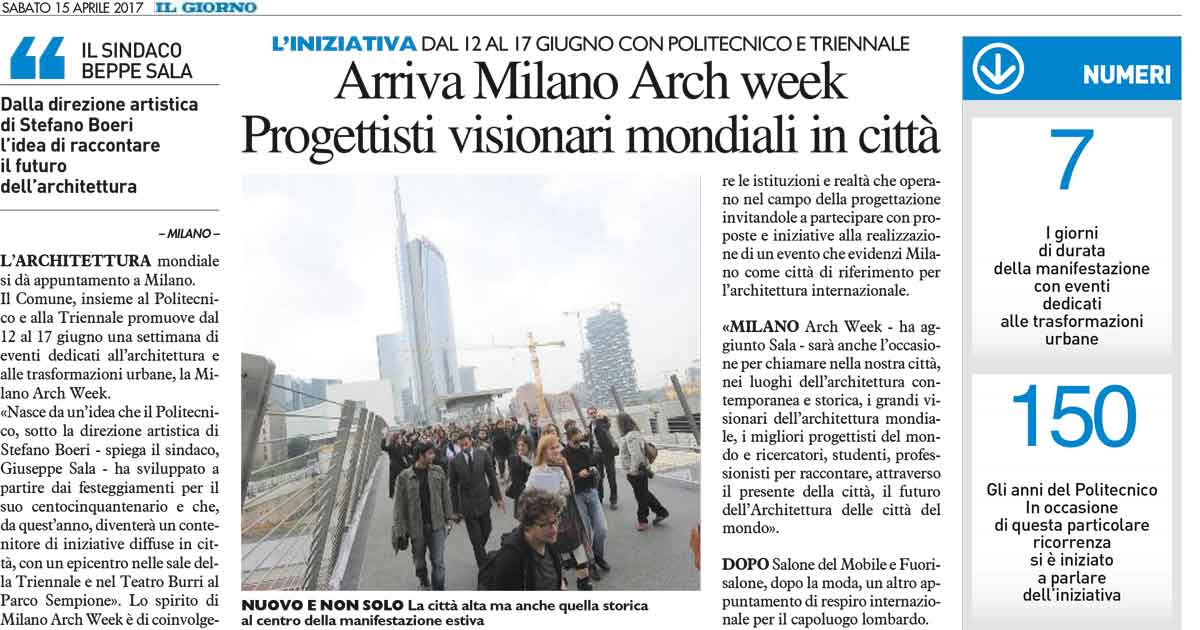 April 18th, 2017
On June 12-17th, Municipality, Politecnico di Milano together with Triennale di Milano have promoted a week of events dedicated to architecture and urban transformation, the "Milano Arch Week".
"The Idea came from the celebration of 150th anniversary of Politecnico di Milano, in collaboration with Stefano Boeri as art director. From this year on, Milan will become a container of initiatives and events organized in numerous locations with two epicenters: Triennale di Milano and Burri's open air theater in Parco Sempione" says the Mayor of Milan, Beppe Sala.
After Salone del Mobile and Fuorisalone, this event will become another international gathering of architects and designers in Milan.