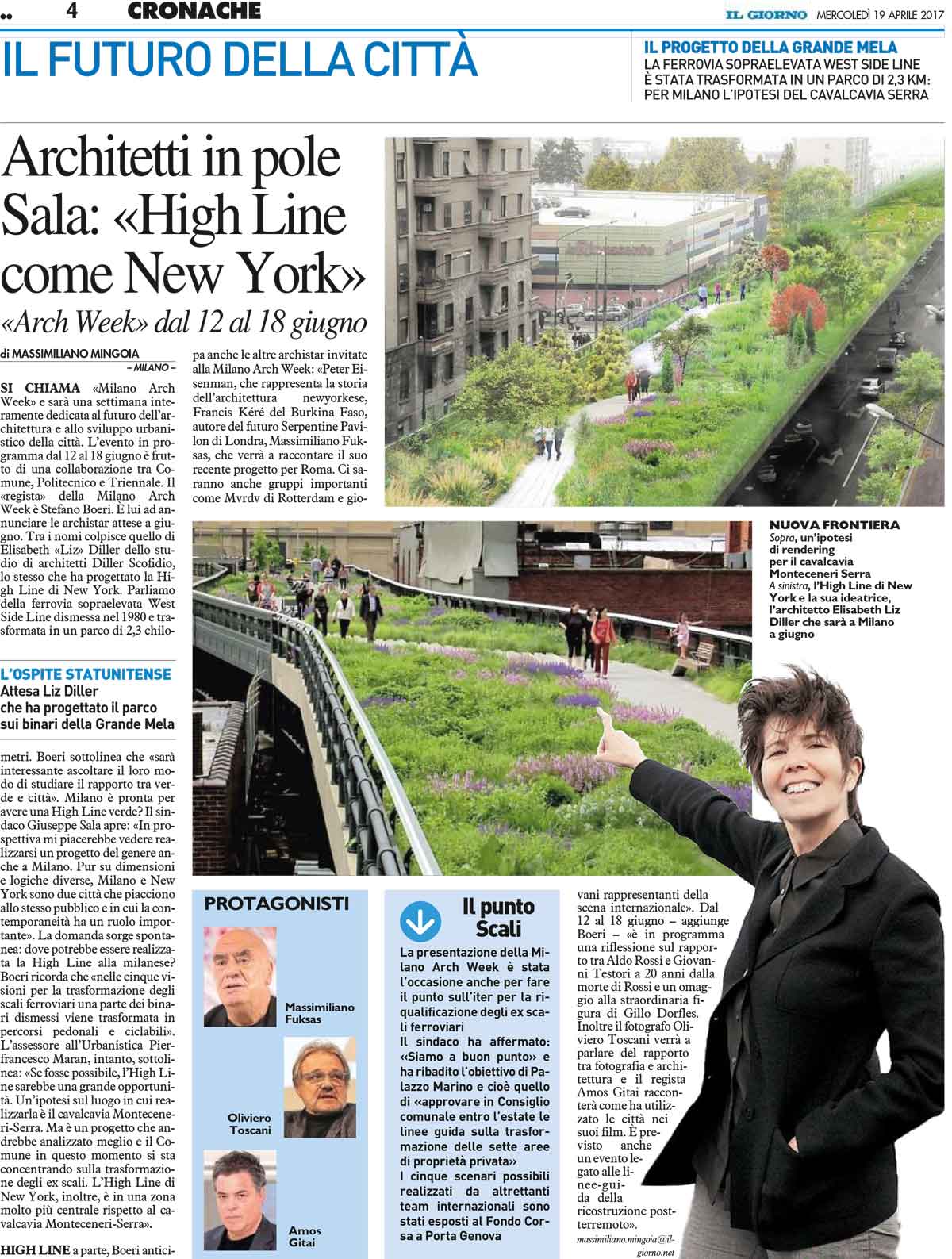 April 19th, 2017
On June 12-18th, "Milano Arch Week", a week dedicated to the future of architecture and urban development. The event created and organized by Politecnico di Milano, and curated by Stefano Boeri, will take place at Triennale di Milano, with the support of Municipality.
Special guest will be Elizabeth Diller of studio Diller, Scofidio and Renfro, that designed the High Line in New York. This project has been mentioned by the Mayor of Milan Giuseppe Sala, who would like to introduce the idea of elevated park to Milan.
"It would be interesting to understand their approach to the relationship between green and cities" said Boeri, who recently presented one of the five visions for transformation of the railway yards called Green River. The project implies the conversion of disused railways into walking and cycling paths.