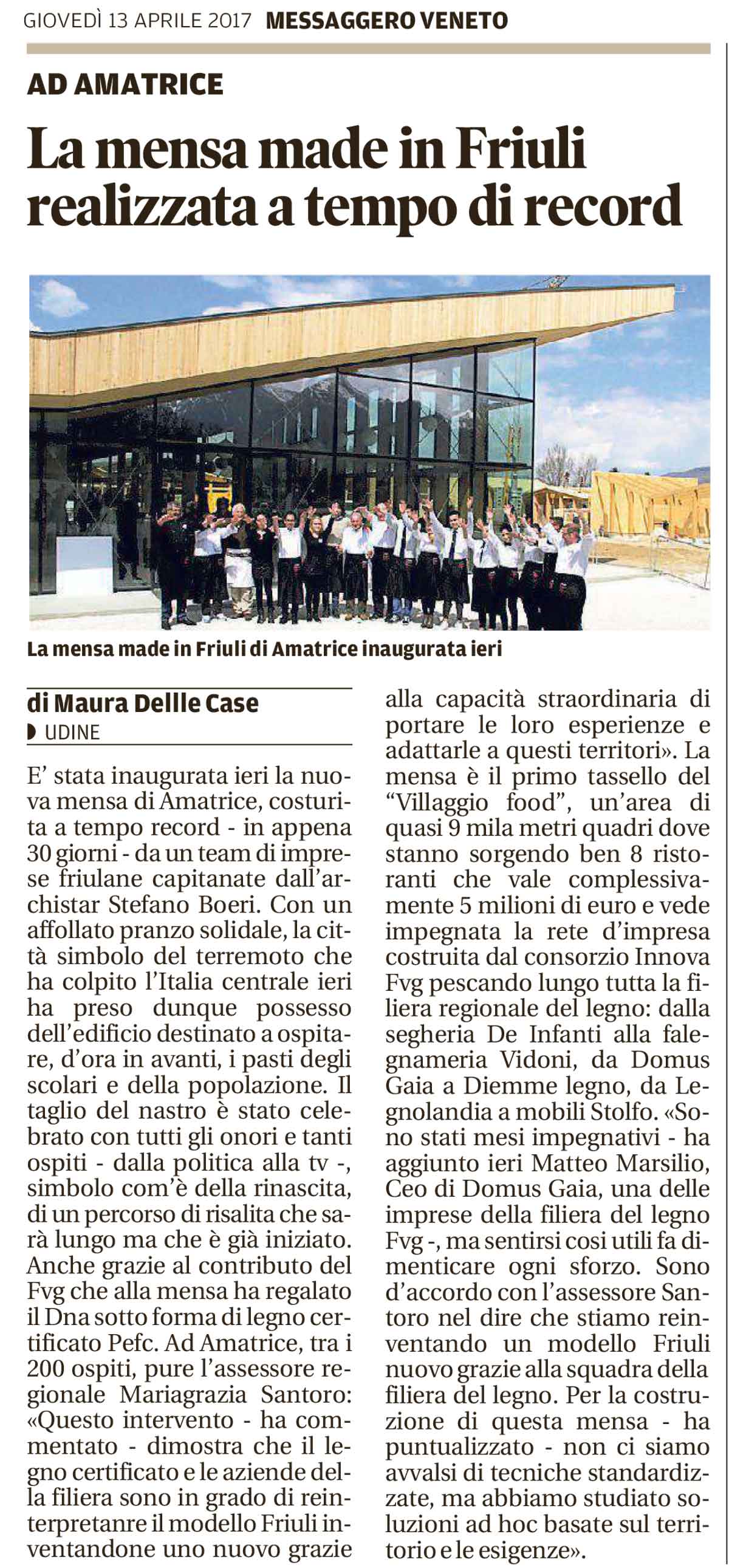 April 13th, 2017
On Wednesday, the 12th of April 2017 , the Refectory for Amatrice had been inaugurate. It was built in record time, just 30 days.
The pavilion designed by Stefano Boeri has been built with the contribution of Filiera del Legno of Friuli Venezia Giulia. The structure had been studied to cater the land and needs.
A solidarity lunch was organized at the inauguration of the building, that from now on will be used to host meals for schoolchildren and the population.