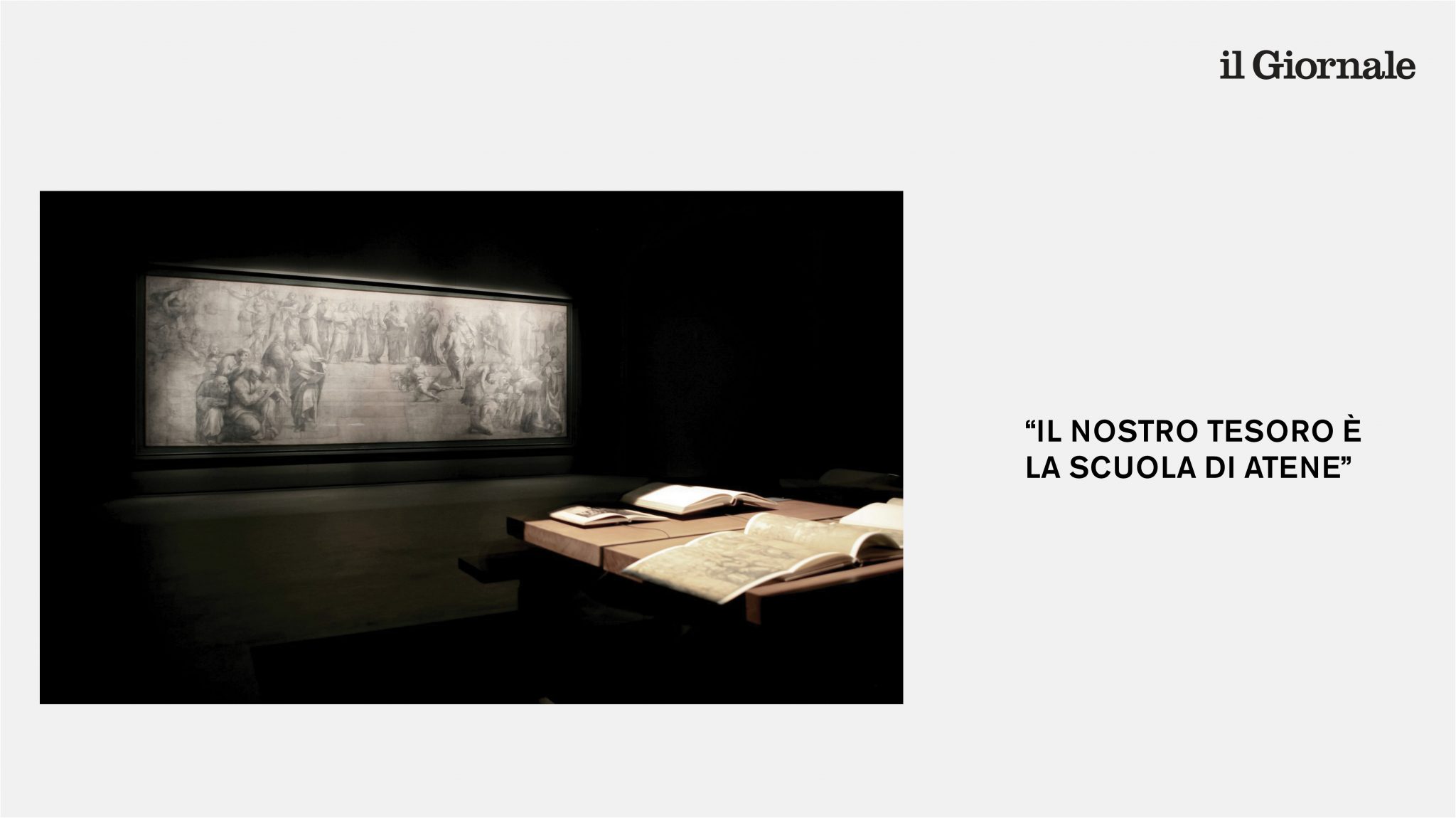 Il Giornale dedicates an article to an interview with Monsignor Marco Navoni after his appointment as the new Prefect of the College of Doctors of the Veneranda Biblioteca Ambrosiana, in which he mentions the installation of Raphael's Cartoon Room, designed by Stefano Boeri Architetti to house the preparatory cartoon for the School of Athens fresco.
Realised in the Pinacoteca Ambrosiana, the intervention maintains elements of continuity with the previous installations by Luigi Caccia Dominioni in the 1960s and Griffini in the 1990s, including the position of the Cartone in the west wall and a filter wall before the work's arrival, while radically changing the way it is perceived. The Cartone created by Raphael is the largest ever (measuring 2.85 metres by 804 centimetres), and the space is designed to enhance this masterpiece: essential, with dark colours and opaque materials, in order to protect the Cartone and prevent its deterioration.
"For me it is the real masterpiece of the Pinacoteca Ambrosiana. It is the Presentation Cartoon of the School of Athens that Raphael presented to Julius II. Please note: ours here is the Presentation Cartoon, not the Preparatory Cartoon, as it is usually called. It has the charm of an autograph charcoal stroke. The new display is also a technological first: until you get under the work, you don't realise that there is an anti-reflective glass case made of a single block on top. To bring it in here, we had to open a gap in the wall…' concludes Monsignor Navoni.
To read the full article: https://www.ilgiornale.it/news/nostro-tesoro-scuola-atene-2136456.html