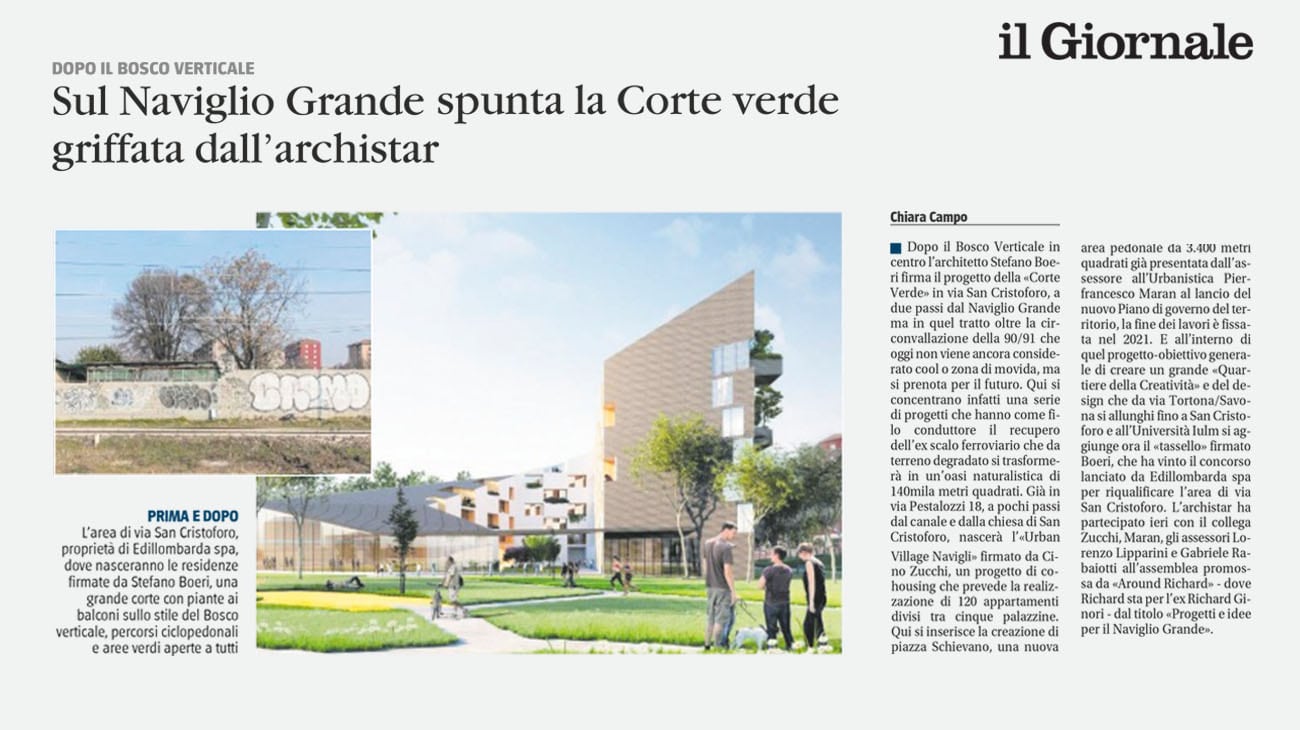 Corte Verde (Green Court) is the new project signed by Stefano Boeri for Milan. It is a court building with a rising eight in the north façade that faces Piazza Napoli (Napoli Square) and a lower height for the southern façade that faces the Naviglio and San Cristoforo Bridge.
Located in an area near the Naviglio Grande and its bright night and day life but actually living in the impossibility of benefiting by it because physically separated by one of the main ring roads of the city, it is one of the first projects that are part of the big plan of conversion of the rail yards of Milan, in this particular case the projects revolves around the railway station of San Cristoforo.
The project engages a deep dialogue with nature: bushes and trees live in the balconies of the building and a public park is conceived to connect the area to the Navigli where the Municipality of Milan has already a plan to convert the railway yards of Porta Romana and San Cristoforo into a linear park.
The realization of the park implies the decontamination of the concerned areas that are polluted at present with the preservation of the existing vegetation and the planting of more trees in continuity with Urban Forestry project.
This new intervention contributes to the target of realizing a big «Quartiere della Creatività» (Creativity District) and design district that from Tortona/Savona goes to Iulm University through the area of San Cristoforo also thanks to the realization of the M4 line of the milanese underground as Pierfrancesco Maran, city councilor responsible for town planning.
Corte Verde is part of a number of projects that have the shared target to implement Zona 6 (area 6) of the Municipality of Milan; a new «Urban Village Navigli» by architect Cino Zucchi is going to be realized in Pestalozzi street, near the area of San Cristoforo. This project is made up of five buildings with a total amount of 120 co-housing apartments.
To read the full article: www.ilgiornale.it/news/milano/sul-naviglio-grande-spunta-corte-verde