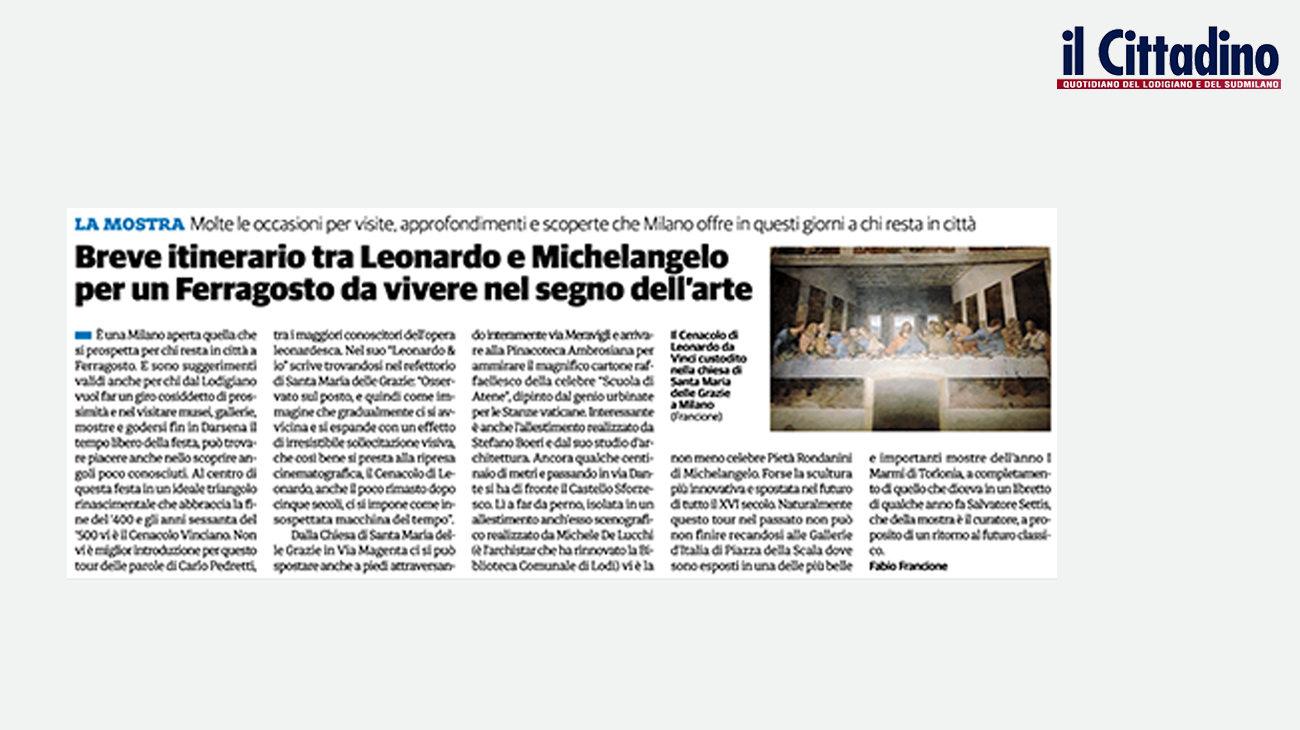 In the 'Culture & Events' section of the Lombard newspaper Il Cittadino, an itinerary through the city of Milan in the sign of art is recommended.
The various stops, which include Leonardo's Last Supper or Michelangelo's Pietà Rondanini, feature Stefano Boeri Architetti's project for Raphael's Cartoon Room in the Pinacoteca Ambrosiana.
The room, open to the public from March 27, 2019, is designed to house Raphael's work, a preparatory cartoon for the fresco The School of Athens, preserved in the Vatican Palaces. The Cartoon created by Raphael is the largest ever survived (measuring 2.85 x 8 metres) and has been placed in a new display case consisting of an imposing protective glass pane as big as the work itself, achieving the record for the largest single-window display case in the world.