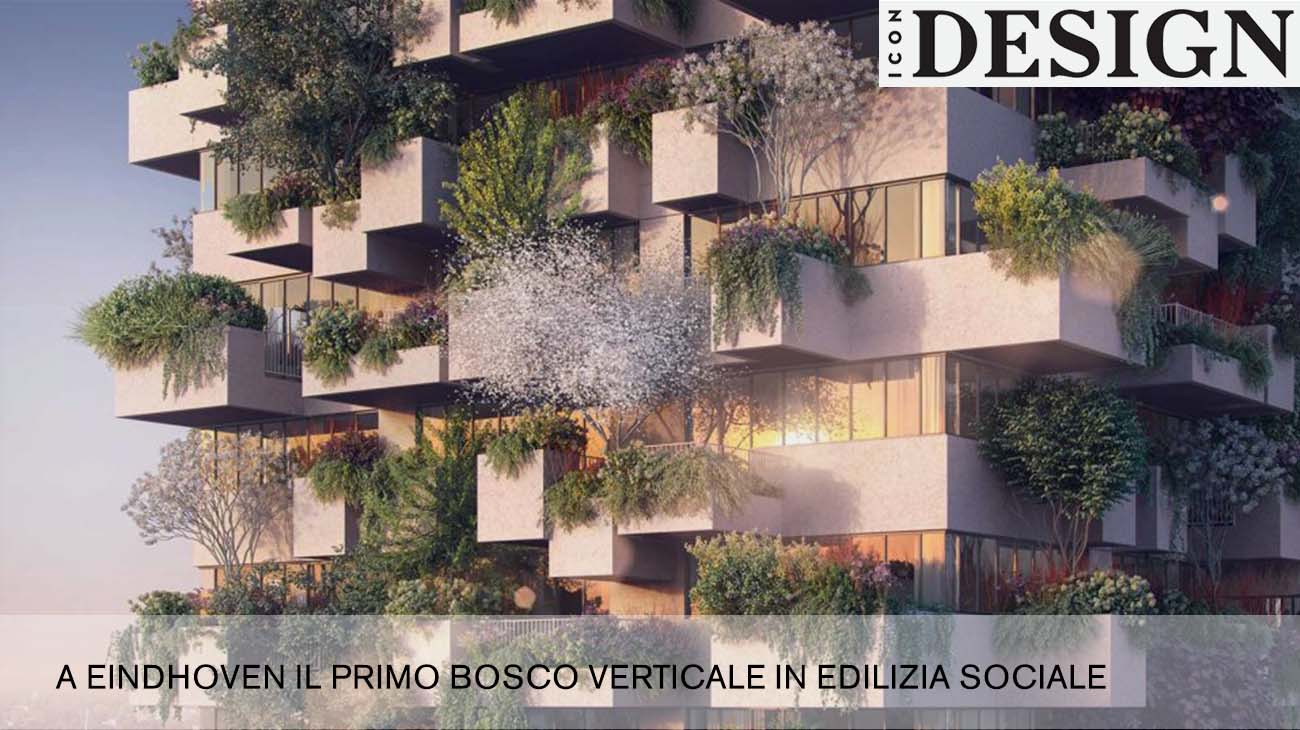 January 24th, 2018
On Icon Design the news of the first Vertical Forest in social housing designed by Stefano Boeri Architetti in Eindhoven.
After Milan, Nanjing, Utrecht, Tirana, Lausanne and Paris it is the turn of the Dutch Trudo Vertical Forest. It will be an architecture aimed at a popular user and in particular for young couples. The tower will host in its 19 floors apartments with affordable rates, graced by balconies with hundreds of trees and plants in a wide variety of species. It will be a 75-meter skyscraper whose facade will provide a home to 125 trees, 5,200 shrubs and plants.
The architect Stefano Boeri explains: "The Trudo Vertical Forest confirms that it is possible to combine the great challenges of climate change with those of housing shortages. Urban forestry is not only necessary to improve the environment of the world's cities but also an opportunity to improve the living conditions of less fortunate city dwellers".
The Trudo Vertical Forest was realized on commission from Sint-Trudo and will provide space for 125 residential units. "It sets new living standards. Each apartment will have a surface area of under 50 sq m and the exclusive benefit of 1 tree, 20 shrubs and over 4 sq m of terrace. Thanks to the use of prefabrication, the rationalization of technical solutions for the facade, and the consequent optimization of resources, this will be the first Vertical Forest prototype destined for social housing" states Francesca Cesa Bianchi, Project Director of Stefano Boeri Architetti.
Just like the previous sustainable architectures of the studio, Trudo Vertical Forest will also integrate vegetation as essential and not only ornamental element. It will be a real ecosystem, with over 70 different plant species, designed to counteract atmospheric pollution thanks to the capacity of trees to absorb over 50 tons of carbon dioxide.