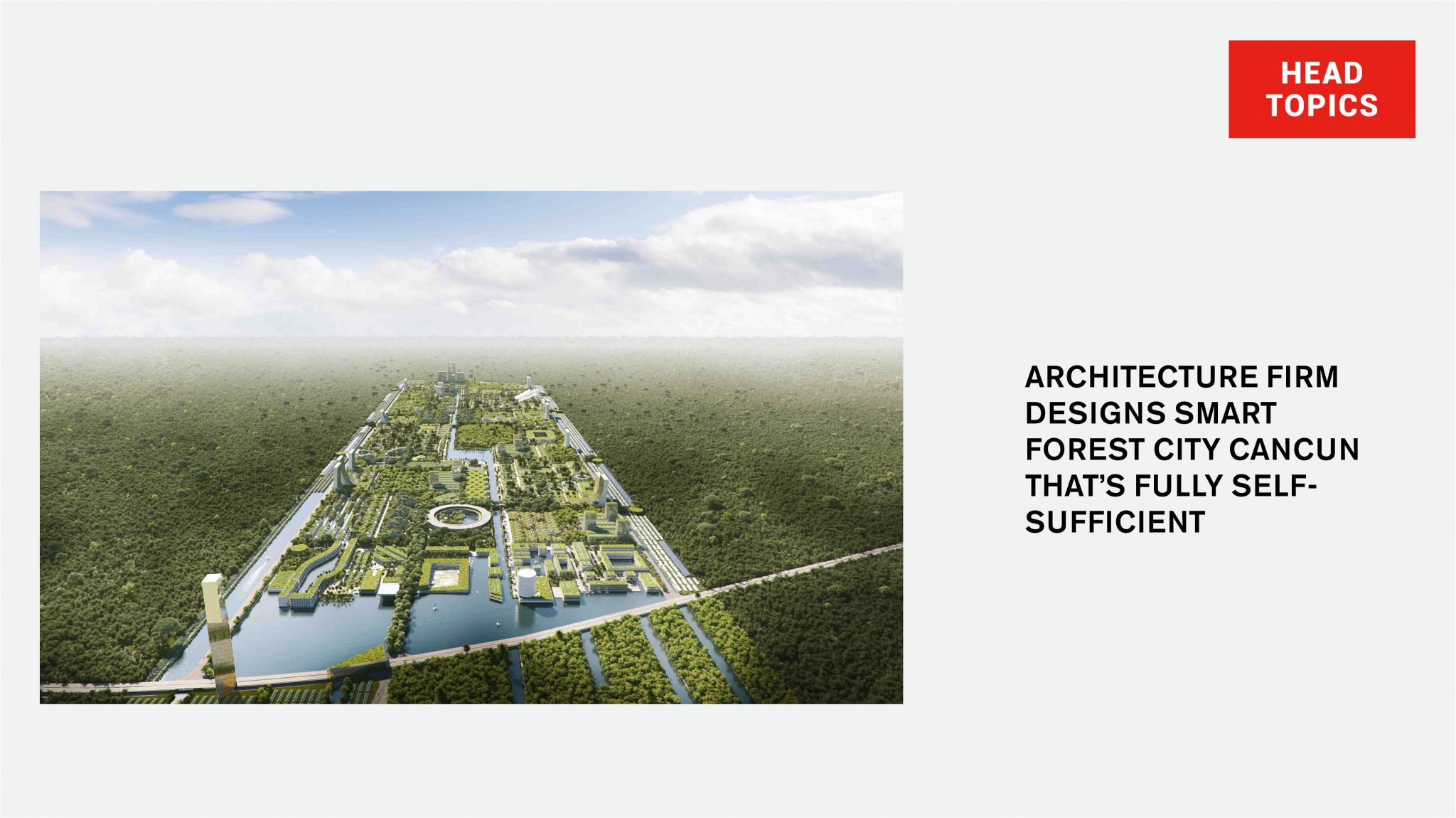 The US website Head Topics dedicates an article to the Smart Forest City Cancun, a project by Stefano Boeri Architetti for a new forest city in Mexico.
Designed to cover 557 hectares and be capable of hosting up to 130,000 inhabitants, the metropolitan area is designed to accommodate 362 hectares of plant surfaces and 120,000 plants belonging to 350 different species: a city inspired by the values of technological innovation and environmental quality.
The Smart Forest City has been designed as a settlement that is self-sufficient in energy production through a perimeter ring of photovoltaic panels and a water channel connected to the sea via an underground system that allows the city to be irrigated in a sustainable manner. This choice encourages the development of a circular economy around the theme of the use of water, (one of the project's key elements) which is collected at the entrance to the city in a large dock and a desalination tower and then subsequently distributed via a system of navigable canals allowing its distribution throughout the inhabited areas and the irrigation of the surrounding agricultural fields.
To read the full article: https://headtopics.com/us/architecture-firm-designs-smart-forest-city-cancun-that-s-fully-self-sufficient-34366148