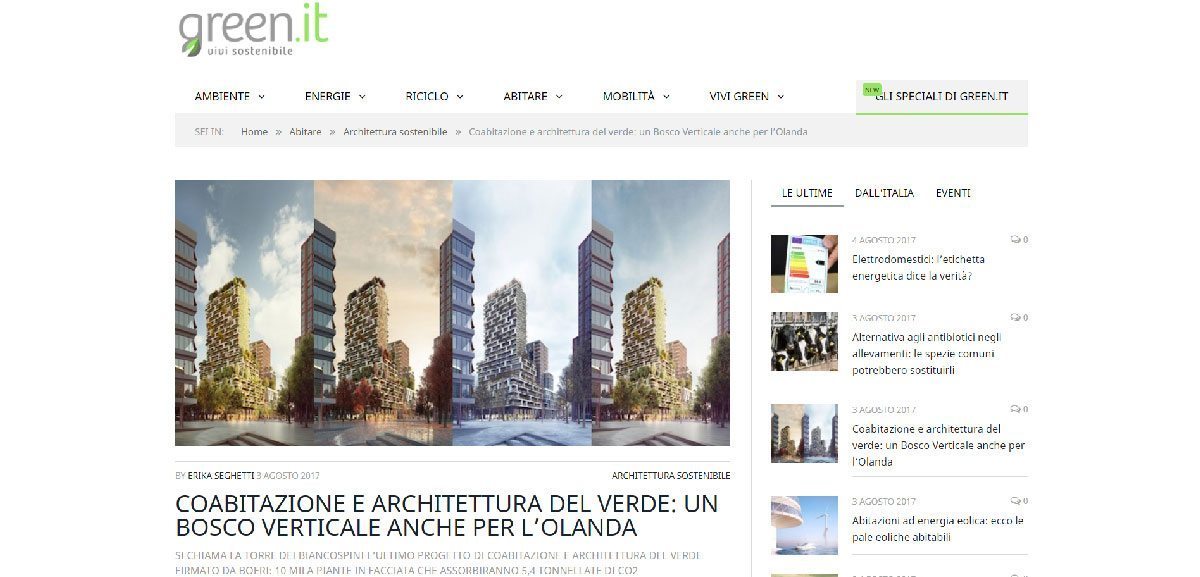 August 4th, 2017
Stefano Boeri Architetti with the Vertical Forest of Milan opened the way to an integration of architecture, green and biodiversity. After the Tower of Cedars of Laosanne, the Nanjing Vertical Forest and the ambitious project of urban settlement in China, Liuzhou Forest City, the studio guided by Stefano Boeri won the competition banned by the Municipality of Utrecht, the redevelopment of the Jaarbeursboulevard near the Utrecht station. The winning project is Wonderwoods composed by two towers, one of MVSA and the another by Stefano Boeri Architetti.
The 90 meters height tower, designed by Stefano Boeri Architetti, aims to create in the center of Utrecht an advanced experience of cohabitation between city and nature, indeed Wonderwoods will host on its façade almost 10.000 plants of different variety and will be able to absorb around 5,4 tons of CO2.
Al the ground floor, directly connected with the garden on the sixth floor, will be placed the Vertical Forest Hub, a center of documentation and research on urban forestation in cities and Vertical Forests around the world.
Wonderwoods designed by Stefano Boeri Architetti, will be a smart building able to dialogue with the surrounding city.
http://www.green.it/coabitazione-e-architettura-del-verde-bosco-verticale-olanda/