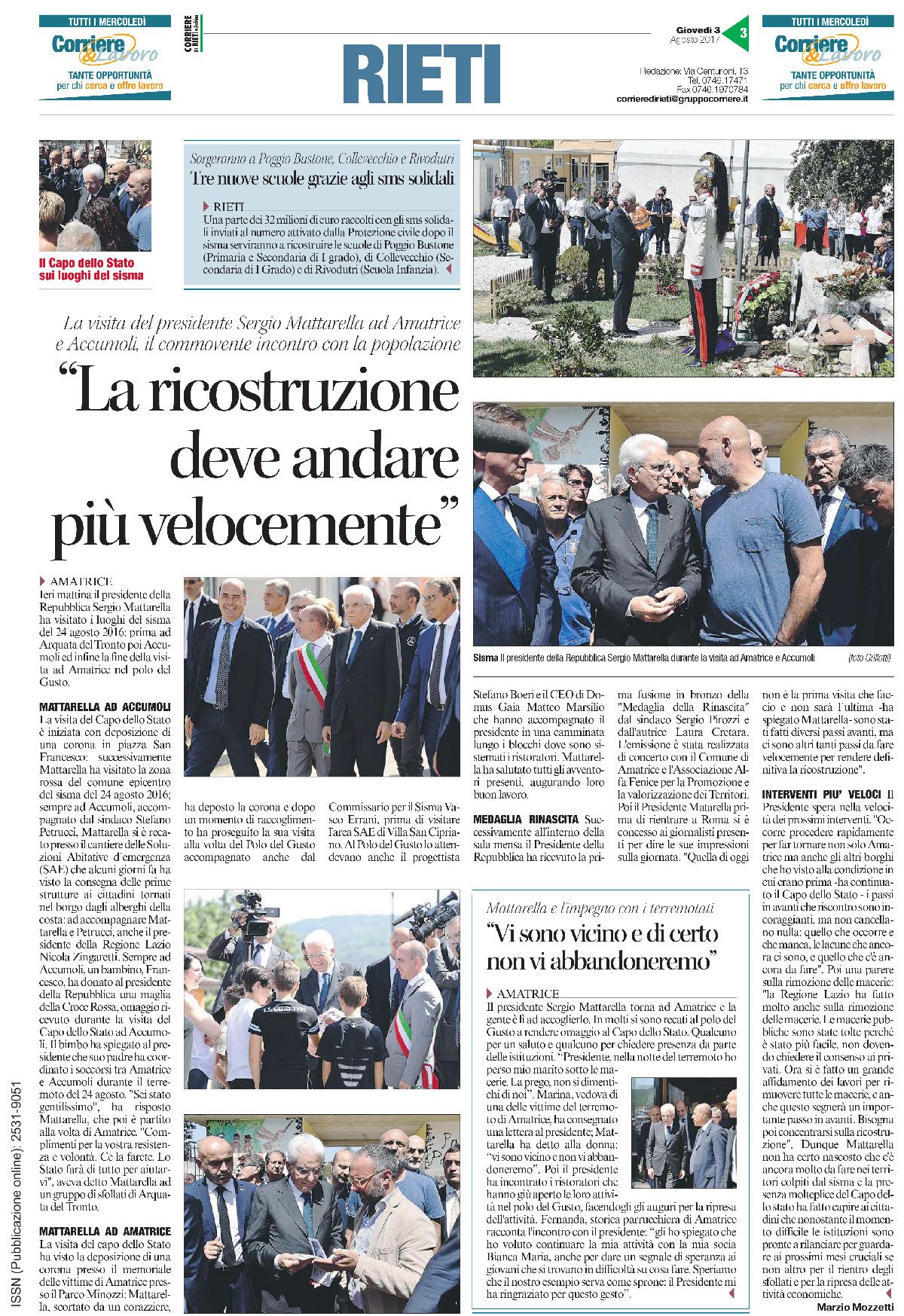 August 3rd, 2017
Yesterday, August 2nd, the President of the Republic Sergio Mattarella visited territories damaged by the earthquake of 2016: Arquata del Tronto, Accumoli and at the end Amatrice.
"I am close to you and certainly we will not abandon you" said the President of the Republic, who placed a crown at Amatrice's memorial for the victims of earthquake. Afterwards, accompanied by the Commissioner for the Sisma, Vasco Errani, the CEO of Domus Gaia, Matteo Marsilio, and the architect Stefano Boeri, Mattarella visited the New Square of Amatrice designed by Stefano Boeri Architetti and realized with operational contribution of the Friuli Venezia Giulia Region, Innova FVG, Filiera del Legno FVG and Domus Gaia. The realization was possible thanks to the fundraising campaign raised with "Un Aiuto Subito" by Corriere della Sera and TG La7 through Banca Prossima and the TIM "With You We Do" crowdfunding.
At the end of the visit, the President announced "Today's visit is not the first I do and will not be the last. Several steps were done, but there are more steps that should be done quickly to make the reconstruction definitive".