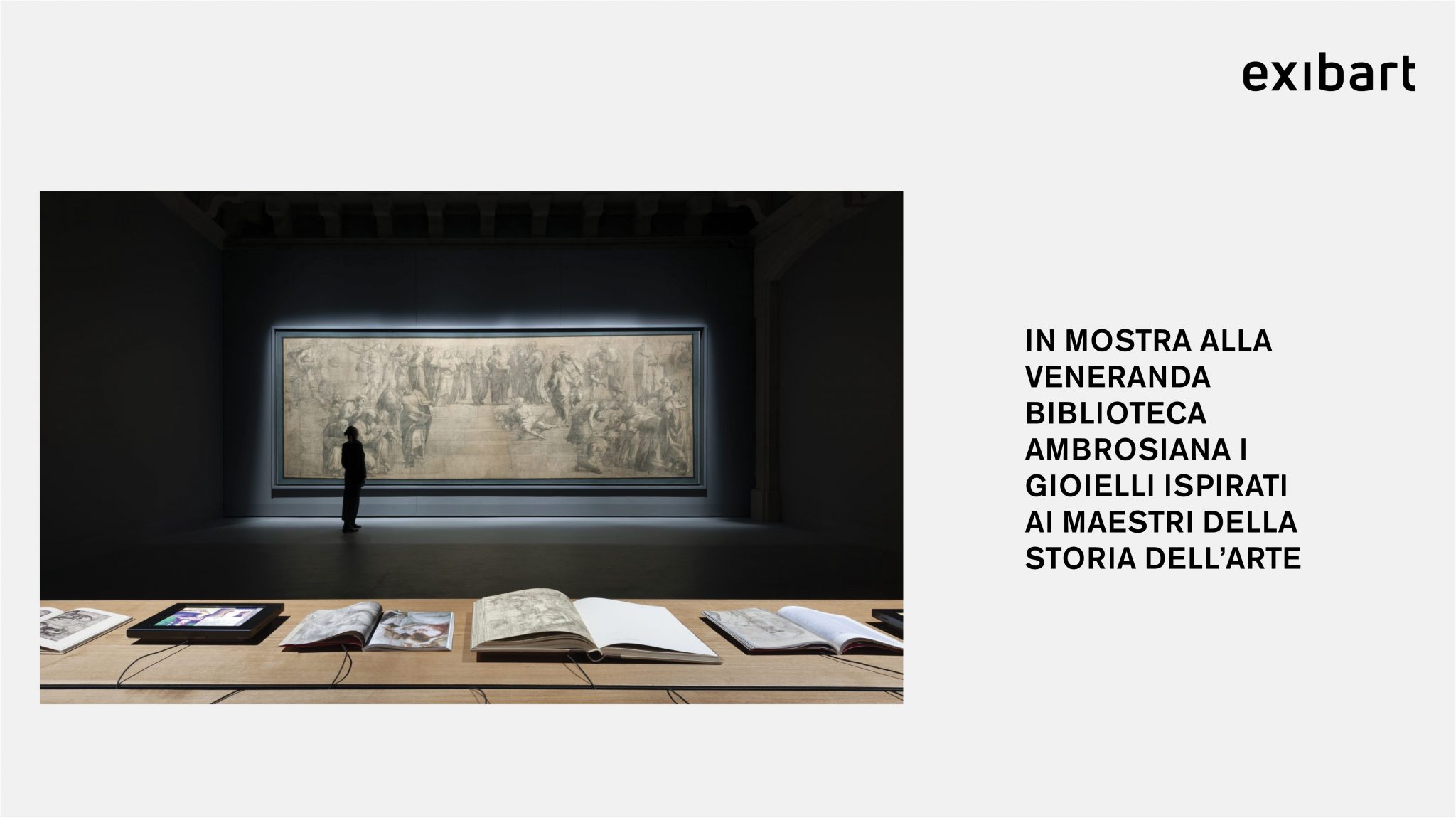 On the website Exibart, an article by Wanda Castelnuovo focuses on the exhibition-installation created under the patronage of the Ministry of Cultural Heritage, the Ministry of the Interior and the Ministry of Foreign Affairs and visitable until April 11, 2023, School of Light, housed at the Raphael's Cartoon Room in the Pinacoteca Ambrosiana in Milan.
The room, the layout of which was designed by Stefano Boeri Architetti, houses on a permanent basis the largest hand-drawn drawing that has come down to us since the Renaissance era: the Preparatory Cartoon of Raphael's School of Athens.
The restoration of the Hall, completed in 2019, maintains elements of continuity with Luigi Caccia Dominioni's previous installations from the 1960s and Griffini's from the 1990s, including the Cartone's position in the West wall and a filter wall before the work's arrival, while radically changing the way it is perceived. At the end of the long restoration – coordinated by a prestigious Scientific Committee composed of the College of Doctors of the Biblioteca Ambrosiana and Experts from the Istituto Superiore per la Conservazione e il Restauro, the Vatican Museums, the Superintendency of Milan and the Conservation and Restoration Center "La Venaria Reale"-Raphael's masterpiece has been placed in a new display case that consists of an imposing protective glass pane as large as the work itself (8 meters wide by 3 meters high for a total area of 24 square meters), achieving the record for the largest single-sash display case in the world.
The exhibition ties right into the cartoon scene, thanks to twenty-one works inspired by as many characters and concepts from the School of Athens, created by master goldsmith Giulio Manfredi.
To read the full article: https://www.exibart.com/design/in-mostra-alla-veneranda-biblioteca-ambrosiana-i-gioielli-ispirati-ai-maestri-della-storia-dellarte/