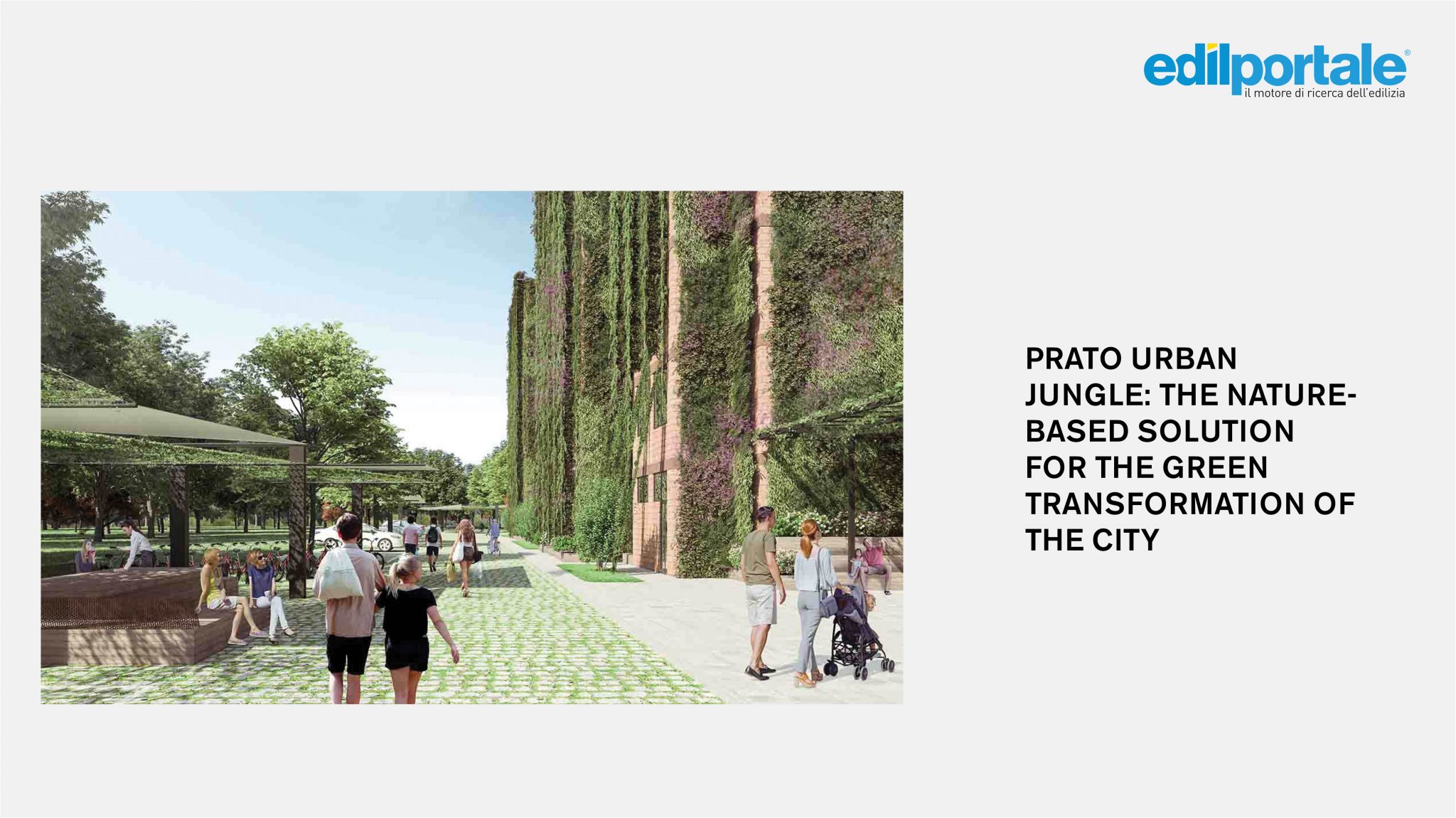 On Edilportale, an article by Rossella di Gregorio focuses on the importance of greenery in cities and strategies to implement urban forestation and Nature-Based Solutions (NBS).
As a virtuous example of this philosophy, the Prato Urban Jungle project is described – "the world's first urban jungle" – on which Stefano Boeri Architetti and plant neurobiologist Stefano Mancuso collaborated. In particular, the project is part of the European call for proposals U.I.A. (Urban Innovative Actions) and envisages the transformation and redevelopment, through urban forestation, of strategic sites in the city – among them: the residential complex in Viale Turchia and the Estra company headquarters.
The project strategies implement a radical redevelopment of the urban fabric, intervening in neighbourhoods in a socially inclusive manner through the development of Urban Jungles, re-designed areas with a high density of greenery immersed in the urban fabric, which utilise the natural ability of plants to reduce, abate and absorb airborne pollutants such as particulate matter and CO2 to improve the quality of life of citizens.
To read the full article: https://www.edilportale.com/news/2022/11/focus/prato-urban-jungle-la-soluzione-nature-based-per-la-trasformazione-green-della-citt%C3%A0_91397_67.html