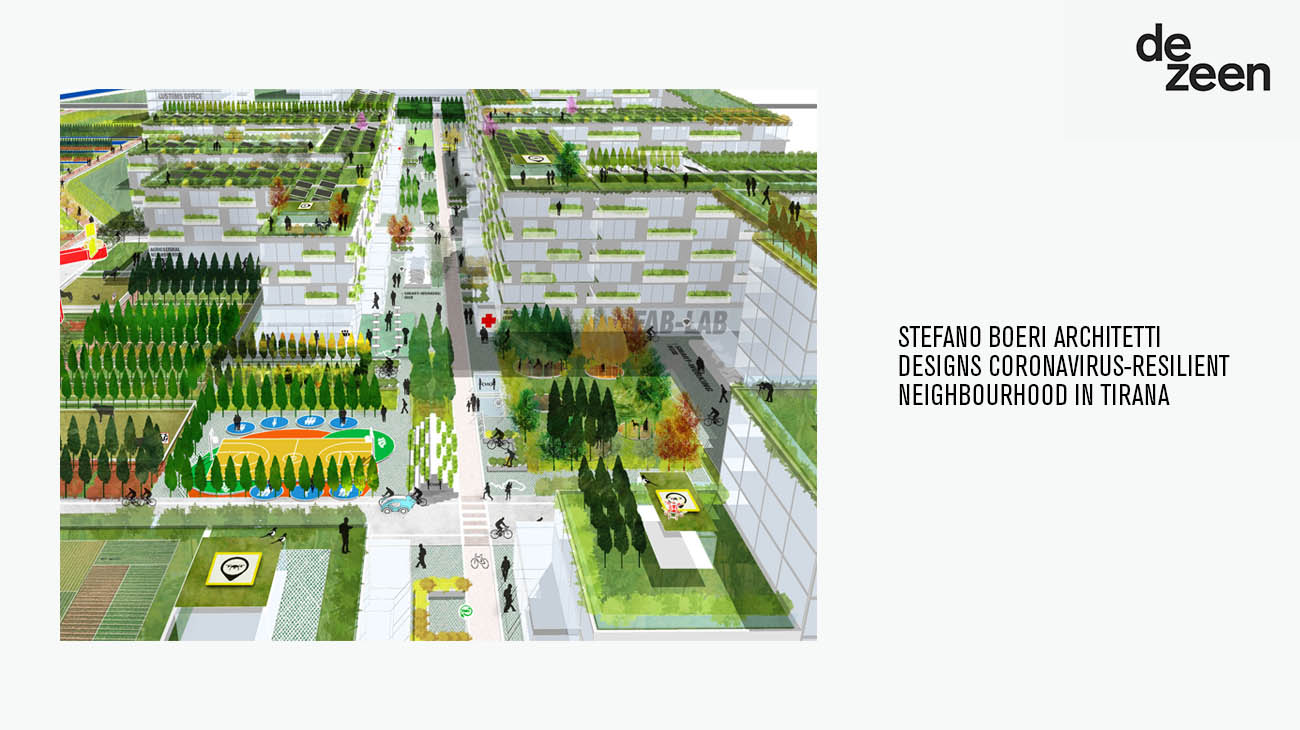 On Dezeen the descriptive publication of the Tirana Riverside project, the first neighborhood capable of responding to contemporary housing needs and all the sustainability requirements required by the climate crisis.
The Masterplan – designed for a publicly owned area located along the northern border of the Town Hall, close to the Tirana river – proposes a large urban regeneration project that favors a functional and social mixité and welcomes different cultures and origins within, an accessible and self-sufficient district from the point of view of clean energy, water, food and all urban public services.
A neighborhood for 12,000 people, green and self-sufficient from an energy point of view, equipped with all the technologies of a Smart City: the 29 hectares of Tirana Riverside offer new housing solutions to residents and develop along a green and innovative central spine dedicated to soft mobility, on which the commercial ground floors, access to residential, sports and work spaces and numerous outdoor areas, emphasizing total accessibility to all neighboring areas.
To read the entire article, follow the link: https://www.dezeen.com/2020/06/02/stefano-boeri-architetti-designs-coronavirus-resilient-neighbourhood-in-tirana/