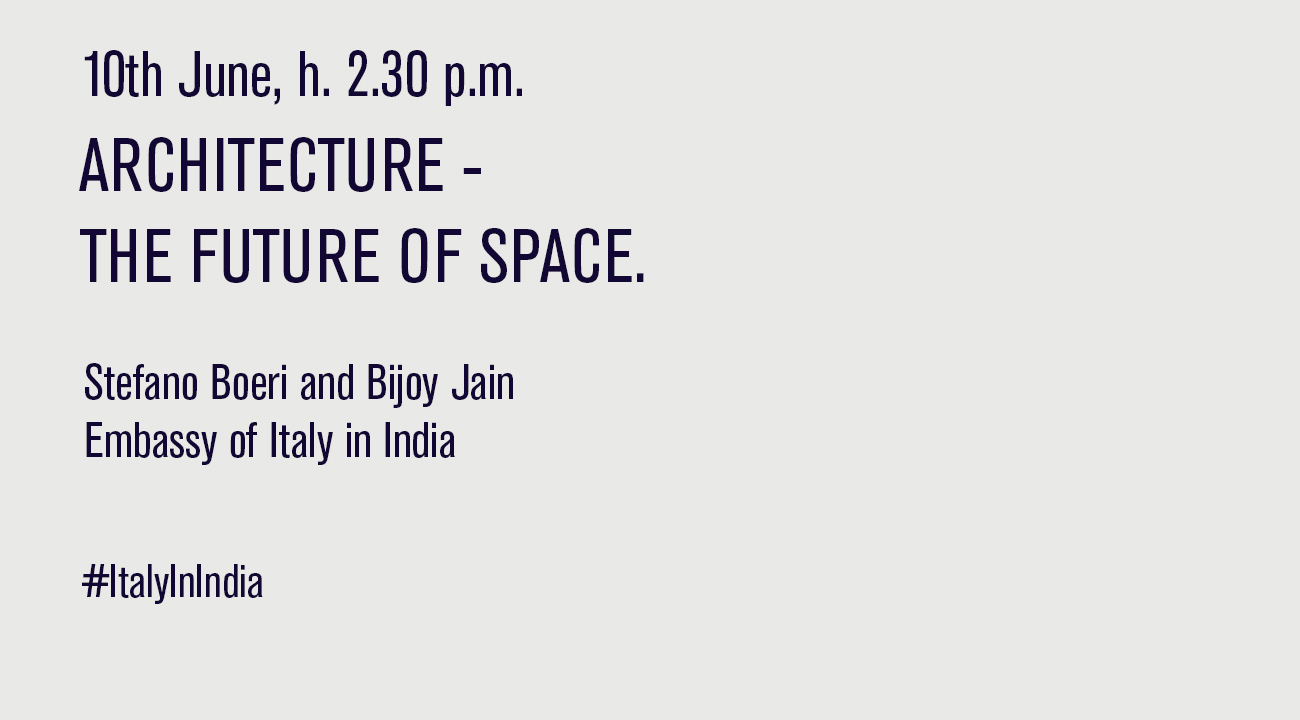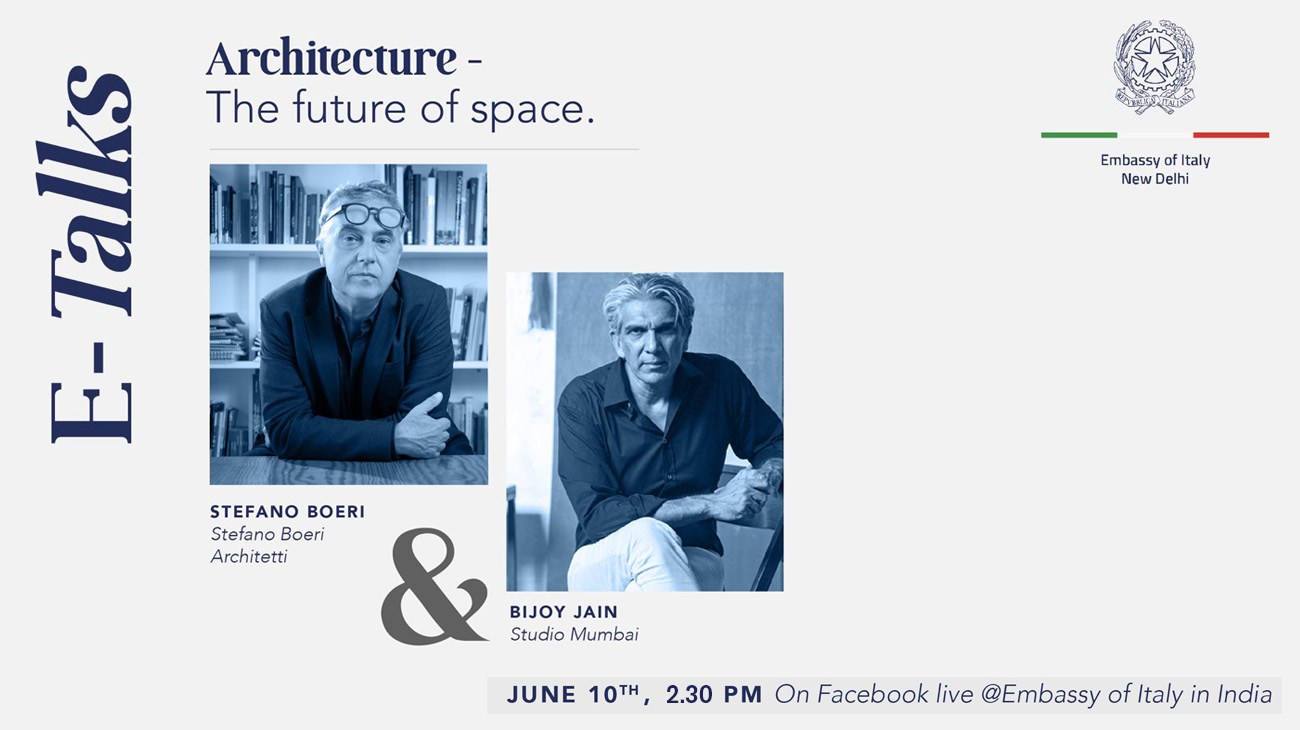 Wednesday 10 June Stefano Boeri takes part in an E-Talk with Bijoy Jain, a well-known Indian architect, in a dialogue organized by the Italian Embassy in New Delhi.
Alongside the Milanese architect, founder of Stefano Boeri Architetti and creator of the Bosco Verticale in Milan, the designer Bijoy Jain who, after graduating in architecture from Washington University, and having worked for several years in Los Angeles in Richard Meier's studio, in 2005 he founded Studio Mumbai: a human infrastructure of skilled craftsmen and architects who design and build directly.
A story about Architecture and the Future of Space, with two exceptional interlocutors, live on Facebook at 2.30 pm.
For more information follow the Facebook page of Stefano Boeri Architetti or the link: : https://www.facebook.com/ItalyInIndia/